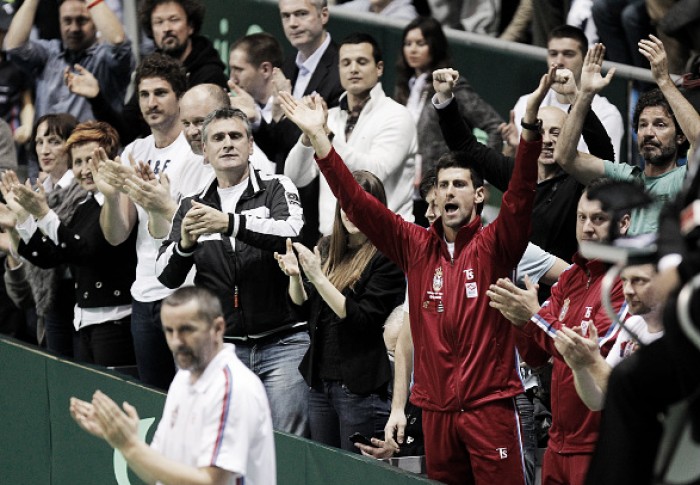 After all three players endured forgettable experiences at SW19, they'll be hoping for better fortune in Rio next month.
Serbia will have three of their top guns representing the country in the men's tennis field for the upcoming Rio Olympics.
Novak in hunt for success after SW19 struggles
World number one, Novak Djokovic, will be hoping for success in Rio – especially after relinquishing his Wimbledon crown after a shock third round defeat at the hands of big-serving American opponent Sam Querrey on Saturday. Djokovic came through relatively unscathed during the first two rounds, but against Querrey he seemed fatigued and mistake-laden, especially on the Friday before a period of rain meant the match had to be completed the following day. Despite winning a gritty third set and battling hard in the fourth, Querrey used the rousing atmosphere from the crowd to good effect – gaining momentum gradually and eventually sealing a famous victory.
Troicki hoping to surprise critics
Viktor Troicki, a year Djokovic's senior, also endured a forgettable Wimbledon tournament this year. He was defeated in the second round by Spaniard Albert Ramos-Viñolas and made headlines for the wrong reasons: his outburst at the umpire for a disputable call resulted in match points for his opponent, and ultimately cost him a potential place in round three at SW19. To make matters worse, he had a £7500 fine to pay in relation to his conduct, which was not only a sign of frustration, but a negative highlight which caused widespread criticism.
Lajovic an outsider, but could embrace undertog tag
Janko Tipsarević has struggled with a succession of troublesome injuries, which have kept him off the Tour for over two years, since he featured at London 2012.
Since then, Dušan Lajović has emerged onto the scene – having reached his highest individual ranking of 57 back in October 2014. He's lost a lot of big matches despite giving better opponents a challenge, and as a result, consistency has come into question. He's slipped but remained in the top 100 – at 82 he stands and if he was more fortunate with the Wimbledon draw than Dustin Brown in the first round, he definitely could've achieved more.
All three men have different goals, not least Djokovic – but despite there not being ranking points on offer, you'd expect all three to represent Serbia with pride and quality during the competition. Novak lost in the semi-finals against Andy Murray last time out, but all things considered he'll be hoping to go all the way this time around.