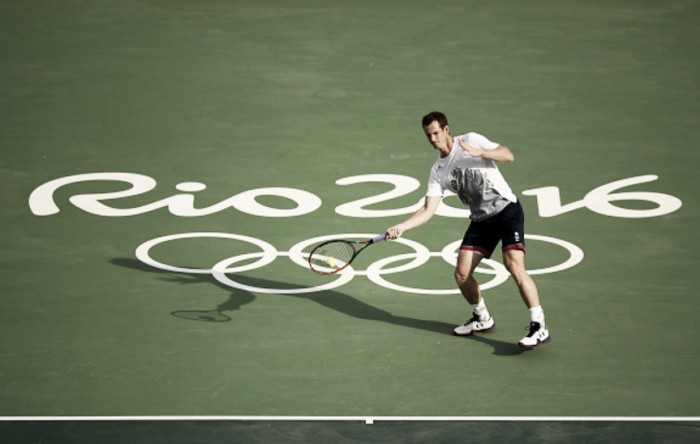 The Wimbledon champion, who won Gold back at the London 2012 Olympics, is eager for history to repeat itself this summer as he prepares for his first-round clash.
Andy Murray is eyeing a second Olympic gold medal in the Men's Singles tournament this summer, especially after his morale-boosting Grand Slam victory at Wimbledon earlier this summer.
He goes into the Olympic Games as the defending champion and having won it in style four years ago, he'll be eager to retain his title this time around too.
Murray eager to retain Olympic gold with weaker field
That's easier said than done though, even with a few notable absences from this year's Games – including Roger Federer and Stan Wawrinka, who've both withdrawn from participation through injury as well as a few others due to Zika fears.
Djokovic aiming to bounce back with aplong
Novak Djokovic, who suffered a surprise third-round defeat at the hands of Sam Querrey at SW19, will be eagerly anticipating a testing challenge as he aims to win a gold medal with Serbia well represented in both the men's singles and doubles competition.
Talking about it, Murray said that the injuries "obviously don't help", and some of the other top players had "different concerns" about participating, including the Zika fears too.
"The Olympics in London was very strong and it's a little bit weaker this time around but everyone views things differently. For me the Olympics is the biggest sporting event by far and I'm proud to be here."
Pride is definitely the best word to describe how Andy was feeling when he was chosen as Team GB's flagbearer for the opening ceremony, and even though he hasn't played since his Wimbledon triumph in July, he faces Viktor Troicki who poses plenty of problems – all of those haven't troubled Murray enough to seal a win in the past, with all of their previous seven encounters going in the world number two's favour.