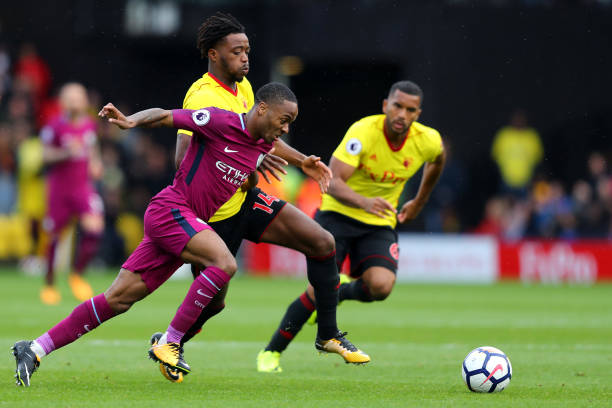 Watford midfielder Nathaniel Chalobah is set to undergo his second knee scan as the Hornets are keen to confirm the extent of his injury, sustained in training last week.
The 22-year-old, who received his first senior England call-up during the last international break, was a surprise absentee from Watford's matchday squad away against Swansea this past weekend.
He sustained an injury to his left knee in training earlier during the week – though according to reports, it occured in bizarre circumstances. He did not suffer from a heavy challenge or collision with another player, instead happening as he kicked a ball.
As a consequence, Watford are uncertain whether he'll need surgery to repair the issue or if resting the damaged knee for a period of time will help recovery.
The worst-case scenario at the moment will rule him out until the start of the New Year, which is far from ideal for both club and Chalobah's aspirations too. He'll be keen to earn his place on the plane to Russia next summer ahead of the World Cup with England – regular minutes will help his chances.
He posted a picture of himself on crutches, with the injured knee in a brace on Instagram this past weekend and will be hoping for a swift return to full fitness.