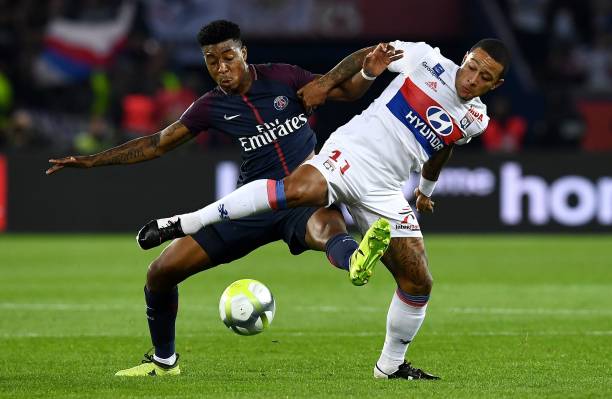 There comes a point in every player's career where they have to commit to decisions which may seem strange in the short-term, but will benefit them going forward into the future. PSG's talented young centre-back Presnel Kimpembe, 22, is now at that stage in his development.
Having made his senior debut in a brief cameo during the 2014/15 campaign, Kimpembe has excelled when given opportunities to feature alongside the likes of Thiago Silva in PSG's backline.
For a side with such star-studded talent across the pitch, it's hard to imagine pathways for prospects emerging within their ranks are as clear-cut as they may be elsewhere – both in France and across Europe too.
Unai Emery displayed a significant level of confidence in the Frenchman last term by opting not to sign a replacement following David Luiz's return to Chelsea. He was not disappointed.
A sufficient back-up option to either Marquinhos or the aforementioned Silva, Kimpembe has established himself as one of Europe's most promising young defenders. At 22-years-old though, he should be playing on a weekly basis and despite PSG's high hopes in future for him, recent comments suggest that's not enough.
Quick, athletic and intelligent, it's easy to see why he's so highly-rated. Composure is something that many prospects struggle with, and can often be the difference between asserting themselves and failing to impress on a regular basis.
That's something that Kimpembe has in abundance. When tasked with his first UEFA Champions League outing, a last-16 tie against Barcelona no less, he took the occasion in his stride. Effective in shutting out Lionel Messi while combining well alongside Marquinhos to keep a clean sheet, it was an impressive display from someone many suggested could struggle pre-match.
We all know what happened in the return leg, as Barça managed to remarkably recover and progress after winning 6-1 on the night (6-5 aggregate). But amidst all the hype and excitement after arguably one of the best comebacks in history, where was Kimpembe? Watching on, speechless, from the substitutes' bench.
Despite an excellent display previously, Silva returned to the heart of defence and just like that, Kimpembe was forgotten. With one sole Champions League appearance, coupled with only four starts against top six sides in France, it's a surprise to me questions haven't been asked sooner.
Waiting for one of Silva or Marquinhos to sustain a long-term injury is far from ideal. It's clear that one or sometimes both may be rested ahead of an important fixture and despite Kimpembe's comments, he'll be keen to play more regularly.
"I'm in competition with two great players and if I played tonight it means that the coach put faith in me. I try to give this confidence back every minute I'm on the pitch. I'm ambitious and would like to play more, but I'm okay with this situation." – speaking post-match after their 2-0 win over Lyon last weekend.
When you receive comparisons to Vincent Kompany and are tipped for future captaincy by a former team-mate, it's hard not to want more. Despite signing a new and improved contract extension until 2021, perhaps PSG could mirror Chelsea by loaning him out to a good European side for a season – where he'll learn more and gain valuable experience playing against tough opposition on a weekly basis as opposed to minutes every so often.
Everton and Liverpool were both linked with him this past summer, but why not offer him that chance? Neither side are particularly convincing defensively and would benefit from his presence at the back while he'd embrace a new challenge. In doing so, he wouldn't only improve over time but continue to work hard with confidence that PSG coaches are tracking his progression – after all, he'll want to achieve his objectives long-term in Paris.