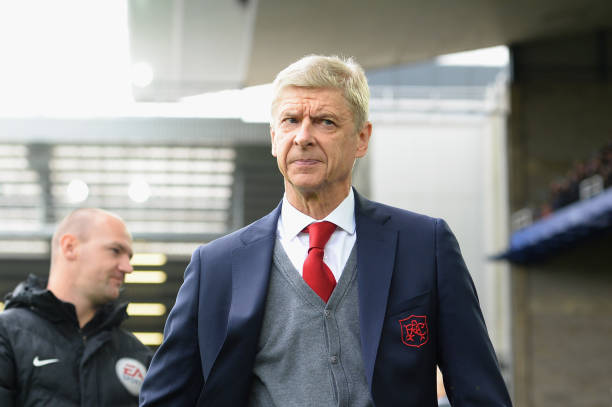 After another testing week both on and off-the-pitch Arséne Wenger has declared he's now hungrier than previously to achieve Premier League success, before he eventually leaves Arsenal.
Ahead of their home clash with Swansea City this weekend, it's fair to say that Wenger has mixed emotions. On the one hand, he's satisfied with the way his side are playing. A 5-2 away win over Everton – who have a good record in recent years – saw adversary Koeman sacked soon afterward.
The Gunners needed the perfect reaction to their third league defeat of the campaign away at Vicarage Road from the week previous, and they got exactly that. However, the club's AGM on Thursday raised further questions about those in charge and why Wenger is a scapegoat for their shortcomings.
Chairman Sir Chips Keswick and chief executive Ivan Gazidis were both heckled by supporters, unsurprisingly so. But while they were keen to avoid answering the tough questions, Wenger – who has been tirelessly criticised for a lack of progression – refused to shy away.
He spoke passionately there about how he valued the club's identity, tradition, class and how their past struggles have to guide their future aspirations.
From someone who signed a new two-year contract deal just months earlier, he's still remarkably optimistic despite both fans and critics alike failing to see how the north Londoners can progress under their current climate.
As quoted by the Guardian's David Hytner, he said: "I was always hungry but I'm more hungry than ever because the demands are higher and I didn't win the Premier League for a long time. I want to do that before you get me out of here."
"I have always got something to prove. There are two ways to go – you ignore your age and you like like you live forever or you think, 'ok, I am born for competition'. I don't know why and what happened to me but it is like that, no matter what I do. The desire to compete is my real need. It has never been financial. If it was, I would not be here."