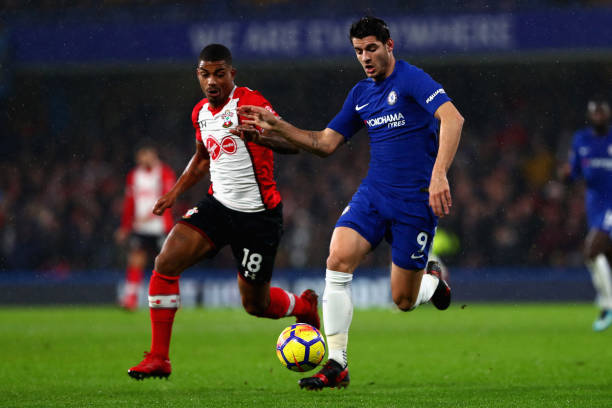 Chelsea striker Álvaro Morata has revealed that he looks to club legend Didier Drogba as inspiration in his attempts to become an even better striker in west London.
The 25-year-old, who signed for a reported £60m this past summer from Real Madrid, has netted nine goals and created four assists in 16 Premier League appearances thus far.
Antonio Conte's side sit third in the current standings, a whopping 14 points below leaders Manchester City after 18 fixtures this term.
Morata's early season form has been impressive – even despite struggling with a recurring hamstring problem at times since a three-week layoff in October. However, the Spaniard is determined to make a more significant impact in the future – turning to Drogba's performances for some inspiration.
Drogba scored goals in games for Chelsea, winning twelve major honours along the way including playing a pivotal role in their UEFA Champions League triumph of 2012.
Morata asked for a recording of Drogba's goals at Chelsea during the summer months, so he could learn at home from the Ivorian's playstyle and attacking tendencies.
"I put it on at home so I'm able to improve with Didier['s presence]."
Morata trained fully during the week and made a second-half substitute appearance during Chelsea's narrow 1-0 win over Southampton yesterday, having missed out on their 3-1 away victory against Huddersfield back on Monday evening.
Morata has scored six headers this term and in the club's official magazine, he admitted that father Alfonso trained him on a trampoline during his childhood.
"My dad used to say to me all the time, 'come on, with the head' and then pass the ball to me as I jumped. I really think it's helped my heading game."
With fixtures against Bournemouth (Carabao Cup), Everton, Brighton and Stoke City all before the new year begins, Morata will be hoping to contribute in attack with some important goals, propelling the Blues to some mid-season consistency.