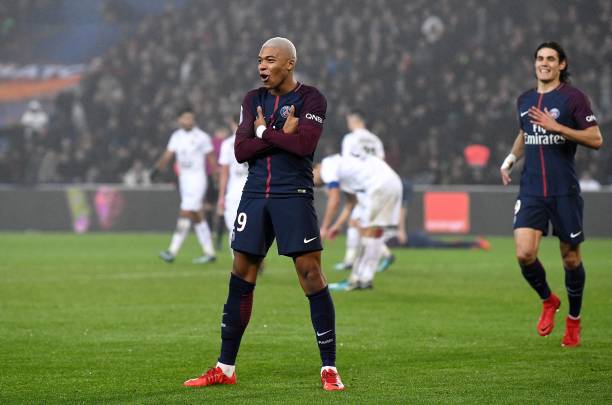 Kylian Mbappé finished 2017 in style with another goal and excellent assist during PSG's 3-1 home win over Caen this evening.
The talented youngster, who turned 19 today, has now scored eight and created eight more goals in Ligue 1 this term.
He could've had more than a goal but missed two chances, while Cavani squandered a few promising opportunities and Neymar was characteristically in search of a goal for himself – which didn't ultimately come.
Kevin Trapp was forced into making a handful of saves himself against a plucky Caen side who are only five points above the relegation places but were playing like a side with self-belief that they could surprise many at the Parc des Princes.
Their build-up play at times was both fast-paced and well-worked, but they could not do more than sting the German's gloves and watch as efforts flashed wide of the post.
They earned a consolation for their efforts after Thiago Silva was penalised for a handball in the 88th minute, with Ivan Santini slotting home from the spot to ensure that PSG's clean sheet was cruelly evaporated before the full-time whistle.
But, it could have been a nervy finish if not for Mbappé's influence in the final third.
FANTASTIC GOAL KLAXON: His excellent assist, where he danced past two opposition challenges before accelerating beyond a third down the byline before feeding the ball into Cavani's path, can be watched below:
The Uruguayan, who has continually been criticised for his lack of a clinical edge when it matters most, executed his backheel finish to devastating effect on this occasion. With both feet in mid-air at the time, it was the perfect strike from a talented forward who has been tirelessly linked with a move away from Paris in recent months.
Perfect then, that this goal was his 50th (across all competitions) in 2017 for the Ligue 1 giants.
Since joining the French giants from AS Monaco on an initial one-year loan deal in late August, it's almost a certainty that he will remain in Paris beyond the remainder of this current campaign.
An eyewatering £165m deal has already been struck in principle, but PSG's efforts to avoid the wrath of Financial Fair Play whilst assembling a star-studded squad have meant this compromise was needed.
Kylian reveals fellow summer signing Neymar helped him settle
Mbappé himself publicly revealed that Neymar, whose £200m release clause at Barcelona was activated by Les Parisiens in August, made clear his desire for the Frenchman to join him this past summer.
"Before I arrived late in the transfer window, he would not stop sending me messages [to ask about the move]. 'When are you getting here?' I told him: 'Wait, I am on my way.' However, as it took a bit of time, I think he was thinking: 'He lied, he is not coming.'
"As soon as I finally arrived, he did everything to make me feel at ease. On the pitch, he was looking for me and passing to me often. When a player like him welcomes you like that, obviously it helps you to settle into the dressing room."
Mbappé became the world's youngest player to reach the Ballon d'Or top ten and finished in a respectable seventh place in this year's vote for the world's best player – having played a pivotal role in helping Monaco to end PSG's run of consecutive Ligue 1 titles last season.
His partnership with Neymar on the field has been evident to see in recent months, while the MCN trio alongside Edinson Cavani has conjured up plenty of goals already this term.
As a team they have netted 58 goals in 19 Ligue 1 fixtures, while scoring another 25 in six UEFA Champions League group stage matches.
Their reward for finishing top of Group B is a tricky two-legged knockout fixture against current holders Real Madrid in mid-February. It's typical that arguably the most impressive side thus far this season has been pitted up against the defending champions, but this will be a true indication as to whether they have developed further in recent seasons or are still harshly seen as European pretenders.
Mbappé will be key if PSG are to surprise many critics by prevailing against Zinedine Zidane's side – one that have made clear their interest in his services over the past few seasons.
PSG take a nine-point lead with them into the new year and they're currently enjoying a brief trip to Doha, Qatar, to fulfil some sponsorship obligations before a week off over the Christmas period.