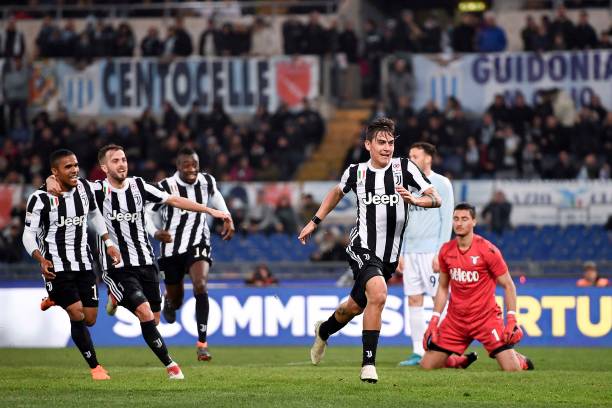 Consistency is always the bridge between a top-quality player and one that can be described as world-class. The ability to showcase brilliance when it matters most, when the pressure is on with the game on the line; that's crucial if you want to be considered elite.
It's important to be patient, giving understanding to those who actively seek that step-up, both in terms of their playing style and experience, which fluctuate based on factors including age.
Rarely are players aged 23 or younger deemed world-class, whether that be due to the perceived quality of their league or if they've flattered to deceive at international level for instance.
So when I see articles criticising players – Juventus' Paulo Dybala in this case – I cannot help but feel this preconceived belief that every player at top clubs has added pressure to constantly perform at their best is not only harsh but unfair, too…
Realist or optimist?
For one, it's an unrealistic expectation. Everyone has poor games or instances where they're not performing as well as they expect to be, that's natural.
It can be for a range of reasons too; whether that be tactical, the opposition, a lack of luck in their favour or even personal issues clouding their judgment on the pitch.
Players who want to reach the dizzying heights of stardom must take more risks, being adventurous in their quest for success. Typically though, this means more mistakes are made but in turn, more progress is also completed over a given time period, i.e. a season.
In Dybala's case, he has had to create more chances whilst making himself a reliable passing option for team-mates to utilise in attacking areas under pressure.
Having played in a range of different positions across the final third, it means that his responsibilities differ depending on where he's being deployed, as well as any prior opposition instructions given.
Dybala is technically brilliant, he's someone with attributes aplenty, making him exciting to watch, he is unpredictable with his movements both in and out of possession.
That's without describing the close-control dribbling nor potent left foot he possesses, which is good enough to rival the world's best players.
The real issue for debate here is based on whether he can replicate his dazzling form against the world's best when going head-to-head with Europe's leaders. The best example of this would be his two-goal display against Barcelona during last season's Champions League quarter-final.
Their advantage was a healthy one going into the second leg, ending up victorious before outsmarting surprise package AS Monaco and losing at the final hurdle against Real Madrid.
That final is the one real example where he's actually struggled against a big side, mainly because he didn't get the ball in dangerous areas and was unable to positively affect the game.
His case wasn't helped by the fact Real players continually doubled up on him whenever he appeared open for a pass. That tactic forced him to drop deeper for possession, meaning Dybala could not do what he does best: get at Madrid's backline, who themselves are far from perfect.
Unfair criticism amid drop in form
Many were quick to criticise him after such an uninspiring display, despite proving influential during their run to the showpiece event in Cardiff.
Was he overrated, overhyped or just not good enough? Is Dybala a confidence player? The latter making the most sense after a dip in form this term.
After an assist during their 2-0 win over Milan on October 28, Dybala only netted three and created one more in eight league matches since then.
With that in mind, he also missed two important spot-kicks in over the past two weeks, which would have helped Juventus avoid defeat at home to Lazio whilst snatching all three points off the substitutes' bench against Atalanta.
When you consider he scored a brace during their 3-1 win over relegation-threatened Hellas Verona just before the new year, it's rendered even more surprising for a player of his quality.
Club vice-president Pavel Nedved went public with his thoughts on why their star man had such a downturn in form, suggesting it had something to do with his personal life. His manager Massimiliano Allegri understandably defended him soon afterwards, then saying:
"Rather than criticising Dybala, I would call Nedved's words tips. He is a vice-president who has played football, there's some advice there.

He's an extraordinary boy but he's not even 24 and has great room for growth. You just have to train and stay focused. Juventus need the best Dybala and as soon as possible, we hope to have that back."
Pressure and statistics
Having turned 24 in November, now would be seen as his time to establish himself amongst the world's best players. Arguably, he's already done that in terms of statistics at least.
In the Serie A alone, here's a table which (minutes accounted for) contrasts his productivity in the final third with other attackers:
| | | | | | |
| --- | --- | --- | --- | --- | --- |
| Stats this term | Dybala | Higuaín | Mertens | Immobile | Alberto |
| Minutes played | 1293 | 1956 | 2058 | 1774 | 1946 |
| Chances created | 30 | 24 | 38 | 28 | 57 |
| Take-ons and % | 46, 69% | 38, 59% | 31, 48% | 19, 54% | 49, 70% |
| Shot accuracy | 56% | 59% | 52% | 61% | 39% |
| Goals & assists | 14 + 3 | 14 + 3 | 15 + 6 | 20 + 8 | 7 + 7 |
Stats' source: Squawka
As you can see, Dybala has seen his minutes suffer after sustaining a hamstring injury in Early January. He'll be expected to recover in time for Juve's Champions League second leg clash against Tottenham in a fortnight, but should feature at some stage domestically before then.
Ciro Immobile leads Italy's goalscoring charts at present, so it's no surprise that his shot accuracy percentage is the highest – but it's clear to see just how much Dybala is doing on the pitch, despite playing far fewer minutes than any of his attacking counterparts.
We know that he's good enough, displays in recent seasons have emphasised his capabilities. But additional pressure from critics is not going to help him long-term.
So amid all the speculation about his future, whether he's really happy at Juventus and with other big clubs calling, it's time we let him develop in peace and continue to fulfil his potential.