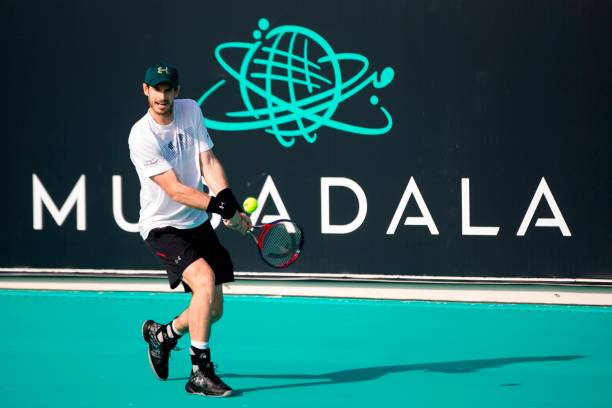 Andy Murray is preparing to return to the practice courts towards the end of next month, and is hoping to be back in action before the grass-court season begins.
The 30-year-old, who had hip surgery in early January, has not played a competitive match since sustaining another injury during his five-set defeat to Sam Querrey at last year's Wimbledon quarter-finals.
However, the early stages of his rehabilitation are going well according to those who are close to the former world number one. The grass-court season starts at the beginning of June, before Wimbledon begins on July 2.
After his operation in Melbourne, Andy said: "I'm certainly not going to rush anything."
As quoted by BBC Sport: "I'm not going to try to get back as quickly as I can and I'm going to take my time, make sure that the rehab is done properly."
"A lot of what the surgeons will tell you, a lot of it is down to your determination and work ethic, how well you rehab, how much you listen and do all the correct things."
Murray is expected to have some warm-weather training in April and it'll be interesting to see just how long it takes for him to return ahead of the summer months.
His comments are understandable given the injury issues he's suffered in recent seasons, while also proving an eagerness within to maintain his high levels over a long period of time – something that only Roger Federer has achieved in the past few decades.
Ultimately, he's not the only top tennis player that has struggled with injuries either – Rafael Nadal, Novak Djokovic, Stan Wawrinka and even Roger himself have. However, it's crucial that he returns only when 100% ready and fit enough to do so, to avoid aggravating or increasing his likelihood of similar injuries again in future.