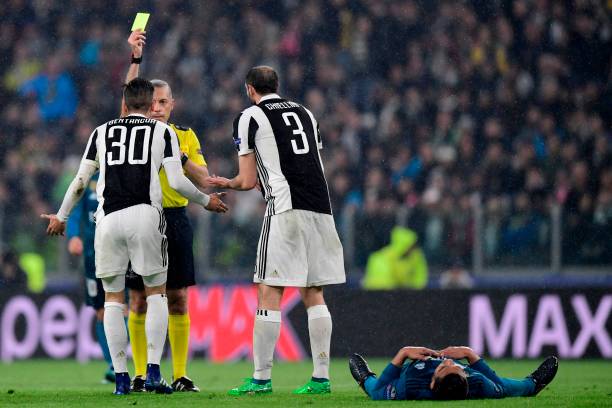 My thoughts on an intriguing clash in Turin, where Real took a commanding step towards this season's semi-finals at Juventus' expense. Why Allegri got his selection wrong, Real's strengths and weaknesses as well as where the hosts must improve to stand a better chance in future…
After a spectacular finish like his second goal, headlines will once again focus on Ronaldo – that much we all know and should accept by now. However, the worrying thing here for Real's rivals to ponder is this: they were not even at top gear on this occasion, managed to score three and keep a clean sheet against Juventus. Away from home.
Sure, Juve aren't necessarily the best team going forward but certainly have enough firepower to cause serious damage. Paulo Dybala is their crown jewel and Gonzalo Higuaín – despite his inconsistencies – remains a top-quality forward.
Allegri's team selection fails to pay dividends
So you could excuse my frustrations when I saw Allegri's team selection an hour before kick-off earlier. Alex Sandro playing as a wide midfielder, Kwadwo Asamoah at fullback and leaving Blaise Matuidi on the bench? These were all key decisions that had to be made and as far as I'm concerned, the Italian failed here.
For me, Sandro's not good enough to play further forward despite his tendencies to get forward at will from fullback. Bentancur, similar to PSG's Giovani Lo Celso, just doesn't have enough big-game experience yet to justify playing ahead of players like Marchisio nor the aforementioned Matuidi. He did on this occasion and I was hoping to see him surprise me but well, he was just out of his depth.
I've been saying for a few years now that Sami Khedira is no longer as good as he once was, while one thing is crystal clear: Juve's squad continues to age and they need an overhaul – which seems ridiculous to say given the amount of success they've achieved in recent seasons!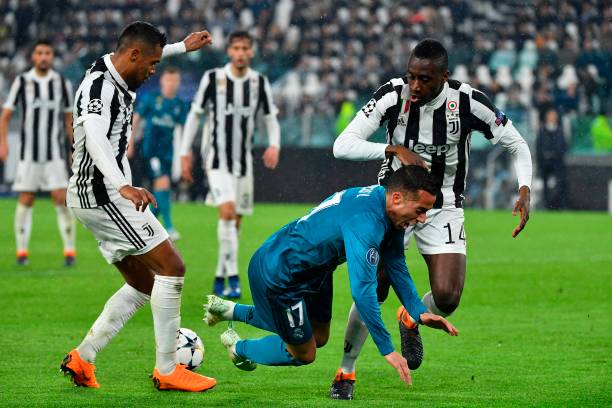 But no, it's true, they need more astute acquisitions in the transfer market and crucially, offloading deadwood, buying players who can actually step up as opposed to hiding in matches of this magnitude.
Allegri has already made clear his intentions to manage abroad ahead of his next job, so it's important that Juventus plan for the future and avoid being left behind by sides who'll punish their defensive-heavy strategy at will.
Real get it done when they need to
We've seen time and again, a solid backline will only get you so far. Real Madrid's defence – Raphael Varane aside – aren't particularly good at defending, but they're essentially able to outscore and shut out teams when they really need to.
Although they've struggled for consistency in Spain this term, the same cannot be said for their Champions League form. Why? You can definitely make a case for complacency, as 15 of their 27 dropped points came before Christmas and *that* humbling defeat by Barcelona at the Bernabeú.
Their defence has never been fantastic, nor particularly porous, though they've always managed to mask weaknesses by having a clinical frontline filled with superstars.
This season, their superstars so to speak have faltered. Ronaldo has seen a surge in his goal tally since the turn of the year, which is no coincidence, while Karim Benzema and Gareth Bale both have struggled for consistency amidst questions once more about their future in Madrid.
BBC (Bale, Benzema, Cristiano) isn't feared as much as it once was and the onus on Ronaldo to carry Real when they need him most has increased ten-fold. Toni Kroos and Luka Modric in particular have done an excellent job at controlling the midfield, protecting their defence while acting as perfect playmakers to create chances at will when given the smallest of opportunities.
When you try to compare the two sides, you'll find it tough. Juventus, despite their defensive qualities, are simply not on the same level in terms of squad depth and quality across the pitch – arguably no-one across Europe's top five leagues are.
Miralem Pjanic was missed in midfield for Juventus here, though that's no excuse to lose in the manner they did. Between the pair of them, Khedira and Bentancur have played ONCE before in a duo this season (October, 4-1 win over SPAL), while Matuidi is far better than both at doing the job they needed most: protecting their backline, soaking up pressure and breaking forward quickly.
With all of that in mind, the need for a second leg with a 3-0 aggregate lead here seems futile from Juventus' perspective. Who knows, there could be a shock after all, but it's highly unlikely. We'll see, next Wednesday.