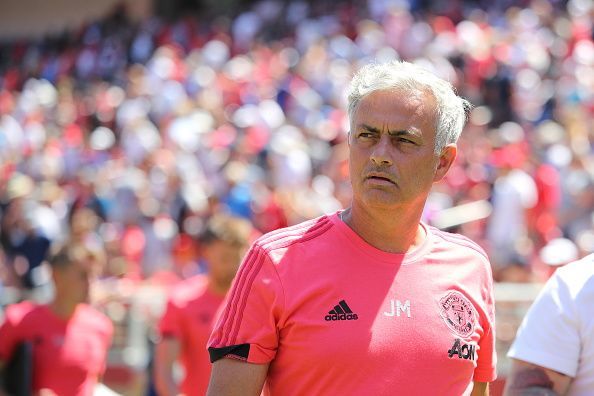 Jose Mourinho is widely regarded as one of the world's best football managers but like everyone else, has made some memorable mistakes and endured tough times at various spells throughout his 18-year managerial spell to date. 
Currently the Manchester United manager, the 2018/19 campaign is set to be a significant one for him and his players, as he aims to banish the 'third-season syndrome' tag while looking to deliver Premier League silverware back to the red half of Manchester for the first time since Sir Alex Ferguson's retirement five years ago. Without further ado, here are five low points that have occurred during Mourinho's managerial career to date:
#5 Barcelona 5-0 Real Madrid, his first El Clasico, November 2010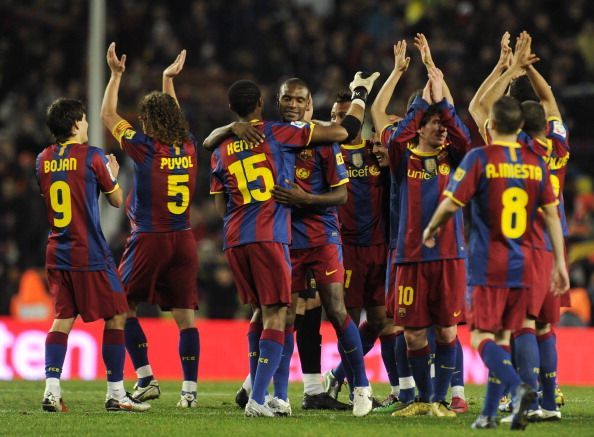 Having already established a respectable record against Barcelona on the ten previous occasions his sides had faced them prior to his appointment as Real Madrid's new manager, it was always going to be an intriguing watch.
What people didn't expect though, was that Mourinho would be on the receiving end of his heaviest defeat as a manager. It's a loss that remains his worst currently, as Barcelona were dominant in victory and Mourinho's players shrunk under the pressure at the Camp Nou.
Goals from Xavi, Pedro, Jeffrén Suárez and a David Villa brace helped seal an emphatic victory during a feisty affair. Sergio Ramos was sent off before the full-time whistle for a cynical challenge as Barca were frustrating to play against – dominant in possession and equally dangerous in attack as Pep's side were able to effortlessly weave their way from midfield into attack far too regularly.
Post-match, Mourinho was quick to deny claims of humiliation but deep down he knows that it was an embarrassing defeat in his first El Clasico, watched on by millions across the world.
#4 Being outsmarted by Sevilla over two legs, UEFA Champions League 2017-18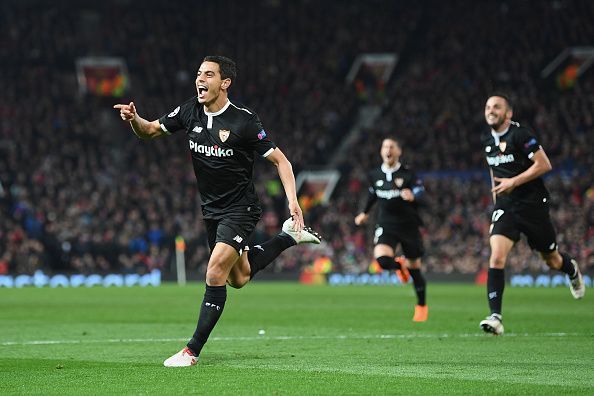 Of all the British sides left in Europe's elite club competition in the round of 16 of the 2017-18 UEFA Champions League, it appeared as though Manchester United's passage into the quarter-finals was the most straightforward of them all. Chelsea had Barcelona, Tottenham were up against Juventus while even their local rivals City had a tricky test against Basel.
Sure, Sevilla would not be pushovers – but it's fair to say that they have regressed somewhat in recent seasons, despite winning three successive Europa League trophies. They've never managed to replicate that success against better sides, so this was expected to be United's litmus test with tougher opposition forthcoming.
They failed, in a big way. Mourinho got his tactics wrong during a frustrating goalless draw in the away leg – opting for Scott McTominay and Nemanja Matic as a defensive-minded midfield partnership, leaving Paul Pogba on the substitutes' bench looked a bold and equally naive decision given his creative qualities.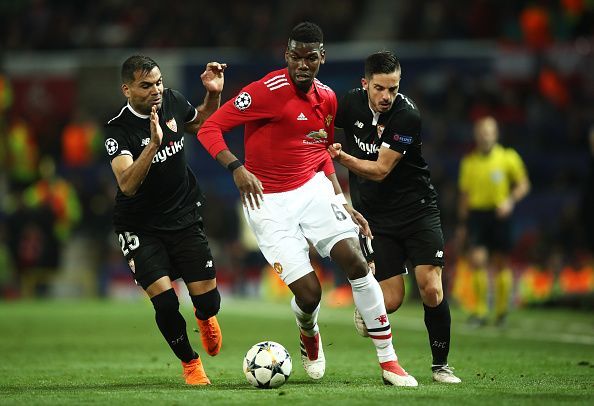 If not for crucial saves by David de Gea, United could have returned home with a two-goal deficit to overturn. Jose ignored this warning though and fielded a similar defensive-minded eleven, who played with a surprisingly cautious approach. It was cruelly capitalised upon, by second-half substitute Wissam Ben Yedder – scoring two goals in four minutes, leaving Old Trafford stunned as the visitors progressed into the quarter-finals, having taken advantage to devastating effect in Manchester.
He left players including Marcus Rashford, Anthony Martial and the aforementioned Pogba all on the bench in both games – calling upon them late was ultimately futile and Romelu Lukaku's late strike proved nothing but a consolation in the end. Questions have been asked since then, regarding his man-management style, prompting more claims that he's again losing the dressing room as he has done before elsewhere as a manager.
#3 Dortmund and Robert Lewandowski knocking Real out of the Champions League semi-finals, 2013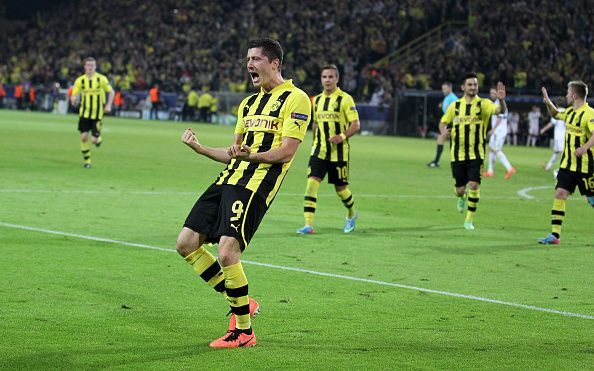 If you didn't know who Robert Lewandowski was before his four-goal haul against Real five years ago, the Poland international certainly asserted his credentials as a top striker with ruthless efficiency in front of goal.
What makes this moment so surprising is the fact that despite their obvious quality, Dortmund were always seen as underdogs going into the two-legged clash. With players such as Gundogan, Gotze, Reus and Lewandowski, they would have been quietly confident about their chances of success – provided they all performed well and didn't shy away from the big occasion.
Jurgen Klopp had his tactics spot on: players were tenacious out of possession, remained energetic on the ball and worked collectively as a unit to frustrate Real players. That's precisely what they did, placing one foot in the Wembley final as a result – which many expected to be an El Clasico once more. Bayern knocked Barca out in the other semi-final, with 2013 being the first all-Bundesliga Champions League final encounter.
#2 Losing the title race to Pep's Manchester City, Premier League 2017-18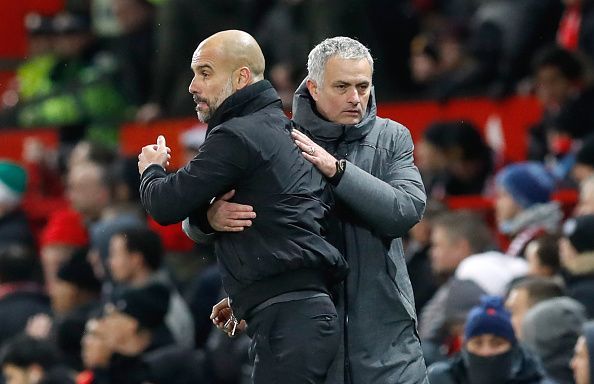 Regardless of what José Mourinho will tell critics, losing the Premier League title to long-time rival Pep Guardiola definitely hurt him in the 2017-18 season. Not only did he finish the campaign second to the Spaniard, his United side were also 19 points behind them in a record-breaking season for the Sky Blues.
They were the first team to break the 100 point barrier, having done so on the final day away against Southampton. Managing to also beat their previous unbeaten league streak, while other records shortly greeted Pep's side, they benefited from a fast start to league proceedings and dominated – beginning to end.
City's style of play was beautiful to watch, key players combined with one another at precisely the right moments and it culminated in endless debates about whether this current Manchester City side is one of the best in Premier League history.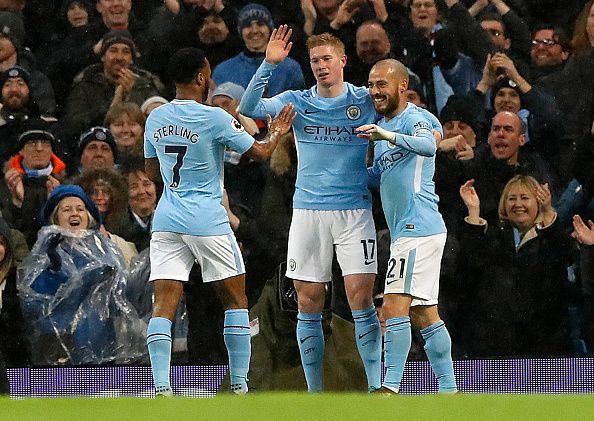 All the while, Mourinho's United flattered to deceive. They won six of their first eight matches, were unbeaten until late October and critics suggested it'd be a battle of the Manchester clubs to decide where the Premier League title would belong.
A string of disappointing displays, narrow defeats and three consecutive draws during the festive period sealed their fate. Defeat by Championship side Bristol City in the EFL Cup around the same time (20 December) and trouble was quickly brewing as Mourinho struggled to maintain a sense of control. He'll be eagerly hoping for more consistency ahead of the new campaign.
#1 Being sacked by Chelsea for the second time, Premier League 2015-16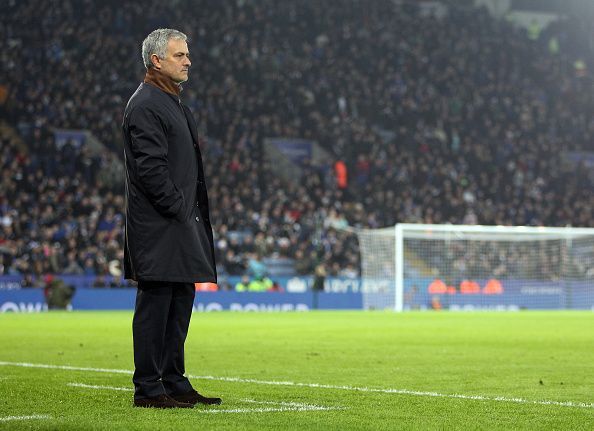 In what was the worst title defence in Premier League history at that point of time – Leicester took the crown for that unwanted accolade just the following campaign – Chelsea's 2015/16 campaign was ridiculous from a competitive standpoint and Mourinho could only watch on, helpless to halt his team's dismal run of form.
Having won the title with three games to spare in the 2014-15 season, the Blues' summer transfer business was underwhelming. Pedro their only notable acquisition, the rest were either deemed too young or inexperienced to justify a regular opportunity amongst the senior ranks.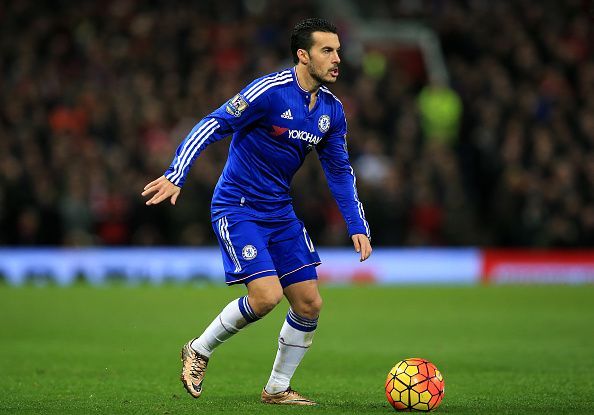 Looking to improve further, rather than stagnate, should have been Mourinho's top priority during the summer months. Instead, Jose himself signed a new deal to 2019 just weeks before he marked his 200th Premier League match with a 2-1 home defeat by Crystal Palace. Nor he or his first-team players knew it at the time, this result was foreshadowing a sign of things to come.
Nine defeats in 16 league matches before mid-December, the writing was on the wall for Mourinho. Sure, the team was underperforming – but they were being managed by someone who had clearly lost control and needed saving before his Chelsea legacy was in complete tatters.
There were many issues that bubbled up under the surface, not least controversy on the opening day with his treatment of Eva Carneiro – as well as an increasingly fractious relationship with key man Eden Hazard. This highlighted key flaws in Mourinho's managerial style and have prompted claims that his approach – both in the media and in terms of player criticism – doesn't work as effectively as it used to.
His reputation took a severe dent after that, justifiably so as many were sceptical about just how they could spiral out of control at such a rapid rate without much in the way of solutions from the man at the helm. He appeared more eager to protect himself, than his players.
Chelsea fans, for the most part, have forgiven the 'Special One' after a forgettable campaign in west London: even though he has since joined league rivals Manchester United. They still herald him as such, though the star factor behind his return was ruined after a horror spell during the final months before an inevitable departure in the weeks before Christmas.