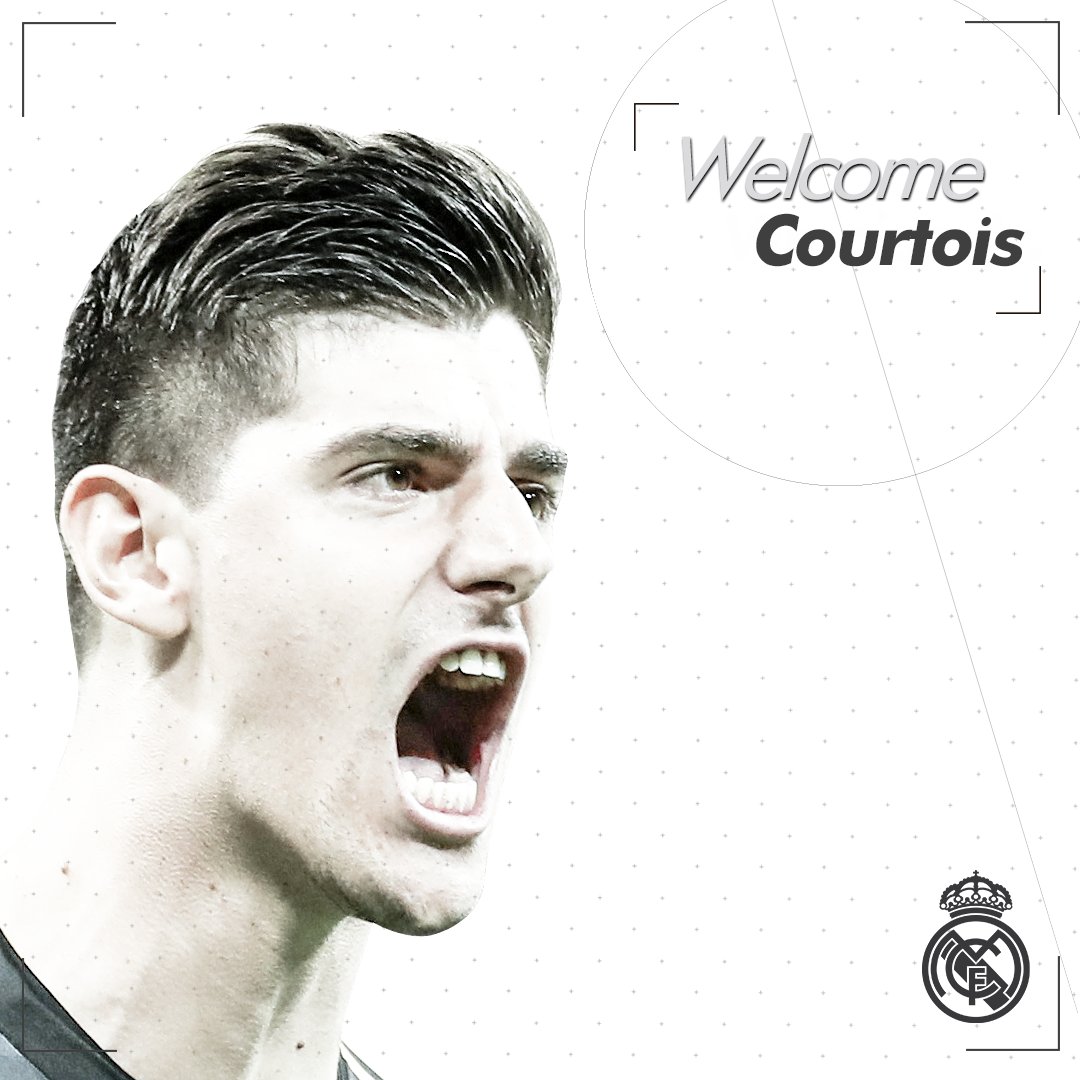 Champions League holders Real Madrid have completed the £35m signing of Chelsea goalkeeper Thibaut Courtois, while allowing Croatian midfielder Mateo Kovacic to join the Blues on a season-long loan as part of the deal. 
Well, that's one transfer saga out of the way then ahead of Thursday's transfer deadline day – for English clubs only. Chelsea have been sweating over Courtois' future for a while now and it has finally reached its conclusion, albeit one they were certainly not hoping for.
READ: Chelsea tempt Courtois with new contract offer – rightly so
Thibaut, who won the Golden Glove accolade for his performances with Belgium at this summer's World Cup in Russia, was expected to make his return to first-team training on Monday. He didn't show.
Family reasons key as Courtois returns to Spain
Instead, so eager to force a move back to Spain, he (just like in December) made clear his intentions to leave – citing family reasons as a key factor behind the decision to angle for a move away from west London.
Having spent three seasons in La Liga already with city rivals Atletico Madrid, Courtois made 111 league appearances (15 less than at Chelsea) and kept 56 clean sheets before finally being integrated into the senior squad.
FACT: Courtois made 154 appearances (all comps) for both Chelsea and Atletico, keeping 134 clean sheets from a possible 308 matches.
As I reported earlier this year, Paris Saint-Germain were heavily interested in the player and arranged a meeting with his agent to gauge the level of interest in moving to Paris. France was closer to Madrid, where his two children currently live alongside his ex-partner, but it's not the same as the real thing.
Real finally get their man, but at a cost
Real Madrid have been eyeing both Courtois and Manchester United's first-choice goalkeeper David de Gea for a few seasons now, without managing to sign either. Luckily for them in this instance, the opportunity arose at the perfect time and they too had a bargaining chip which acted as a sweetener for Chelsea to appreciate as a token of gratitude.
Mateo Kovacic. The talented midfielder, 24, has grown frustrated at the lack of regular first-team minutes he was granted with Real and made public his desire to look elsewhere with plenty of top European clubs prepared to offer him deals where he'd feel more valued.
What better way then, than for him to go out on-loan for a season and experience Premier League football at Chelsea? Maurizio Sarri, who himself has only been manager for less than three weeks, had made one acquisition – Napoli's Jorginho – prior to this – so adding a player of distinct quality would boost morale and intensify competition for midfield places while doing so.
It'll be interesting to see how everything falls into place in the coming weeks, as Courtois is expected to be formally presented to the world's media either on the weekend or early next week – while Kovacic is already in west London, just needs to complete a medical. It's exciting news with transfers continuing to hot up across Europe but somewhere in Madrid, you can't help but wonder how Keylor Navas is feeling right now.