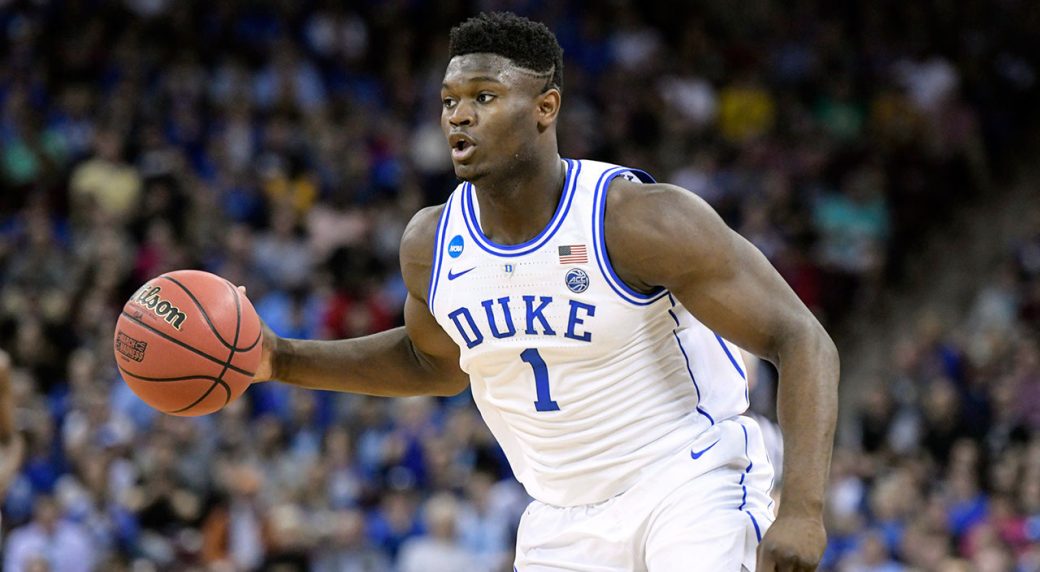 This year's winner of the highly-coveted number one pick in next month's NBA Draft is the New Orleans Pelicans, who are primed to pick superstar talent Zion Williamson. Regardless, their next move will certainly have a ripple effect across the league.
Despite having a 6% chance at winning this year's lottery, the Pelicans have defied those odds and will now have the first opportunity to select Duke star Zion Williamson in June.
They won the lottery for the first time since 2012, where they selected All-Star Anthony Davis. An interesting sub-plot within this developing story is that this past season, Davis himself requested a trade.
The latest news is that regardless of their number one pick, the 25-year-old power forward still wants to leave, so any AD-Zion partnership is likely to be a brief one there, should they draft the teenager this summer.
Davis still wants trade, per latest reports
Memphis Grizzlies will choose second, the New York Knicks third, while the Los Angeles Lakers jumped up to fourth. In the post-lottery interview, Zion was interviewed by ESPN who were asking him what he'd offer for his prospective team – as well as similarities to Davis, their franchise player.
"Will to win. The ability to score and rebound the ball, I'm happy to do whatever I'm asked."
Although he revealed he's never been to New Orleans before, and trades can still be negotiated before draft night, it's certainly an intriguing story and one that would see him feature in a stacked Western Conference, led by the defending champions Golden State Warriors.
His preferred choice was reportedly the Knicks, where he'd be playing at the illustrious Madison Square Garden, but despite their struggles this past year they will be picking third – where Zion's college teammate RJ Barrett is expected to go.
"It's just another positive event for us. I'm really excited for our fanbase – we have a lot of work to do, but this is a good start," Pelicans GM David Griffin was quoted as saying – while the ball club's staff were recorded celebrating the result wildly in their front office.
Although the Pelicans are naturally the biggest winners from this lottery, the Grizzlies and Lakers have reasons to be happy too. They moved up as teams including the Phoenix Suns, Cleveland Cavaliers and aforementioned Knicks who had the best chance of winning the lottery, failed to get a favourable spot.
The draft lottery in full: 
New Orleans Pelicans
Memphis Grizzlies
New York Knicks
Los Angeles Lakers
Cleveland Cavaliers
Phoenix Suns
Chicago Bulls
Atlanta Hawks
Washington Wizards
Atlanta Hawks
Minnesota Timberwolves
Charlotte Hornets
Miami Heat
Boston Celtics
Announcement: From the start of the 19/20 campaign, in addition to the current sports, I will be covering the NBA in depth with regular match previews, reports, analysis and the like.
The regular season finished last month and as they're currently deep into the Playoffs, I will be reporting on relevant news like this that has an impact on how the league will look in a few months' time – and beyond. As for the draft on June 20, I'll have coverage on that too, so stay tuned!