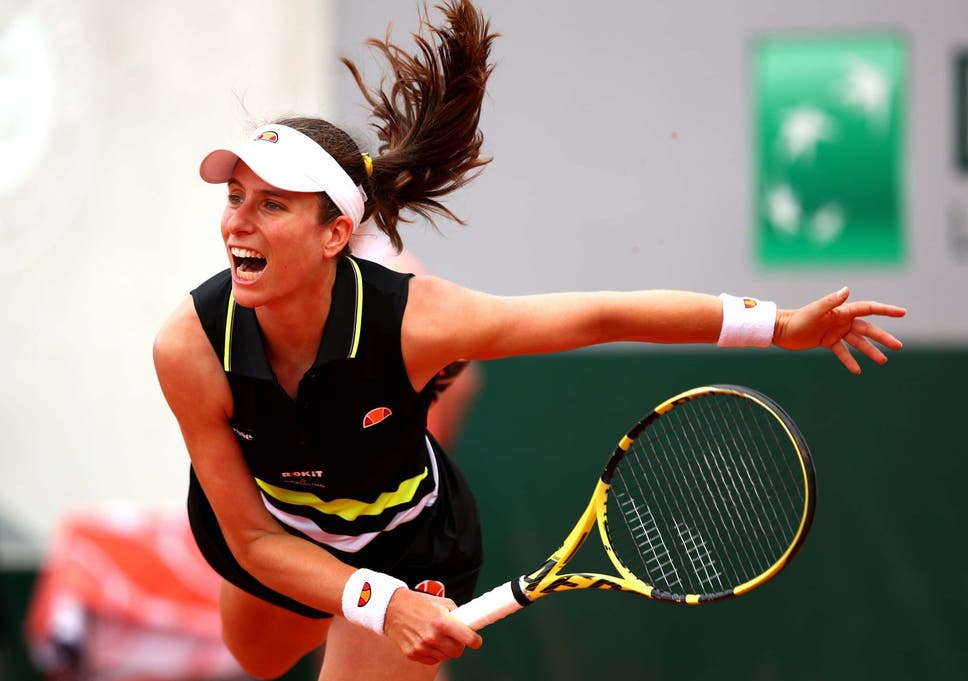 Johanna Konta will be tough to beat during this fortnight's Grand Slam tournament in France, her new coach Dimitri Zavialoff has warned.

Konta beat Germany's Antonia Lottner, 22, in straight-sets earlier today to book her place in Wednesday's second-round and the 28-year-old Brit has high expectations for this Grand Slam.
Impressive wins saw her progress to the Italian Open final on May 19, where she ultimately lost to world number two Karolina Pliskova, more consistency is expected from Johanna.
After all, her latest win ends her hoodoo at Roland Garros. She had lost four successive first-round matches and twice in the qualifying rounds, so she's already reached new territory at one of the year's four Grand Slams but tougher tests lie ahead.
Hard work continues for Konta after encouraging start to 2019
Zavialoff, who previously coached Stan Wawrinka, was hired on a permanent basis by Konta last November. He is unsurprised by her progress in recent months and confident in her abilities to mix it with the world's best.
"I know how well she can play, I always had that in the back of my mind that at some point she would win good matches and that's not a surprise. I was just waiting for when it would happen – which it has – on clay. That's great. We will see for the coming weeks and tournaments, and I know she is a fantastic player: anyone who goes on court will have trouble beating her."
Konta was ranked world number four just two summers ago but inconsistency and injuries saw her quickly drop down the WTA's rankings.
Zavialoff was honest with his assessment, saying the tour is demanding all year round while her increased status saw opposing coaches do their homework on her game.
"It's all perspectives. Playing matches is very demanding year after year – at some point, players and coaches have been scouting her and they knew what to do a little bit more than when you're an upcoming player.
She needed to adapt and the ongoing evolution of her game is something that is always there – I'm trying to help her to stick with this and let's see where it goes."