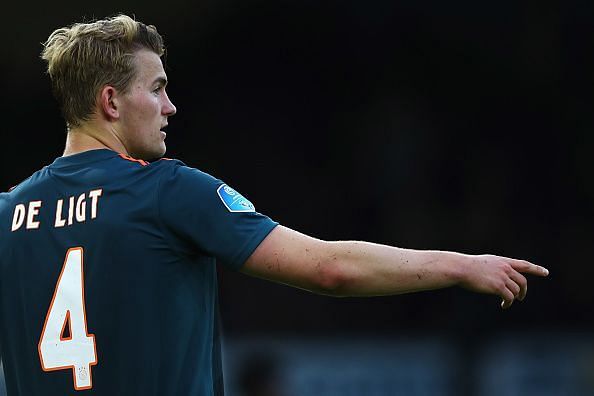 With the teenage centre-back still undecided on his future, here are three reasons why Ligue 1 champions PSG must go all out to sign him this summer…

After his memorable display against England, helping the Netherlands knock the Three Lions out of the Nations League on Thursday night, Matthijs de Ligt has issued an update on his future: the teenage wonderkid remains undecided.
With all the teams interested in him, he's thinking carefully ahead of his next move and rightly so. LaLiga champions Barcelona were previously frontrunners for the defender's signature, after completing a €75m move for teammate Frenkie de Jong earlier this year.
However, despite the various factors which make him such an exciting prospect to follow, there's one team many have overlooked up to now that really need him more than most. It is none other than Ligue 1 champions Paris-Saint Germain, said to be the new frontrunners to complete a big-money transfer for his services this summer.
Despite their determination to prove themselves as one of Europe's elite sides, they have failed to surpass the Champions League quarter-final stage since the 1990s and they cannot afford to miss out on a player of his ability and potential. With all of that in mind, here's a look at three reasons why PSG must go all out to sign de Ligt over the coming months:
#3 He's a generational talent and the best available on the market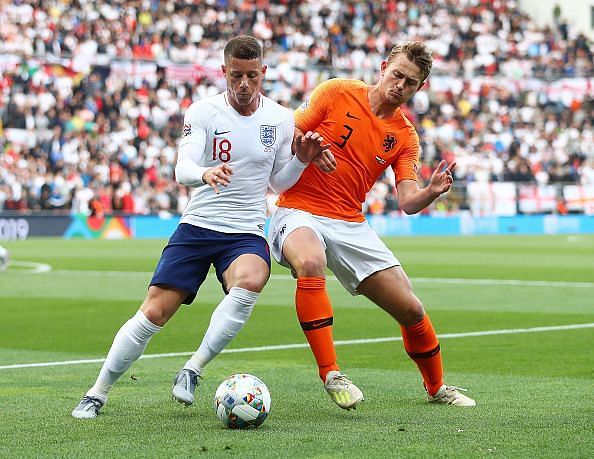 All things considered, it's easy to forget that de Ligt is still only 19-years-old. He'll no longer be a teenager in mid-August, just before the 2019/20 campaign begins – though he has shown on multiple occasions that age is just a number. Leading by example on the pitch, he has already proven his weight in gold for both Ajax and the Netherlands' senior side, partnering Liverpool's Virgil van Dijk at the heart of defence.
Crucially, he plays in the one position where questions have regularly been asked of PSG and where they perhaps lack the world-class quality to see them through difficult periods in matches. Whether it be through reckless challenges, poor decision-making, weak game-management or more besides, there are a number of factors you can attribute to their defeats against top sides in recent seasons.
Manchester United this past season, that collapse away at Barcelona, being humbled by Real Madrid, defeats to Chelsea and more have hurt their credibility as one of the world's big guns. As it continues to happen, despite their best efforts to resolve their issues, the tag of being serially not good enough is thrown around more rigorously.
Slowly but surely, the phrase "lacking bottle" is also a recurring theme, while the fact their league's simply not competitive at the top proves more a hindrance than a help when it comes to facing far better sides in European competition.
A star-studded attack, quality in midfield but their defence has always been viewed as the weakness within their side. Julian Draxler is very good, sure, but where is his best position? Leandro Paredes is not suited to their playing style, Thiago Motta's presence hasn't been adequately replaced and deciding to let Blaise Matuidi leave was a baffling one to, say the least.
Marquinhos has been flexing his versatility in defensive midfield but that speaks volumes for their lack of quality options to partner Marco Verratti, their one true world-class player in that role. Their backline has too much emphasis on one player, which leads onto my next point.
#2 A prime Thiago Silva replacement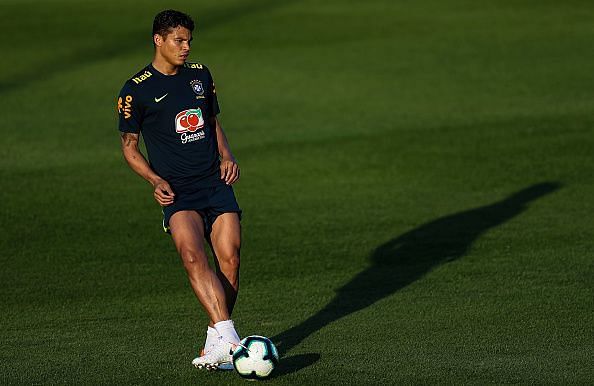 PSG's club captain turns 35 in September and despite remaining the heartbeat of their backline, has quietly been declining over the past few seasons. Injuries and inconsistent spells are taking their toll on the Brazilian.
A lot has been said about Marquinhos and Presnel Kimpembe being PSG's long-term centre-back pairing. Marquinhos venturing further forward proves his versatility in midfield, while the jury is still out on Kimpembe at the highest level.
If they manage to sign de Ligt, their backline and overall squad strength gets a whole lot better – never a bad thing for a PSG side who despite their quality, have been left unfulfilled at the highest level.
Although Silva is still very good, just like Juventus' Giorgio Chiellini, there's far too much emphasis on his performances and he isn't without his flaws either – so savvy attackers who do their homework can pounce. Silva has been in Paris for seven years now but should de Ligt sign, there's a multitude of different formations and tactics that Thomas Tuchel can adopt to build the team around him from the back given his strengths.
#1 Signal of intent, another welcome young acquisition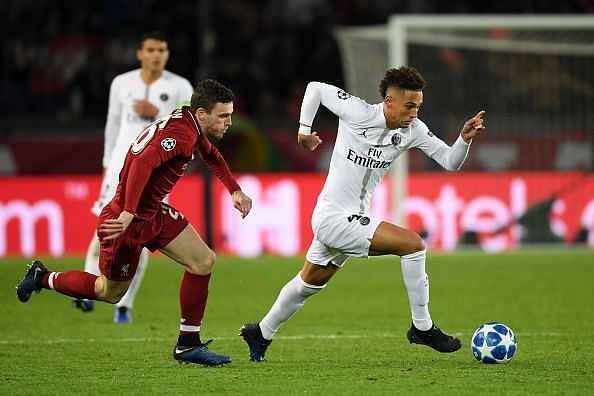 When you're a big team like PSG, you need those world-class acquisitions to bolster the ranks. It's why they shocked the world by activating Neymar's €220m release clause to sign him two summers ago and €135m (initial loan deal) for Kylian Mbappe the very same month.
Their eagerness to improve means that when a player of de Ligt's quality is available, they cannot afford to take any chances. Signing him would prove how serious they are about achieving their targets.
For a team with such lofty ambitions, that's just not good enough. So how would he improve them? Well, he takes them to the next level. A bold statement to make, sure. But look at how he has flourished with Ajax over the past twelve months – defying the odds against Real Madrid and Juventus.
A lot of that came down to him leading by example: defensive contributions aplenty and importantly popping up with goals when called upon too. Who can PSG turn to, when their MCN trio are misfiring? No-one stands out. Their existing backline is too shaky and they concede too many opportunities against better opposition, which proves costly as their opponents do take their chances.
de Ligt's arrival would go some way to committing the futures – at least short-term – for their highly-coveted players linked with lucrative moves elsewhere. PSG are good but must invest smartly and completing a deal for the Dutchman would prove money well spent, so they must sign him this summer.