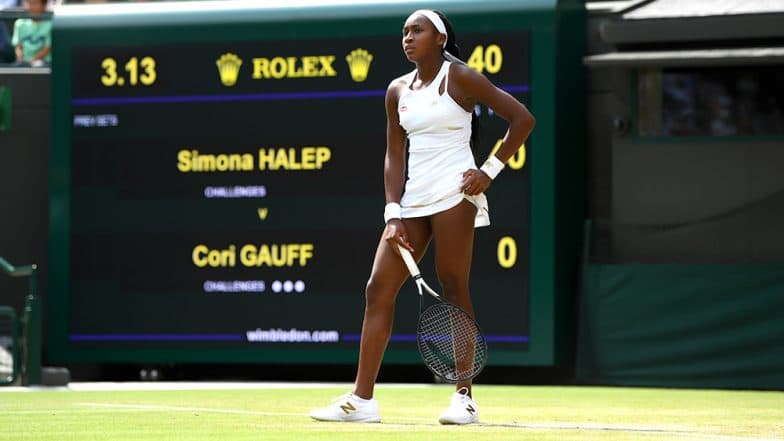 She may have lost 6-3, 6-3 in the last-16 against former world no.1 Simona Halep, but 15-year-old American teenager Cori Gauff has a massive future ahead of her… so what's next? 
Perspective is key here. The loss is sure to hurt, but after a whirlwind fortnight in London, she'll be grateful and this will fuel her motivation to keep improving.
That is what needs to happen. If her team are as good as we've been led to believe, they'll take time out over the coming weeks to evaluate how she's feeling and what's next on the schedule given the limited tournaments she can play.
She's still just 15 years four months old, so it's a no-brainer in that regard. We've seen multiple examples in recent years of talented teenagers who have suffered injuries and burnout which has hampered their progression in a big way. Although she has grown exponentially and will have more eyes on her, it's imperative she develops under-the-radar, which shouldn't be a problem once the Grand Slam glare fades. It will, eventually.
You can assume she'll feature at the US and Australian Open GS in some capacity, while her shock rise in recent weeks has earned a place in the top 150. At 139 in the world, she can play a few ITF and WTA events – for example San Jose and Cincinnati.
With that in mind, it's important the WTA do not change their rules to suit Coco's rising star. It's counter-productive and their measures for under-18s is there for a reason, whether you believe it outdated or not. She has ample time to test things out and playing against high-echelon players like Halep too soon could prove a double-edged sword: valuable match experience with the best but quickly being thrust into the spotlight, where successive defeats can ruin her confidence.
With that in mind, it makes sense to test her against lower top-100 players and allow her to gain momentum organically, rather than pushing too quickly. That she was able to play the qualifying draw, knock out seeded players and gain match practice under her belt was key before Wimbledon had even started.
She had momentum and buzz, being the youngest qualifier in SW19 history before beating Venus. Who knows what might have happened, if she wasn't already accustomed to those experiences here?
Long-term success is the goal and although her remarkable rise has gained exposure, tennis is volatile at the best of times. Playing more to her rank – wherever that is – is a fairer assessment, where she'll be able to hone her skills and work on weaknesses away from the spotlight on a regular basis.
Her excellent shot defence has proven pivotal in the dizzying rise to date. But if this defeat proved anything, it's that there is plenty she still must learn. Coming unstuck against Halep – who unlike previous opponents – didn't flinch at her best shots, would've been unnerving and frustrated her into making more unforced errors.
Refining her shot selection and match-specific approach in difficult moments will help improve that. She already looks like the real deal and at 15, that's a scary thought. But it's a marathon, not a sprint. Time is firmly on her side and the future is an exciting one in women's tennis.