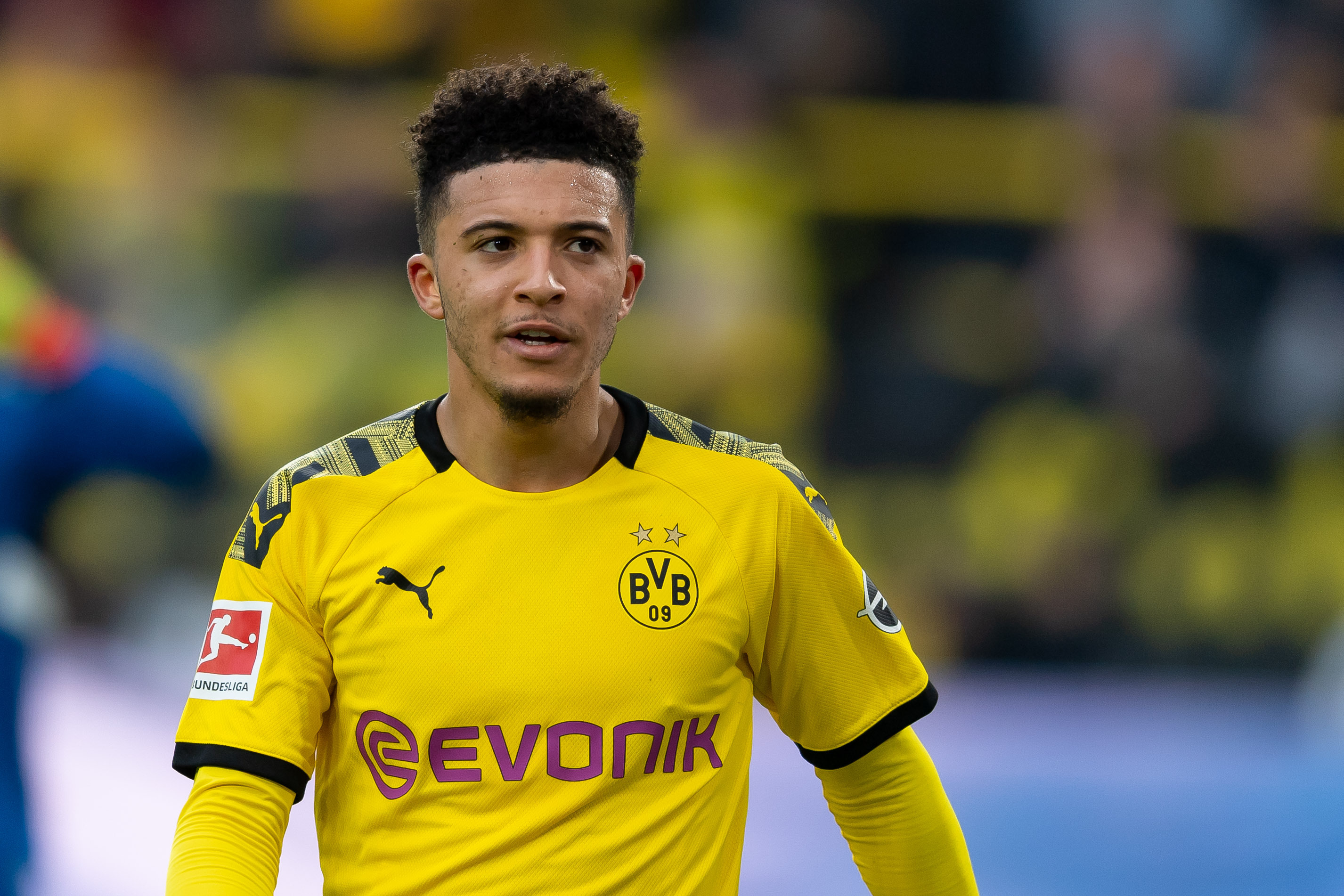 Borussia Dortmund are seemingly resigned to losing wonderkid Jadon Sancho this summer, but have refused to lower their reported €110m (£98m) asking price for the winger, with Manchester United said to have contacted the 20-year-old's agent.
The coronavirus pandemic might have halted sport worldwide, but transfer sagas continue to bubble under the surface during this unpredecented time.
Jadon Sancho's future remains a mystery, though it seems inevitable the highly-rated winger will return to England's top-flight in the coming months.
With 17 goals and 19 assists in 35 appearances across all competitions under Lucien Favre at Dortmund so far this term, he has done his ever-growing reputation no harm at all, despite questions over his concentration and commitment earlier this term.
Naturally given his impressive form, there's speculation aplenty circulating around his future. Jadon, who turned 20 last week, still has two years left on his existing BVB deal.
According to reputable Italian journalist Fabrizio Romano, the Bundesliga side are refusing to lower their asking price for top clubs – regardless of the current pandemic:
As evidenced by the tweet above, United are said to be in contact with Jadon's agent over his interest in a potential move.
Although he didn't explicitly reveal any other sides, there is certainly Premier League elsewhere.
Liverpool have shown concrete interest in his services, as well as boyhood club Chelsea.
However, the hefty asking price is said to be a potential stumbling block in negotiations, as neither are prepared to spend that much unless they sell players in the same position beforehand.
Dortmund CEO Hans-Joachim Watze told German newspaper Bild on Sunday although they'd ideally prefer he stays, they will listen to Sancho's wishes should he want to leave – but not for cheap:
"Even before the coronavirus outbreak, we said that we prefer that Jadon stays with us. At the end of the day however, you always have to respect what the player wants.
I'll clearly say that even the very rich clubs shouldn't believe that they can come here to snap up bargains. We don't have to sell anyone for less than they're worth."