Brooklyn Nets and Houston Rockets are reportedly among the teams interested in Tom Thibodeau's signature as their next head coach – a decision which will not be rushed after the 62-year-old's acrimonious Timberwolves departure last year.
After almost 18 months away from the NBA, Tom Thibodeau is expected to make his return at some stage this year with a number of teams targeting him as their new HC.
He was officially dismissed from his Timberwolves role in the first week of 2019, after a number of contentious decisions made the front office unhappy with the direction he was leading them towards.
After five years in Chicago, he sat out for the 15-16 season after being fired in May of that year. The following April, he joined the Timberwolves and led them to a 31-51 record, marking the first time he'd missed the playoffs in his managerial career.
Despite a 4-1 R1 defeat by Houston in the 17-18 postseason, he didn't have an opportunity to make amends the following campaign – having been dismissed after 40 games (19-21).
What exactly keeps teams interested in his services?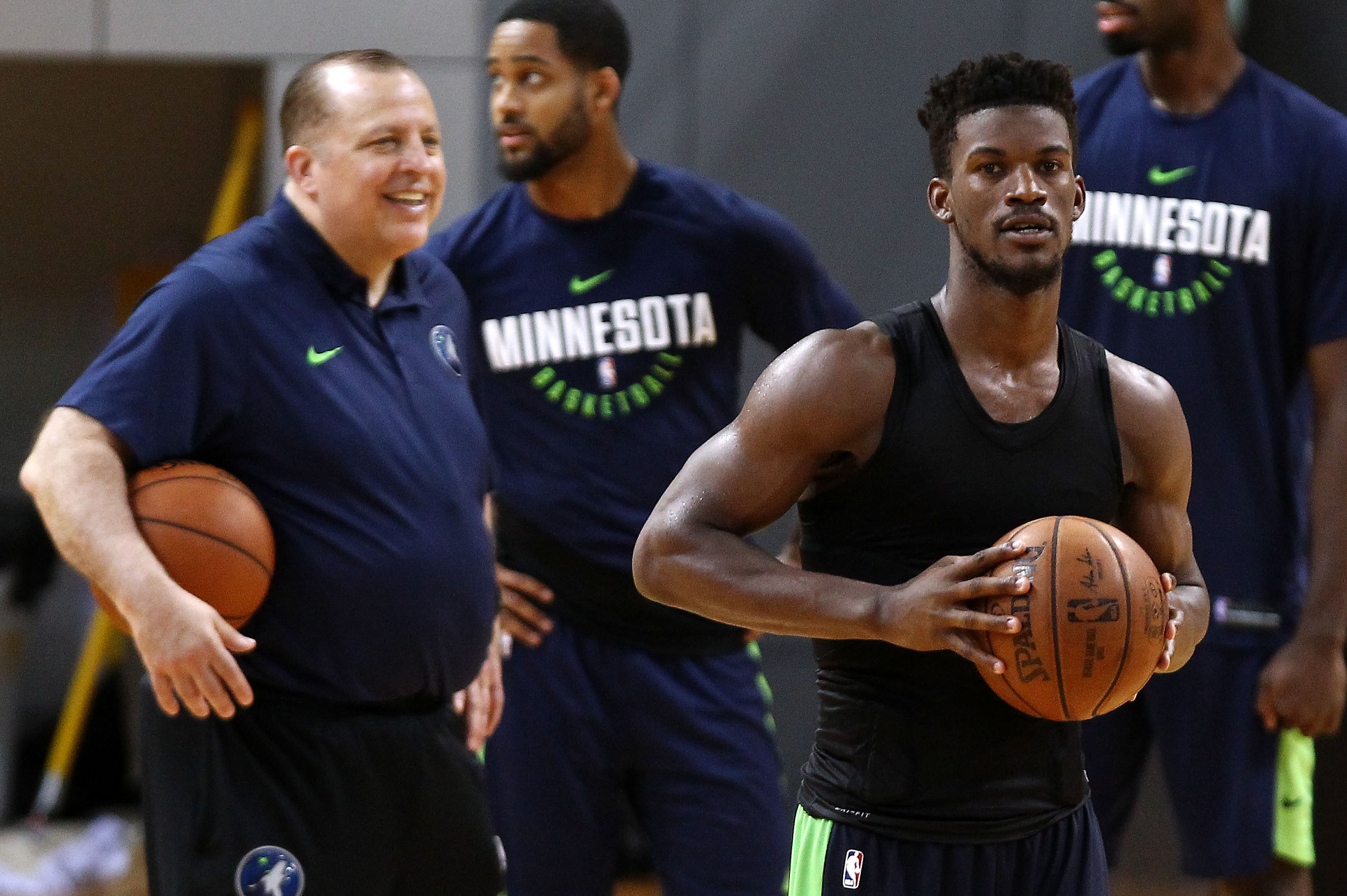 Countless years of experience, player development and respect among the league's top stars – even if his passionate, unapologetic attitude can come off as abrasive at times.
It's the same reason he uses starters for league-high minutes on a nightly basis and adopts a coaching style that can become monotonous for players to listen to:
"Buzz Williams [former coach], who is a lot like Thibs in the sense that they're going to yell at you, they're going to motherf—- you, they're going to say it all, that's how they talk to you.

I think in the league you can't really talk to nobody like that. It's tough to yell at a grown man who potentially is making more money than you. Not saying you shouldn't listen to people, but it's a different level." Jimmy Butler on his style
Andrew Wiggins' development drastically stalled after Thibodeau gave him a max contract, while many of his strategies appeared outdated in a league that continues to rapidly change.
NY Post's Marc Berman yesterday reported that the New York Knicks will 'get first crack' at his services, as both the Rockets (40-24) and Nets (30-34) would be featuring in the postseason if the 2019-20 season is permitted to continue.
He's currently quarantined in Connecticut and reportedly on Knicks president Leon Rose's HC shortlist, someone he's previously worked with.
Houston's Mike D'Antoni is set to be a free agent this summer, having not agreed upon a contract extension with the Rockets – while speculation surrounding the Nets' new head coach has continued since Kenny Atkinson's surprise departure in March.