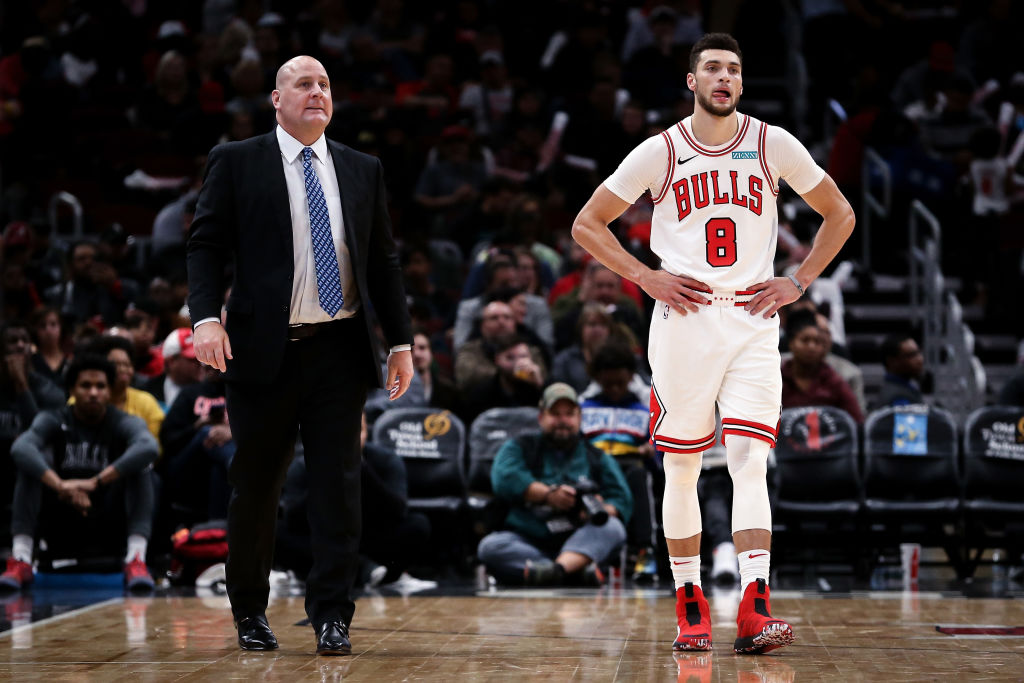 As part of the Chicago Bulls' revamp, their new front office has a big decision to make regarding the future of head coach Jim Boylen: fire him or remain patient with a heavily-criticised boss who has unsolved issues with their star player?

As I reported last month, executive VP of basketball operations Arturas Karnisovas hired 76ers' Marc Eversley as their new GM.
During the new GM's introductory conference call last Friday, they gave the suggestion that they will bide their time patiently before coming to a final decision.
As quoted by the Chicago Sun-Times, Karnisovas said:
"My initial impression of Jim is he cares a great deal about this team and he's as anxious as everyone else to get back in the gym. My first priority was to hire Marc [and other department heads] J.J. Polk and Pat Connelly in order to implement my vision, our vision, to create sustainable program that can be good for a very long time."
He revealed they've had a few Zoom meetings online, but as a result of the COVID-19 pandemic, everyone is limited in what they can and cannot do right now.
"Instead of being in the practice facility in Chicago, we're at home doing video and audio calls like this. So until we get to some level of normalcy – and I don't know what that looks like – we will not be able to fully assess the current situation."
Meanwhile, Eversley said they "owe it to everybody" within their staff to meet face-to-face, where they can evaluate things across practice and play settings:
"I just think it's far too early to make those types of decisions with respect to anybody on the staff until we get to Chicago."
The Athletic's Darnell Mayberry believes Boylen is set to depart, while there isn't much confidence elsewhere in the media:
Raptors assistant Adrian Griffin and 76ers assistant Ime Udoka have been mentioned as potential candidates, while being former players who aren't long retired is seen as a positive – given their ability to relate to current players.
Although Boylen himself remains confident he'll remain in the job, only time will tell.
Boylen's tension with LaVine a concern
His treatment of shooting guard Zach LaVine – the team's best player – was called into question this season, after benching him during a loss by the Miami Heat in November.
LaVine, who averaged career-highs in points (25.5), rebounds (4.8) and steals (1.5) alongside 4.2 assists per game in 60 matches before the sport's suspension in March, was asked about whether Boylen trusts him and said:
"I feel I earned that trust, but I guess he [Boylen] feels differently. Other players around the league – and everybody's situation isn't the same – I feel other players have that trust. I guess we haven't got there."
On whether he still trusts him:
"I'm trying my best, I'll say that. I'm playing my minutes and trying to do the best I can do. It's tough, especially when you're in a rut – if he doesn't trust me, it's hard to trust someone who doesn't trust you."
It's understandable the front office are taking this stance with Boylen, but with a 39-84 (31.7%) record and their desire to quickly build back up the Eastern Conference, the odds are certainly stacked against him.