Chelsea-bound striker Timo Werner has explained his choice to join the Blues in a £47.5m move next month, having become RB Leipzig's all-time top goalscorer with a brace against Augsburg during his final Bundesliga appearance last weekend.
Werner, 24, surprised many with his decision to join Frank Lampard's Chelsea – though his dream to play Premier League football became public knowledge in recent seasons.
Both Manchester clubs were heavily interested, while new league champions Liverpool appeared frontrunners for the Germany international's signature.
READ: Chelsea set to activate Werner's release clause, close to signing him
However, he opted for another of the trio's top-flight rivals in Chelsea: who have struggled for consistent results despite encouraging flashes under Lampard this term.
One of the key reasons behind joining them, relates to how much effort they made to secure his signature with interest across Europe in his services.
During an interview with Kicker, he was quoted as saying:
"Not only did Chelsea make an exciting offer, but they gave me the best feeling and made a huge effort to get me. They called me a lot and tried really hard to convince me to come.

"In every conversation, I felt that they really wanted me, and I had the feeling that this was the right step. Since I decided to do this a few weeks ago, I haven't regretted it at all."
He departs Germany after his best-ever scoring season, with 34 goals and 13 assists in 45 appearances across all competitions.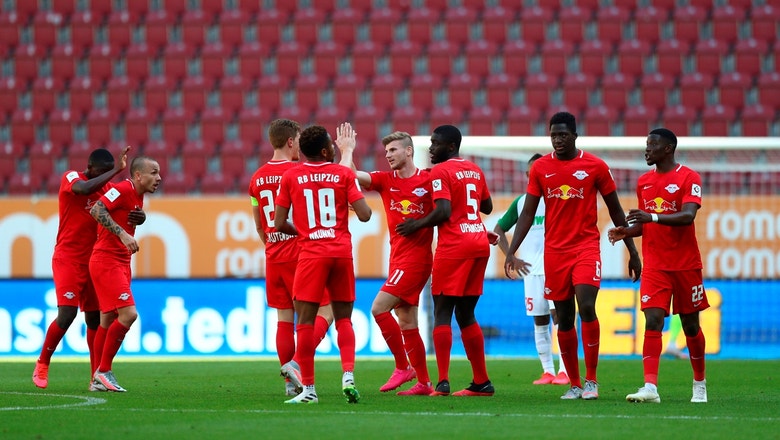 Only a record-breaking campaign by Bayern's Robert Lewandowski (34 goals) stopped him from winning the Bundesliga top scorer accolade with 28 strikes this term too.
He continued, saying: "For me, it just felt right to make the switch now. You always say that you should leave when things are at their best – maybe that's quite fitting in this case.
I've scored more goals and made more assists than ever before, and, at times, we have played better football as a team that ever before. This season is hard to top.
"It was time to seize the momentum and go to one of the biggest clubs in the world. I want to become a figure that people trust and rely on, just like I've been in Leipzig."
Timing of move prompted criticism, leaving during promising UCL run
His words come after his agent Karlheinz Förster responded to widespread criticism over the timing of Werner's decision – three months after Leipzig qualified for the Champions League quarter-finals by knocking out Tottenham in style before lockdown.
Former Germany international Stefan Effenberg was among the critics, who questioned the logic of him moving midway through Leipzig's promising Champions League run.
In his column for Sport1, he said: "I don't understand why [Werner] has chosen to miss the rest of the UCL campaign to join Chelsea – we're talking about a Champions League quarter-final. You don't just throw such an opportunity away.
Not only is he missing out on a great opportunity, to a certain extent he's also letting down his teammates, with whom he has achieved this."
However, Förster defended Werner's decision and said joining Chelsea on July 1 – making him ineligible to play for Leipzig afterwards – was simply part of the agreement.
"What annoys me is that Timo is now put in a corner and portrayed as a bad sportsman, who lets his teammates down – I have disagree with that quite clearly.
All involved parties – and not just Timo – decided that he will move to Chelsea on July 1 and not in mid, or late, August."
Central midfielder and current teammate Kevin Kampl said Werner deserves to take the next step in his career, when discussing the marksman's future earlier this month.
Timo has since said he promises to "keep his fingers crossed" when Leipzig do return to UCL action, while revealing hopes to personally show support from Lisbon in August.