A round-up of the latest NBA news as player concerns intensify surrounding the Disney bubble, while some have dropped out with teams announcing more positive coronavirus tests. Questions are being asked before the league resumes on July 30.
Update: Tyler Johnson joins Brooklyn Nets, despite Rockets interest
In my most recent update, I discussed Tyler Johnson's future.
The previously free-agent guard, who made 31 appearances with the Phoenix Suns this season, had been linked with a possible move to join Houston this summer.
Johnson made just three starts in 2019-20 with the Suns, averaging 5.7 points and 1.6 assists in 16.6 MPG (31 games played) – the lowest of his six-year career to date.
Four days after I wrote that piece though, the 28-year-old agreed terms to join Eastern Conference side Brooklyn Nets.
They have pursued him previously, signing him to a $50m offer sheet four years ago before it was matched by the Miami Heat.
Somewhat unsurprisingly, his addition has been praised by their supporters and media outlets, who felt it was a long time coming.
Per their official release, it's unclear how long his existing deal will run until but he'll presumably feature in Orlando later this month.
Speaking of…
Nets influential duo test positive for coronavirus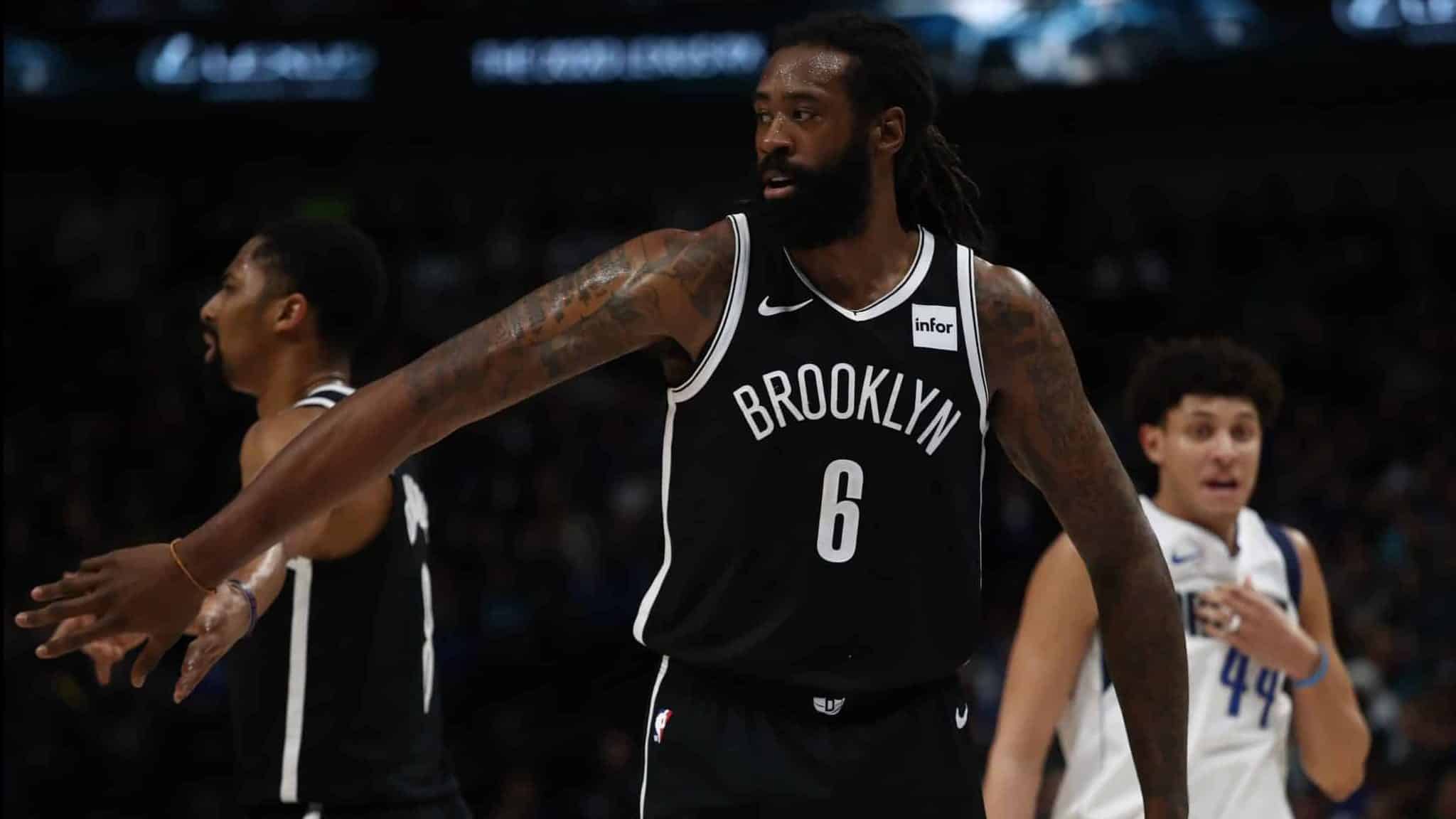 Nets center DeAndre Jordan tweeted earlier this week to reveal he has tested positive for coronavirus and will miss out.
Jordan played 56 games this term: averaging 8.3 points, ten rebounds and 1.9 assists per game in 22 MPG – the lowest mins since his second NBA season (LA Clippers, 2009-10).
This update came just a few hours after the Nets' best player this year – Spencer Dinwiddie – told The Athletic's Shams Charania that he too had tested positive.
Dinwiddie has averaged 20.6 points, 6.8 assists and 3.5 rebounds so far this term, helping Brooklyn to seventh before the campaign resumes in Orlando.
However, he cleared the air and admitted he's still unsure whether he'll commit to being in the bubble environment at the end of the month.
Denver Nuggets close training facility after several positive tests
Denver have made the decision to close their training facilities until this weekend at the earliest, after several players and staff tested COVID-19 positive.
All-Star center Nikola Jokic, is still in Serbia and said to be recovering well after testing positive himself last week.
Their head coach Michael Malone had this to say on a Zoom call with reporters earlier today:
"Nikola feels great – we are working on getting him back here. Next Tuesday we depart for Orlando; the hope and expectation is that Jokic will be with us on that plane.
From everything that I have heard and talked to him, he feels great, fine and is excited to get back."
On their decision to close the facility:
"We felt it was the right thing to do. Today was supposed to be the first day of Phase 3 where all our players were required to be back in the gym and we are allowed to work with them albeit just 1-on-0.
We have put the safety of our team ahead of this Phase 3. There is a chance we can open the gym up before we leave, depending upon results in the coming days.
I am not going to get into who tested but we had multiple people in our travel party test positive."
Pelicans executive VP Griffin confirms three positive tests
In the Western Conference meanwhile, playoff hopefuls New Orleans have recorded some positive coronavirus tests of their own.
Naturally, player confidentiality has been maintained.
However, these recent COVID-19 positive tests raise further doubts over whether the season will eventually be cancelled, should the virus spread in the bubble with hundreds of players and staff all packed in the same environment.
Other player signings as JR Smith returns
JR Smith, who hasn't played since an 11-game stint with the struggling Cleveland Cavaliers in 2018-19, is joining the Los Angeles Lakers.
Avery Bradley's decision to opt out of the league's proposed restart presented an opportunity for the 34-year-old guard.
Although many have been quick to ridicule the deal after his underwhelming displays in recent years, there is upside.
His postseason experience could prove handy as a low-risk, high-reward addition alongside former teammate LeBron James.
Jordan Bell, who has bounced around from Golden State to Minnesota and more recently Memphis, is joining Cleveland on a two-year deal.