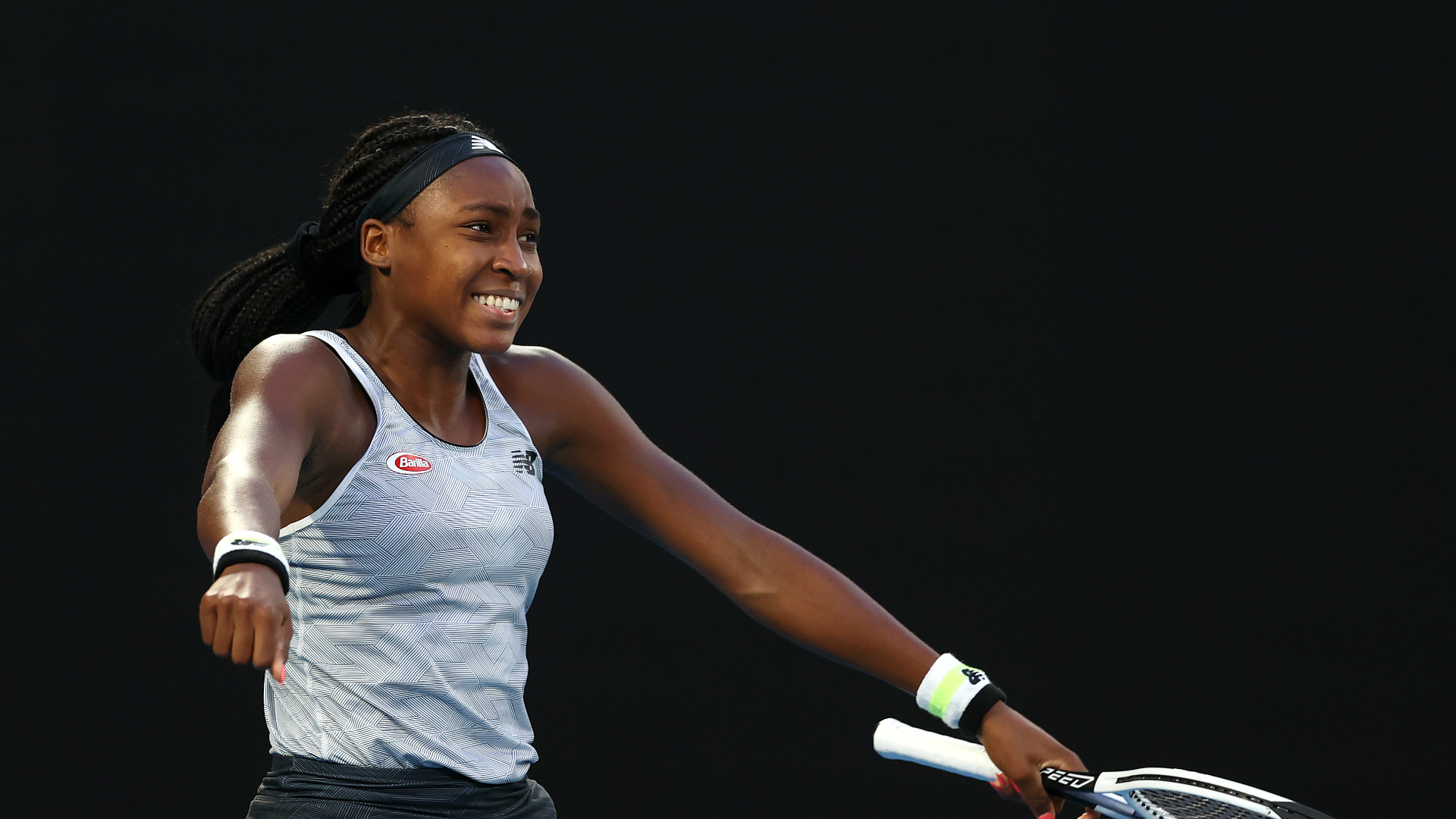 The teenage prodigy, world no.52, said she's ready to return to action and travel for events soon. This update comes after pundits lavished praise on her, saying she's capable of surpassing Serena Williams as the greatest ever tennis player.
Cori "Coco" Gauff, who turned 16 in mid-March, revealed she's prepared to return to competitive tennis soon – while comparing events without fans to the junior circuit.
She impressed during her last outing, reaching the last-16 of this year's Australian Open, where she lost in three sets (6-7, 6-3, 6-0) against eventual winner Sofia Kenin.
In a feature with BBC Sport, the American teenager discussed the next steps as tennis gradually takes steps to return to normality after COVID-19 suspended play in March.
On playing this summer's US Open without fans, she admitted it'll be easier for her from a personal perspective compared with many stars who have already voiced concerns.
"It will be easier for me to address. I've only been on tour a year so I will just go back to my junior years when we didn't have much of a crowd – when there's only your parents at the tournament, I'll just go back to my – I guess – my home.

"I'm ready to get back on court and travel again – I like travelling more than staying home." 
Gauff (16y, 3m) is the youngest in the top 100 world rankings and has a career-high ranking of no.49 in singles, as well as no.42 in doubles with compatriot Caty McNally.
She won her first WTA singles title in last year's Linz Open while still 15, making her the youngest title-holder on the WTA Tour since 2004.
She's also struck up a deadly partnership with the aforementioned McNally, as they've won two WTA doubles titles to date.
Lavish praise for a promising teenager with potential to fulfill
Having lost to her in two Grand Slams in the space of seven months, seven-time Grand Slam winner Venus Williams declared "the sky is the limit" for her compatriot.
READ: Wimbledon 2019 – Wonderkid Gauff beats Venus Williams in straight-sets
Meanwhile, former Wimbledon champion John McEnroe last year said he'd be "absolutely shocked" if she was not world no.1 by the time she is 20 – the spring of 2024.
Sue Barker, who won the 1976 French Open and is currently a BBC television presented, recently claimed that Serena Williams – still targeting a 24th Grand Slam of her career – could be surpassed by Gauff before her career finishes.
Although Barker believes Serena is the best female tennis player ever, Coco has all the strengths – and time on her side – to help surpass Williams' greatness in future.
"She has the ability to be the greatest player ever, even better than Serena and I never thought I'd say that. Serena is without question the best so far.
"Coco has all the attributes: physically, mentally, has the game, going to be a superstar, so engaging and has absolutely everything.
"If she can start winning Grand Slams by 18 then who knows how many she could win. We're seeing Serena desperately trying to equal Margaret Court's record [of 24 Grand Slam titles] –  Coco could outdo that and I never thought that would happen."
Quotes' source: BBC Sport