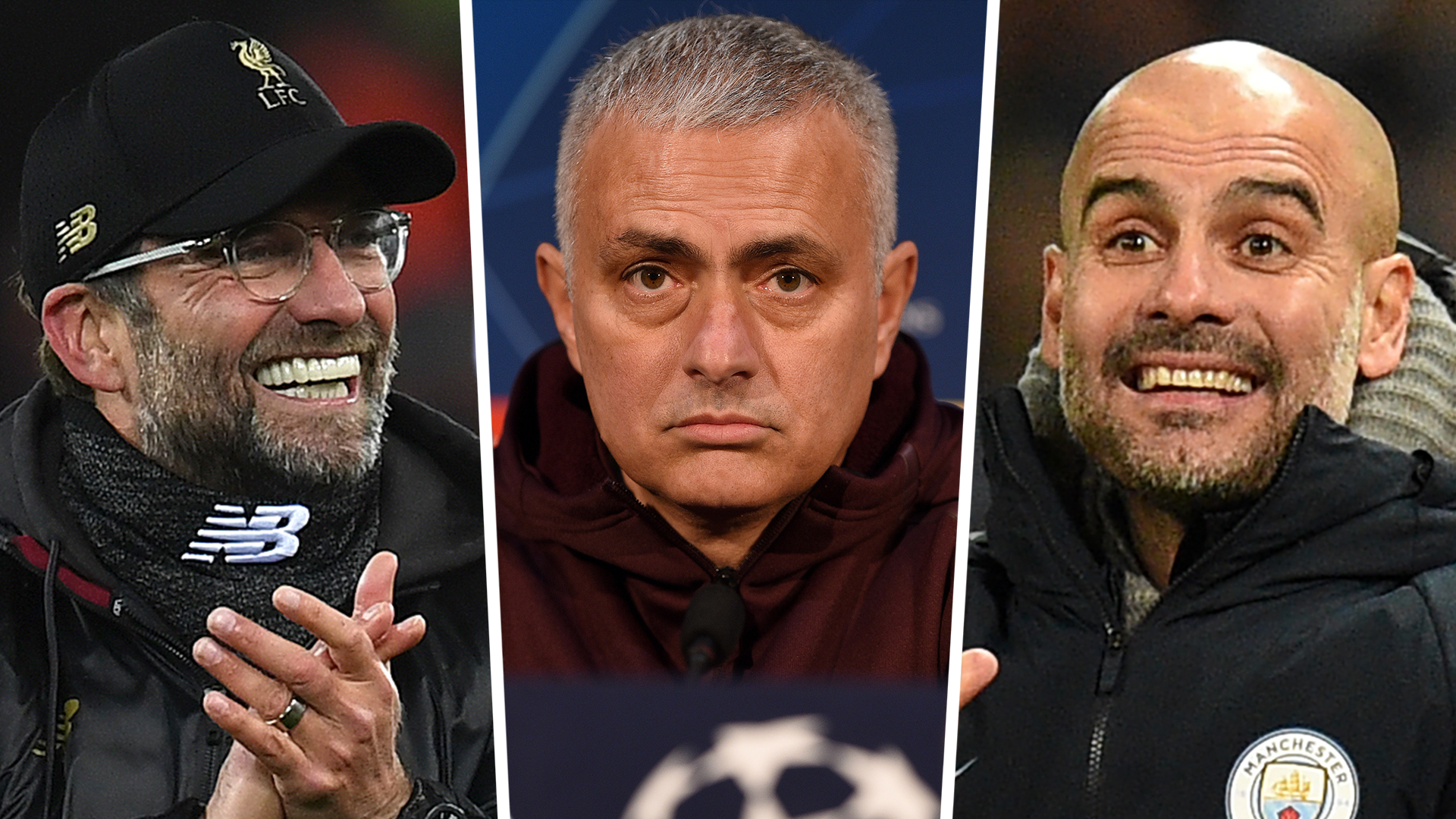 Liverpool boss Jurgen Klopp described it as a bad day for football, while Tottenham manager Jose Mourinho also questioned the logic behind City's Champions League verdict – as Citizens head coach Pep Guardiola is demanding an apology from their domestic rivals.
As I reported yesterday, Manchester City have avoided a two-year Champions League ban – much to the discontent and dismay of rival clubs.
Financial Fair Play and its effectiveness has been criticised, while the final verdict has prompted ridicule across the world. Many believe a small slap on the wrist – in this case a £9m fine – isn't sufficient punishment for breaching the rules.
Klopp has his say, reveals City's UCL inclusion levels league balance
When questioned about the subject during his pre-match press conference ahead of Arsenal-Liverpool tomorrow evening, Klopp said the news provides balance from a competitive standpoint in England's top-flight, though the verdict wasn't right.
"From a personal point of view, I'm happy they can [compete in Europe next season]. When I think about the league, [if] they have 10-12 games less to rest players, I don't see any chance for any [other title-chasing] teams."

"I don't wish anybody bad but I don't think yesterday was a good day for football to be honest. FFP is a good idea: there to protect teams, competitions, that was the idea in the start that nobody overspends, stuff like this, clubs have to make sure the money they want to spend is based on the right sources."
Mourinho confused why City still received fine if not guilty
Mourinho meanwhile, didn't mince his words. The Spurs head coach doesn't understand why they were still fined, if they were not found guilty.
As quoted by the Mirror, he said: "It's a disgraceful decision. If City are not guilty of it, to be punished by some million is a disgrace. If you're not guilty, you're not punished – in the other way, you should be banned.
"If you're not guilty then you shouldn't have a fine, not even a pound. I know that money is quite easy for them but it's just a principle. Why are you paying £8-9m if you are not?
Guardiola believes presence at top table makes rivals uncomfortable
Unsurprisingly, Guardiola was happy and felt vindicated after Monday's verdict was made official.
During his first press conference since, the Catalan called for an apology to be made by UEFA while stressing it's uncomfortable for their rivals to see City alongside them.
As quoted by the Liverpool Echo, he said: "We should be apologised to because if we did something wrong, we will accept the decision from UEFA because we did wrong.
"We don't expect Liverpool, Tottenham, Arsenal, Chelsea or Wolves to defend us but we have the right to defend ourselves when we believe what we have done is correct and three independent judges said this. Today is a good day, yesterday was a good day for football because we play by the same rules as all the European clubs.
"If we had broken FFP, we would have been banned but we have to defend ourselves because we were right. People said we were cheating, lying and the presumption of innocence was not there. When we were proved right, we were incredibly happy because we can defend what we have done on the pitch."
What's next for City this summer? Which players are they linked with?
City, who won the Carabao Cup on March 1, can still win two more pieces of silverware this summer – despite their underwhelming Premier League title defence this term.
They host La Liga leaders Real Madrid in the rescheduled second-leg of their Champions League last-16 tie on August 7, after the conclusion of their domestic campaigns.
This weekend, they can book their place in a second successive FA Cup Final with a victory over Arsenal at Wembley: managed by Guardiola's former assistant Mikel Arteta.
They've been heavily linked with a significant summer splash with plenty of money to be invested in fresh new talent, as a result of Monday's successful appeal.
After Leroy Sane's departure earlier this month, they are targeting Inter's highly-coveted Lautaro Martinez and Valencia forward Ferran Torres to bolster their attacking riches.
In addition, speculation over big-money moves for Napoli's Kalidou Koulibaly and Bayern's versatile defender David Alaba have also resurfaced.
Opening picture source: Goal