Nearly a year after his split decision loss to Manny Pacquiao, middleweight Keith Thurman (29-1) is eager to return – issuing a challenge for Kell Brook (39-2) as the 31-year-old former champion targets making history abroad before his professional days are over.
This weekend marks a year since Thurman lost his WBA welterweight title against the legendary, evergreen figure of Pacquiao.
The defeat marked his first professional defeat, and was only the second time he'd been knocked down during a fight in his career to date.
Pacquiao, love him or hate him, had long established himself as a legendary boxer before opposition like Thurman came onto the scene.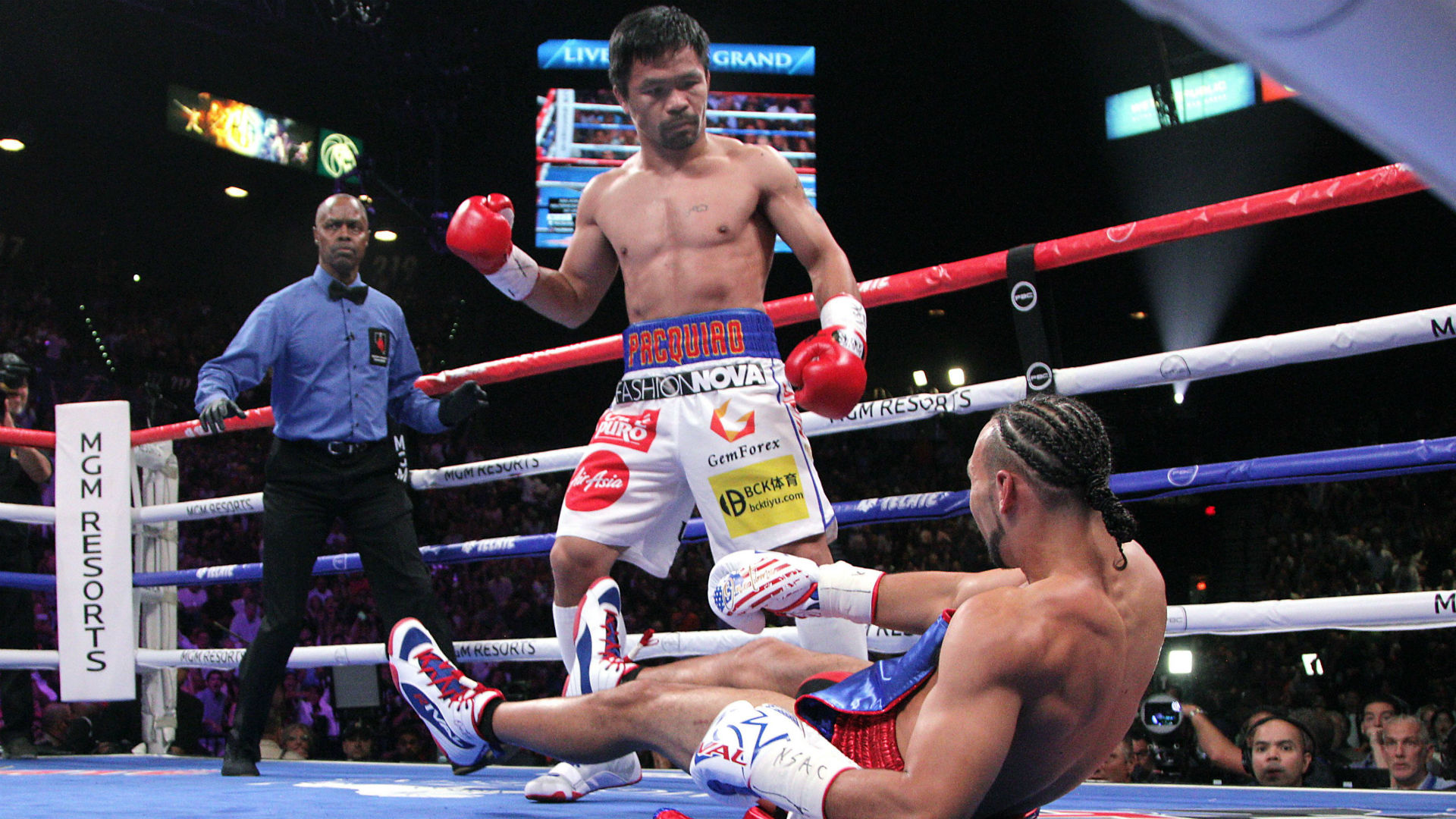 This victory made him the oldest welterweight world champion in history at age 40 and he's the only boxer in the sport to win 12 major titles in eight different weight divisions.
Remarkable is an understatement. Many have suggested an intriguing battle against Terence Crawford could be next, or a Floyd Mayweather rematch.
Why does Kell Brook make sense for Thurman, as he plots return?
Thurman needs a few wins back under his belt before he can claim to be in title contention once more, which is why a bout against Brook makes sense on paper.
As quoted by BoxingScene (via PepTalkUK), he encouraged an offer from the Brit, saying:
"Kell is a great rival, and he's done a lot of great things in the welterweight division. Send me the pounds, mate… I'm all about contracts and opportunities."

"[Brook is] not that active right now – I don't know where his name stands now. But personally, there was a time and a place where I would have loved to take that fight. If there's a real opportunity, show it to me baby."
Thurman underwent surgery on his left hand shortly after last summer's defeat and although he's been outspoken about challenging the likes of Errol Spence Jr, he knows that he'll have to fight lesser opposition before he can command those chances again.
Brook, who lost his IBF title after a valiant effort against Spence Jr three years ago, represents an opportunity for Thurman to exercise his aspirations abroad.
READ: Back in February, Kell Brook returns after absence – R7 KO of Mark DeLuca
"It's always been a dream of mine to fight overseas like a lot of greats, [Muhammad] Ali and [others] throughout history. I would love to fight overseas or maybe even do an overseas tour before my career is done."
Pictures source: BoxingScene, sportingnews.com