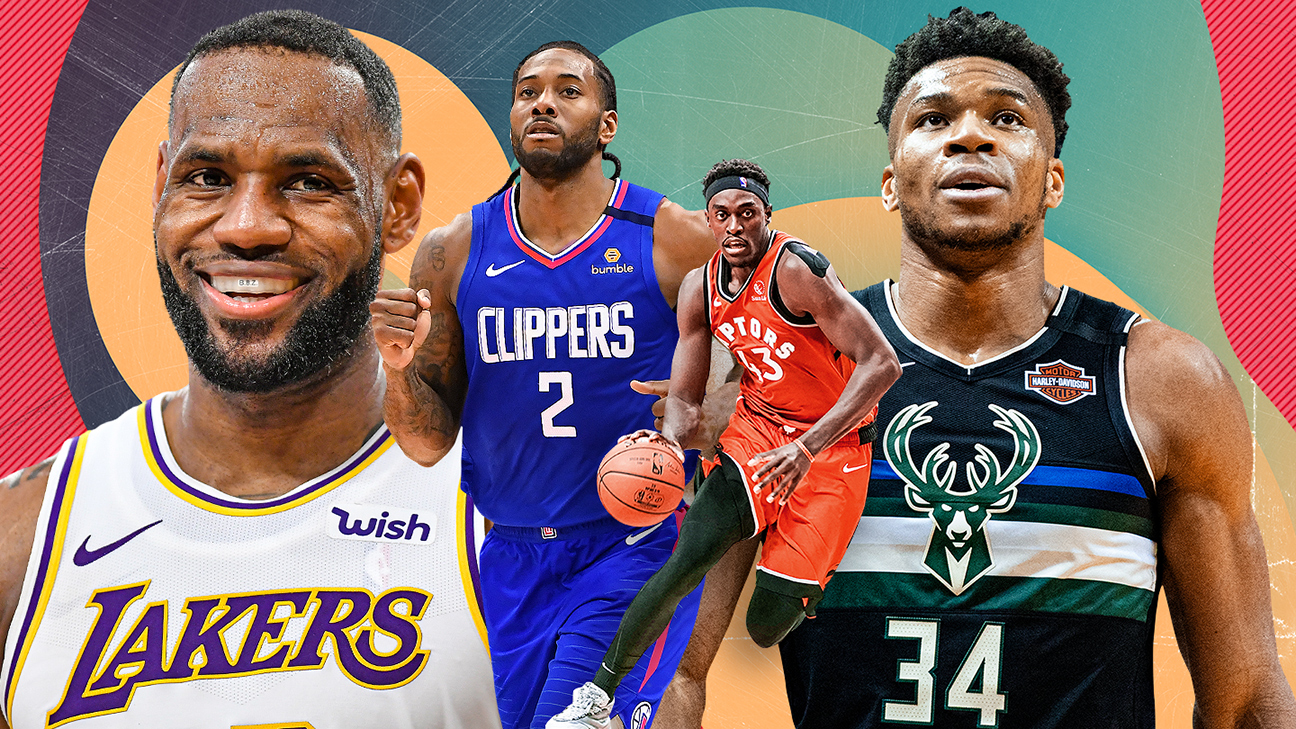 As the 2019-20 NBA season finally resumes later tonight, I spoke to LA Clippers expert Jack Brown for his thoughts and revised award winners as multiple storylines and burning questions remain unanswered as the regular season returns: before the eagerly-anticipated post-season gets underway on August 17. 
If you didn't know by now, Jack has featured on here a few times. I thought what better way to preview the NBA returning than to speaking with him again, as plenty has gone on since we last spoke.
Missed it? Read our latest discussion here with topics galore, from early March
Initials – MO (Mosope), JB (Jack)
Regular season award winners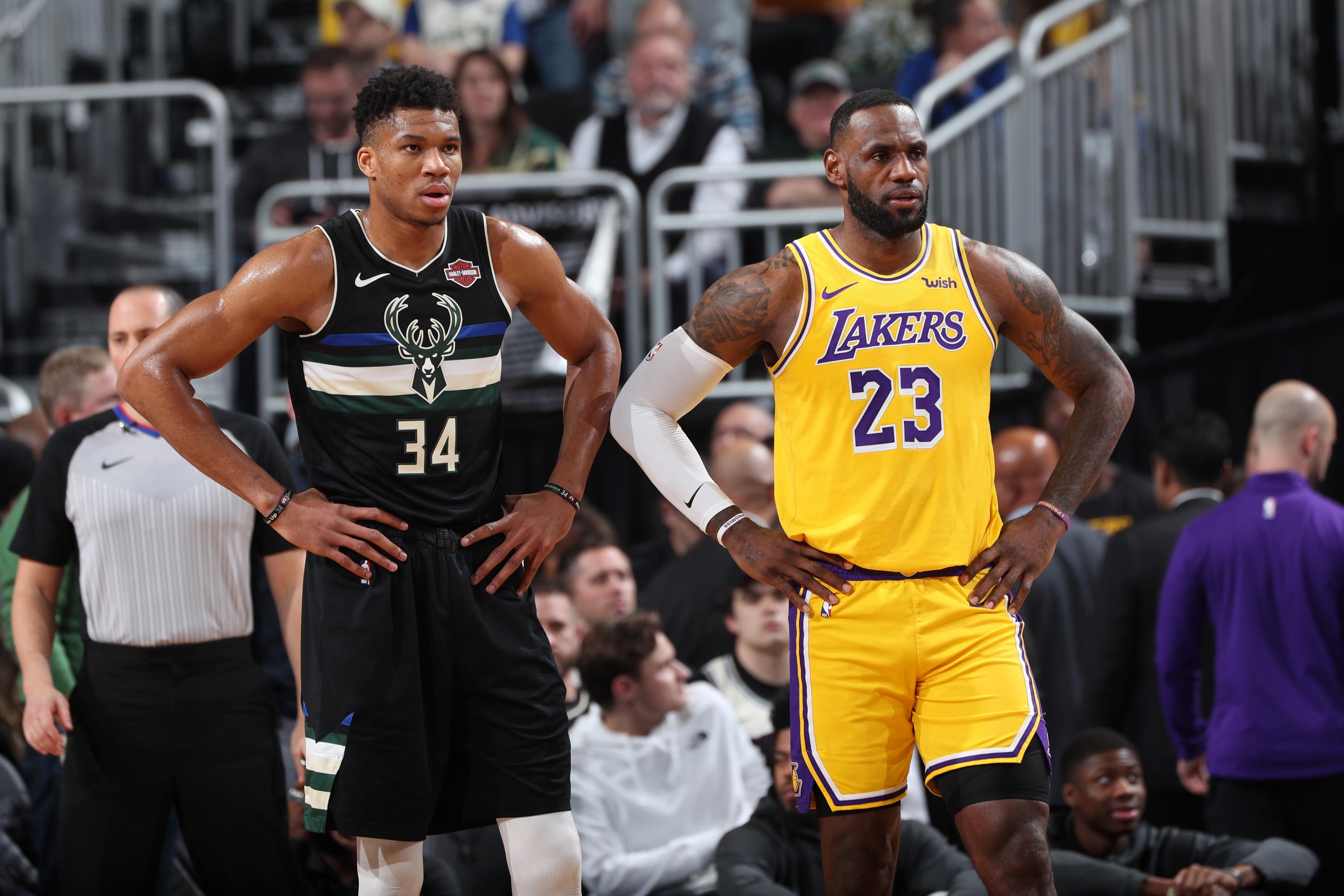 Mosope: So, let's start with regular season awards. Almost all of them are debatable, as multiple players have a strong case for contention across various categories. Go!
Jack: I know you're going for Giannis Antetokoumpo but LeBron James is my MVP this year.
He's topped a tough Western Conference by five games, averaging a career-high in assists per game (10.6) despite this year being the least minutes he's played in his career (34.9).
It's a remarkable feat when you consider he's 35 and playing like this! They are playing well as a team with good chemistry, beating top teams across both conferences too.
Giannis or James? Budenholzer, Vogel dispute which star should win 19-20 MVP
MO: Fair enough, I can understand the case for LeBron. Rookie of the Year has to be Ja right?
JB: Without a doubt. He brought a team that no-one gave a chance to an eight seed… in the tougher West! He's got everything: playmaking, ridiculous handles, creativity and is an under-rated defender too.
MO: Sorry, Zion! Coach of the Year? Back in December you said Erik Spoelstra (Miami) — then Billy Donovan (OKC) earlier this year, sticking with him or no?
JB: Nah. The Bucks' Mike Budenholzer because, even with one (true) All-Star, Milwaukee are on-course for one of the best seasons in NBA history and have the highest point differential to boot.
He's built a regular season monster as well as an importantly identity there – the question relates to crunch time in the playoffs.
MO: Fair enough, and that last part is a valid point too. Most Improved Player?
JB: I'll say Brandon Ingram (Pelicans). He was doubted and overshadowed by other players yet came back, showed people wrong and importantly improved his game too.
Averaging 25 and earning an All-Star appearance is no small feat, even if he didn't play as much as he would have liked through injury that weekend. His three-point shot is also more consistent, which was a genuine criticism of his skillset in previous years.
MO: Ingram has improved, but is still a bit too streaky for me. I'd be sticking with Miami Heat's Bam Adebayo, if I had a real vote. Just compare his first two seasons to this one, he too got an All-Star selection – albeit in the East – thoroughly deserved though, by the way.
JB: As for 6MOTY, I'm sticking with Dennis Schroder (OKC). He's been a huge difference on the league's biggest surprise team this season.
Has a much improved jump shot from previous years, while attacking the hole relentlessly and leaving defenders in his wake. Has also delivered multiple clutch plays this year too!
MO: Fair, he's always shown potential to make big strides from his time in Atlanta and it's refreshing to see him become a more dependable performer on a playoff contender.
JB: Also, you forgot about DPOY. Ben Simmons (76ers) is mine – the league's most versatile defender.
He can literally guard one-through-five at an elite level, averages an absurd amount of steals (2.1) and is single-handledly impacting games defensively.
He's been put onto the likes of Paul George, LeBron and done a great job on them, causing them to give up the ball or fire up contested shots.
MO: Understandable, but there's a reason why I forgot about Defensive Player of the Year… it's been Rudy Gobert's two seasons running and many have overlooked his abilities because… well, we'll get onto that later.
How about your Game of the Year? I'll go with the double overtime Clippers-Celtics encounter, that was memorable and crazy for multiple reasons.
JB: I agree, but I'm gonna cheat and say the All-Star Game – that was the most fun, innovative format! Creating super competitive scenarios, while honouring the great Kobe Bryant in the best way possible throughout the weekend. He would've loved it.
Celtics-Clippers, Tatum showed he's a superstar and the game was just played at a really high level with both teams breaking down one another's defensive strategies at will.
MO: I'll let you off with the All-Star game, but what about your disappointment of the year? Can be a player or specific team…
JB: I've got to go with the Portland Trail Blazers. Having made the Conference Finals, they have completely done a 180 and find themselves eight games under 500.
Damian Lillard has been amazing, yet they are still struggling – poor defence and CJ McCollum, their second star, has been fairly inconsistent throughout.
Rewind: Lillard won't play, if Blazers don't have 'true opportunity' to make playoffs 
MO: Ouch. More on them and the battle in the West later on.
Burning questions that need answering in Orlando
MO: LeBron, Kawhi or other… who's King of the West?
JB: For now, it's LeBron. But it will be Kawhi in three months' time.
MO: Which team do you think is most likely to fall out across both conferences?
JB: I'll say Memphis Grizzlies. It'll stay the same in the East – no team moving up or down. Wizards are without Bradley Beal and Davis Bertans so won't catch the Brooklyn Nets.
MO: Will Zion-Ingram propel the Pelicans into next month's postseason?
JB: They may have the easiest fixture schedule left across all 22 teams but I still think they'll miss out because of the Portland Trail Blazers.
MO: Which team in the East is most likely to challenge Giannis and the Bucks?
JB: Boston Celtics. Brad Stevens is a mastermind coach, Tatum – as I mentioned earlier – is a superstar.
With that and Kemba Walker being a direct improvement on Eric Bledsoe, I could see it happening.
MO: Tell me a team, regardless of their current position, you think could fly under the radar and surprise people in the bubble?
JB: I'd say the Oklahoma City Thunder, for sure. They will beat Denver in the first round, should they match up against one another.
MO: In your mind, how does Damian Lillard's unprecented season end? In heartbreak or a valiant effort?
JB: Both for me. He's got the Mamba Mentality. Even if he makes the playoffs, he'll be disappointed with a low seed and should be after how he's played this year.
Players with a point to prove here, for different reasons
MO: In each conference, which three players do you think have the most to prove here?
JB: Wow, that's a good question. Here goes…
Paul George: He needs to show he can perform on the biggest stage
Russell Westbrook and James Harden: Being in Houston together, they count as one. A dynamic duo who are also both heavily scrutinised, seen as regular season players but usually struggle in the playoffs.
LeBron: His whole career, he's been told he's only dominated because he's been playing in the "weaker East", so definitely will want to disprove that stigma especially at 35!
Giannis: After being reverse swept in last year's East Finals, he's got a lot to prove and wants to show why he's the MVP too.
Pascal Siakam: Although he was great, was swept under the carpet because Kawhi was the Raptors' standout performer last season. He's got a big contract now but can he lead Toronto?
Simmons: He needs to show he's the real deal! As well as that if anyone should be traded, it's Joel Embiid and not himself. He needs to run the show and keep the DPOTY mindset once the playoffs begin, space gets tighter.
Harsh words for Gobert as Jazz could be in for long summer
MO: Last one. What do you think about the tension with the Utah Jazz? Gobert has been rightly criticised for his conduct leading up to the positive COVID-19 test in March, a rift grew between himself and teammates – but there was problems before this too.
Obviously they're being cordial and working for the team now, should people be concerned this is purely a facade for reporters' benefit?
JB: Honestly, it's pretty poor. I think it will be super awkward at times but my problem, whether the chemistry is rubbish or not, Gobert is one of the league's worst big men on the offensive end.
He's got no moves and no range. I genuinely believe they lost trust in him before this but having endangered his teammates the way he did, the Jazz won't reach their potential this season and it could lead to a trade for Rudy.
It doesn't matter if he got it first. He purposely touched mics and made jokes about it, then gave it to All-Star teammate Donovan Mitchell. Careless and almost unforgivable.
MO: What do you think happens after this season? Are they forced into a trade for one or both of them?
JB: Trade one. They won't want to lose their star man but Mitchell deserves the option as the innocent party.
MO: For argument's sake, where do you think he'd most likely go?
JB: Somewhere like the Chicago Bulls or a struggling team searching for anything to ignite an offensive spark.
---
A big thanks again to Jack (@Logic2712) for his time with this piece! If you've got this far down, I'll be looking to do more Q&A-type NBA articles like this one with other experts too. If you liked this and want to contribute in future, don't hesitate to contact me.
Jack has featured in my work before and we'll likely discuss topics again as things progress in the bubble. Be sure to stay tuned for more!
Opening image source: ESPN