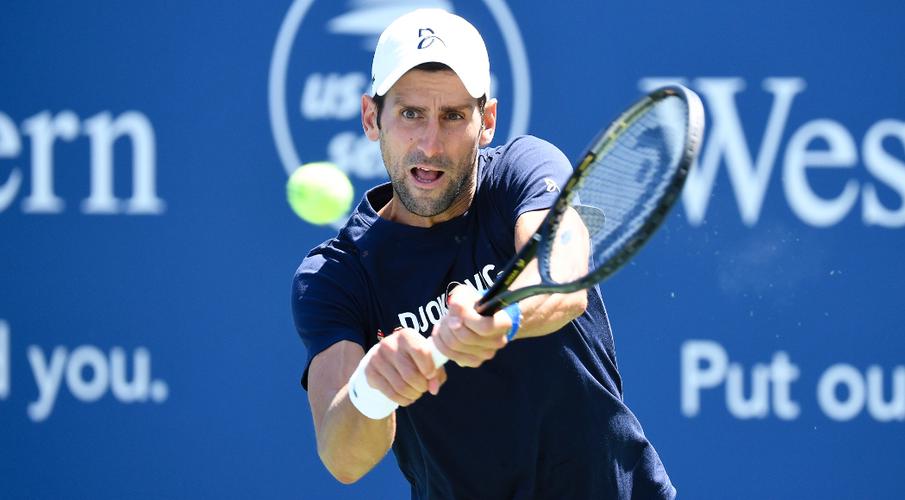 World number one Novak Djokovic told the New York Times this week that he 'felt responsible' as a top player to participate at Flushing Meadows – which begins on August 31 from New York. Amid coronavirus concerns, multiple top players have decided not to feature in the year's second Grand Slam after a five-month hiatus.
Djokovic, who was a perfect 18-0 in 2020 before the COVID-19 shutdown suspended sport worldwide in mid-March, revealed he'd be playing at the US Open last week.
The 33-year-old, victorious at Melbourne Park in January to clinch his 17th Grand Slam title, said he was pleased that ATP events were finally returning.
That was despite initial scepticism about how tournament officials would go about doing so with rapidly-changing conditions across the world.
Interestingly, many critics have said this break in play – almost a six-month hiatus – would benefit the more experienced players including Djokovic, long-term.
READ: Mats Wilander – Tennis suspension will affect young players more than Big 3
As quoted by Eurosport, he said: "We are very glad it's happening, of course, and it is very important we provide opportunities, jobs and [chances] for players to compete. At the end of the day, this is what we do.
"As tennis professionals we love the sport; we are passionate about it: miss competing, travelling and at the end of the day, miss being on tour. So this is very positive news."
The competition's reigning champions Rafael Nadal and Bianca Andreescu are among those who have pulled out because of health and travel worries.
As I reported last month, Roger Federer is sidelined until the start of 2021 at the earliest after successful knee surgery this summer.
Nadal withdrew earlier this month, saying he believed the COVID-19 pandemic was "not under control", while Djokovic revealed that he was very close to not coming altogether.
"There were a lot of uncertainties and there still are, yeah, a lot of things that are not clear. I want to play, that's why I'm here. I am personally not afraid of being in a risky, dangerous health situation for myself.
I'm cautious of course, have to be responsible and respect the regulations but things are unpredictable – anything can happen on or off the court."
Also read: USTA planning to start US Open on August 31, despite health concerns
On being the only one from the Big Three featuring in Grand Slam competition – US Open and Roland Garros – over the next few weeks, he was honest about his motivations here but also feels it's disrespectful to assume he's simply guaranteed success too.
"I cannot say it's the main reason why I'm here, but it's one of the reasons. First of all, I have to think about myself, my health and fitness, whether my team is OK to be here.

Once that was checked, then I of course also felt responsible as a top player to be here. It's important for our sport to keep going." 
Quotes' source: BBC Sport and New York Times, unless stated