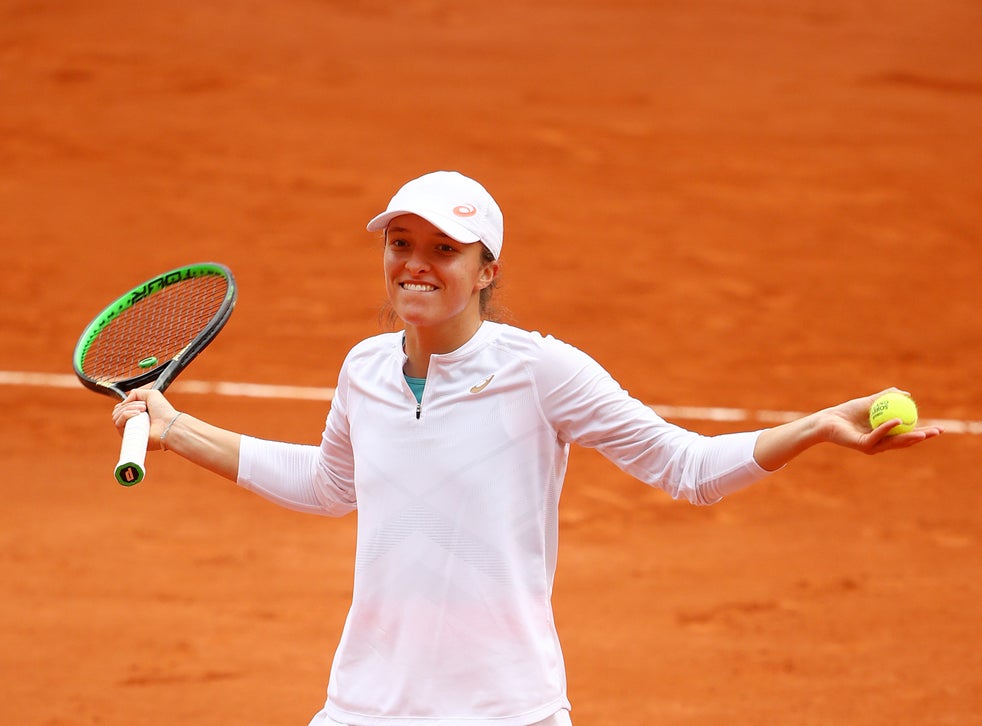 Polish teenager Iga Swiatek dropped just three games against Nadia Podoroska to book her first Grand Slam Final, where she'll play this year's Australian Open champion Sofia Kenin on Saturday after the 21-year-old edged a competitive straight-sets win over Petra Kvitova.
Swiatek sweeps Podoroska aside to make history
Final score: 6-2, 6-1
Just as she has throughout the tournament, Swiatek wasted no time getting to work and raced to another dominant victory – this the biggest of her blossoming career to date.
It's worth pointing out that the 19-year-old's also somehow managing this feat while playing doubles with Nicole Melichar – they play their semi-final in a matter of hours.
How? You only have to watch her for a matter of minutes to understand – the effortless way she generates such power, firing clean shots across the net and making opponents miss.
That approach naturally isn't infallible: possessing such power usually results in beautiful winners or overhit shots but Podoroska simply couldn't defend against her deadly forehand.
Despite losing the first two points on her maiden service game, Swiatek had three break point opportunities after just six minutes and didn't look back.
In total, she recorded 23 winners and 20 unforced errors but stats in matches like these can be deceiving – cleaning up her work in set two after racing into an early advantage.
Podoroska's unforgettable Roland Garros – having started out as a qualifier – ended with a whimper. She was simply outplayed by an energetic youngster with no time to waste and there's no shame in that.
Swiatek could become the second teenager in 13 months to win a Grand Slam, but another tricky test awaits this weekend in the form of Australian Open champion Kenin.
Statistic: With her latest win, Swiatek becomes the first Polish woman to reach the Roland Garros final in 81 years and the first at any major since Agnieszka Radwanska at Wimbledon in 2012.
Swiatek's Roland Garros singles match time this year:
R1 vs Marketa Vondrousova – 1 hour, 3 minutes
R2 vs Hsieh Su-Wei – 1h7m
R3 vs Eugenie Bouchard – 1h14m
R4 vs Simona Halep – 1h8m
QF vs Martina Trevisan – 1h18m
SF vs Podoroska – 1h10m
Kenin outlasts Kvitova to book second Slam final of 2020
Final score: 6-4, 7-5
A lot has been said about her dad Alex's animated displays in the stands, coaching and all sorts but not enough is being highlighted when it comes to Kenin's adaptability and will to win.
She won 2019's WTA Most Improved Player of the Year, becoming the first American to do so since Serena Williams in 1999.
Two months later, she stunned everyone to win the Australian Open – beating Cori Gauff and Ashleigh Barty among others en route to a three-set victory over Garbine Muguruza.
She's one showpiece event away from becoming a two-time Grand Slam champion and a big match like this against Kvitova really emphasised her growth in clutch situations.
This encounter was decided by the break point opportunities: Kenin converted 80% (4/5) while Kvitova repeatedly stumbled and her 17% percentage (2/12) speaks for itself.
Kenin was serving for the first set, but a perfectly-executed Kvitova forehand winner saw the Czech suddenly up 30-0.
Right on cue, Sofia won four of the next five points to overturn Petra's slender lead and bank a set that could've easily gone against her.
Her serving forced mistakes, while mixing up strokes – not just pushing Kvitova behind the baseline, but testing that movement with timely drop shots and making her uncomfortable.
That was certainly the case at 2-2 in the second set, with Kvitova again finding herself in a favourable position – this time on serve.
30-15, then 40-30 up, Kenin responded under pressure with an emphatic drop shot winner to force deuce. After missing herself, she forced successive mistakes from Petra before hitting a lunging forehand to take a 3-2 lead.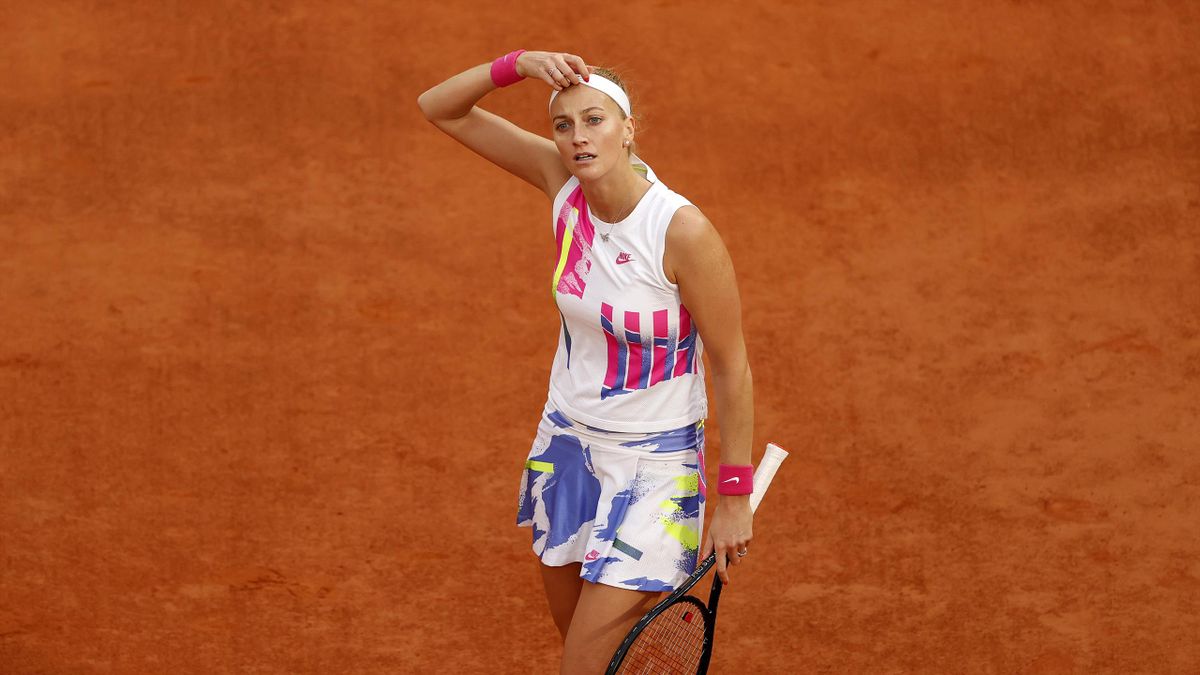 Despite her errors, Kvitova never refused to relent and did well to ensure the second set was finely poised once more at 5-5. Not for long.
Although she squandered an easy forehand up 30-0, Kenin's shot-making and aggressive style prompted more wayward strikes from Kvitova.
She had more winners (28) over an hour and 45 minutes of play, but 31 unforced errors were far too many against Kenin, who was prepared to capitalise in a gripping finale.
It'll be interesting to see how she matches up against Swiatek – who beat her at the French Open four years ago, during the girls' last-16 stages.
Friday's order of play (BST)
Men's semi-finals
2pm – Diego Schwartzman vs Rafael Nadal
From 4pm – Stefanos Tsitsipas vs Novak Djokovic
Women's doubles, semis
10am – Barbora Krejcikova and Katerina Siniakova vs Timea Babos and Kristina Mladenovic
From 11.30am – Alexa Guarachi and Desirae Krawczyk vs Nicole Melichar and Iga Swiatek
Pictures' source: Reuters