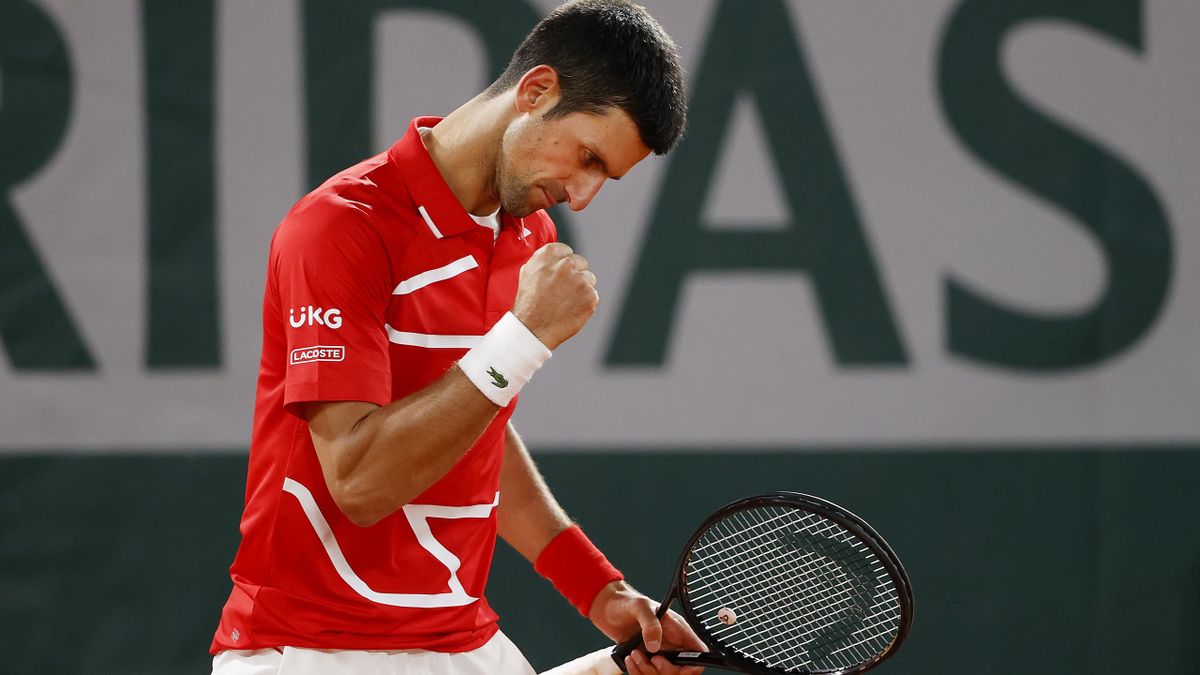 Stefanos Tsitsipas saved a match point deep in the third set and rallied back from two sets down to force a decider against world number one Novak Djokovic, who ultimately recovered under pressure – winning it 6-1 – and will now face 12-time French Open champion Rafael Nadal in Sunday's Final after the Spaniard exacted revenge against Diego Schwartzman hours earlier.
Tsitsipas takes Djokovic to the trenches in frantic five-set clash
Final score: 6-3, 6-2, 5-7, 4-6, 6-1
This match was one of two halves: one before Djokovic's first match point, and another immediately after he fired long up the line to relinquish the chance for a straight-sets victory.
Djokovic was 6-3, 6-2, 5-4 up and could be forgiven for prematurely preparing his Friday night itinerary, as most of the limited supporters inside Philippe Chatrier probably felt similar emotions before 9pm Paris time.
In the Eurosport cube post-match, seven-time Grand Slam champion Mats Wilander said Djokovic had the right to go for a brave winner, such has been his excellent play this fortnight.
He even said losing set three was okay given the circumstances, so long as he recovered strong afterwards.
Instead, the Swede believes his five-set battle has provided Rafael Nadal with more confidence he'll get the job done on Sunday – something likely to be echoed by many critics after finding himself in trouble against a defiant Tsitsipas display.
Competitive opening impacted by Tsitsipas' break point struggles
Although the scoreline suggests otherwise, the first two sets were very competitive. But like Kenin-Kvitova on Thursday, they were decided by who delivered in the crunch moments.
Having been 40-0 up on Djokovic's serve in the very first game, the Greek squandered four break points and found himself down 3-0 as Novak responded well.
His errors continued to creep up but Tsitsipas was overhitting shots too, skewing them wide and making his frustration known – he knew he was agonisingly close to executing at the highest level, yet couldn't put it all together when called upon.
Clever thinking and shot variation saw Djokovic in seeming control as the match continued, buoyed by timely drop shot winners and his remarkable defensive abilities behind the baseline.
Tsitsipas' footwork was noticeably better in set two, he wasn't being wrongfooted as much but Djokovic continued forcing him into mistakes.
A two-handed crosscourt winner and nicely-executed defensive lob were the pick of his shots as the 22-year-old was visibly being worn down by the 17-time Slam champion.
Djokovic was two sets up and seemingly cruising
Three aces helped the Serb into a two-set advantage but importantly, Tsitsipas was no longer crumbling when he had 40-0 leads during individual games.
It was a more evenly-matched set and flew by, as Djokovic pushed Tsitsipas back-and-forth with successive drop shot winners.
That choice of shot, as effective as it was, came back to haunt him on match point – gifting Stefanos another lifeline after a weak drop shot into the net.
Tsitsipas, defiant with nothing to lose, responds accordingly
That was all the motivation he needed, having battled back to save one match point, to rally ahead and improve his levels.
He went on to win five successive games – from 5-4 down, to 2-0 up in the fourth set – and suddenly this made for compelling viewing again.
Centred on his assertive forehand, Tsitsipas had breathed new life into a match that was seemingly dead and buried.
His determination to fight for every point, making Djokovic uncomfortable, saw the roles reversed.
It was him saving break points, the Serb squandering multiple opportunities, and this encounter was finely poised midway through the fourth set.
He had the trainer on at the changeover, up 3-2, expected to receive treatment for a suspected lower leg injury.
Eager not to halt his own momentum, he waved that option off and opted for painkillers, revealing post-match he suffered a recurrence of an injury sustained in Rome last month.
Djokovic's ability to go from defence-to-attack continued, though Tsitsipas didn't wilt under pressure and instead rose – in stature and his performance levels – with nothing to lose.
Pulling Djokovic left-and-right, forcing Novak into many positions and making him second-guess his next move with disguised drop shots and brilliant backhand winners, Tsitsipas was flying.
6-4 in the fourth set, we were going to a decider. Djokovic had only lost once in 41 Slam matches from a two-set lead, against Jurgen Melzer at the French Open ten years ago.
Tsitsipas alluded to it afterwards, that it was difficult to close out the match how he wanted to. You could say that again.
Having levelled the scoring at two sets apiece, he won just one of the next seven games as Djokovic raised his level once more and this time, there was no stumble.
Nail-biting rallies, multiple drop shots, delicate winners, double-faults, emphatic strokes and more.
Tsitsipas gave it his all, but despite saving a second match point, Novak delivered a return ace to close out the encounter – more than 90 minutes after his first MP.
Nadal ends schwartzman's run in straight sets, into another final
Final score: 6-3, 6-3, 7-6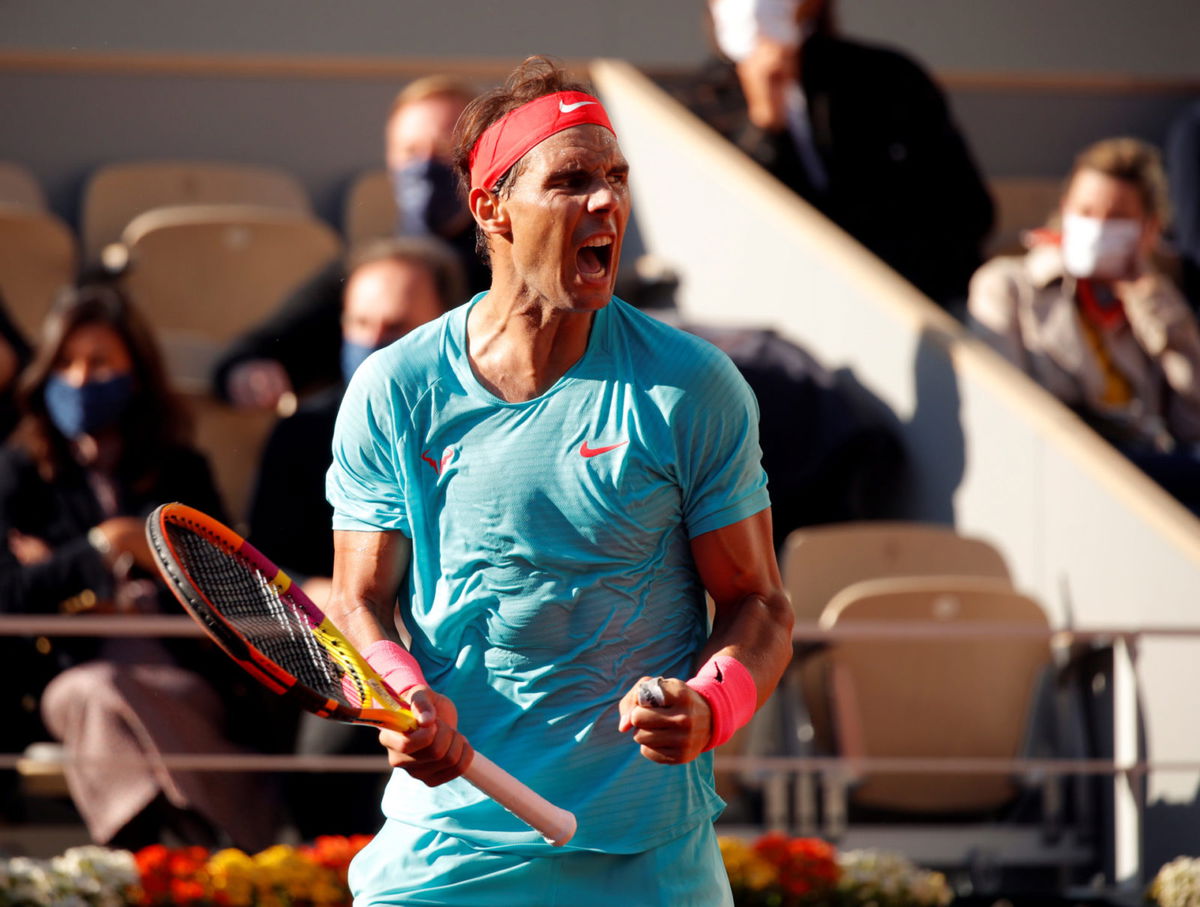 Diego Schwartzman suffered a similar fate to Jannik Sinner earlier in the week, playing well enough to evoke a ruthless level out of Nadal – who oozed class en route to a straight-sets victory on Friday afternoon.
The scoreline didn't exactly flatter the Argentine, who had bested close friend Dominic Thiem in a five-set thriller to earn a career-best semi-final berth on Wednesday.
Nonetheless, the 28-year-old was left ruing his whopping 48 unforced errors over 3 hours and 10 minutes – double his 24 total winners – against a determined opponent in Nadal, unprepared to let him off when those mistakes flickered into his play during big points.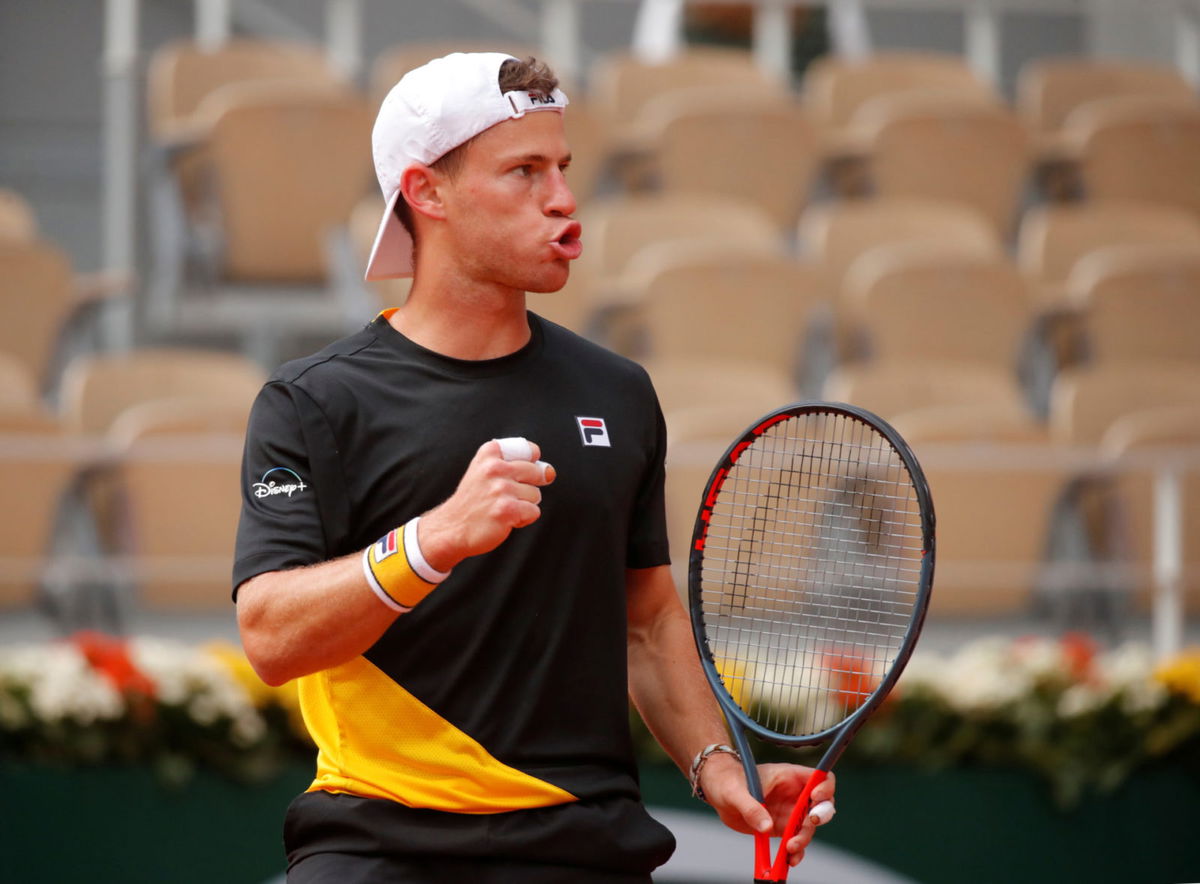 Schwartzman converted just 25% (3/12) of his break points and yet could've found himself in a similar situation to Tsitsipas, with three opportunities to break at 5-5 in the third.
Instead, it went to a tiebreak and he lost that 7-0 – a cruel, unforgiving way to depart against someone synonymous with this surface, but again, Nadal isn't here for anything other than to retain his title.
He's won the last three editions (2017, '18, '19) and will be the favourite again against Djokovic.
Novak's only won one Roland Garros in his 15-year professional career to date, back against Andy Murray in 2016 – the year Nadal was injured ahead of his R3 match with Marcel Granollers.
Saturday's order of play (BST)
Women's final
2pm – Iga Swiatek vs Sofia Kenin
Men's doubles final
From 3.30pm – Mate Pavic and Bruno Soares vs Kevin Krawietz and Andreas Mies
Boys final
10am – Dominic Stricker vs Leandro Riedi
Girls final
From 11.30am – Alina Charaeva vs Elsa Jacquemot
Pictures' source: AP, Reuters