As reported by The Athletic and ESPN, Houston Rockets All-Star guard Russell Westbrook has expressed his desire to leave – less than 18 months after joining in a blockbuster trade from Oklahoma City. After taking a moment to absorb the news, you'll quickly begin to understand that this latest development isn't really a surprise at all. Why though and how did we get here?
The backstory
Questions surrounding last summer's blockbuster trade centred around the fit between two ball-dominant players in Harden and Westbrook. Would the latter defer to the former, a previous teammate and close friend who, as well as Morey, had convinced him to join in the first place?
Houston was and still remains Harden's franchise. Russ was OKC's cornerstone, through better or worse, even when Harden and later Kevin Durant both departed for pastures new out West.
It's why there was such intrigue about how their styles would mesh together in the modern-day NBA, after both had enjoyed individual success – MVP awards for both, all-NBA and multiple All-Star honours – but very limited team triumphs yearly in a competitive Western Conference.
They gave up plenty, including Chris Paul and draft picks, to acquire Westbrook before trading Clint Capela mid-season with a four-team trade as Mike D'Antoni opted for a small-ball tactic.
Critics were quick to be skeptical, though the tactics were clearly working for an extended stretch just before the COVID-19 pandemic suspended play for four months.
Westbrook was averaging a season-high 33 points per game between January and February (19 games), Harden continued to impress while new addition Robert Covington was gradually getting into his shooting groove after departing Minnesota for a WCF title contender.
Or so it seemed. The pandemic had an impact on everyone across the league, but Houston weren't helped after Westbrook's COVID-19 diagnosis and issues in the Orlando bubble.
Whether it was Danuel House's indiscretions at an untimely juncture, or Westbrook playing his way into basketball shape, tensions were rising and D'Antoni's future was also being questioned.
The latter has since left to join Steve Nash in Brooklyn as an assistant head coach, while highly-rated GM Daryl Morey departed for a change of scenery out East with the Philadelphia 76ers.
Why this was bound to happen, eventually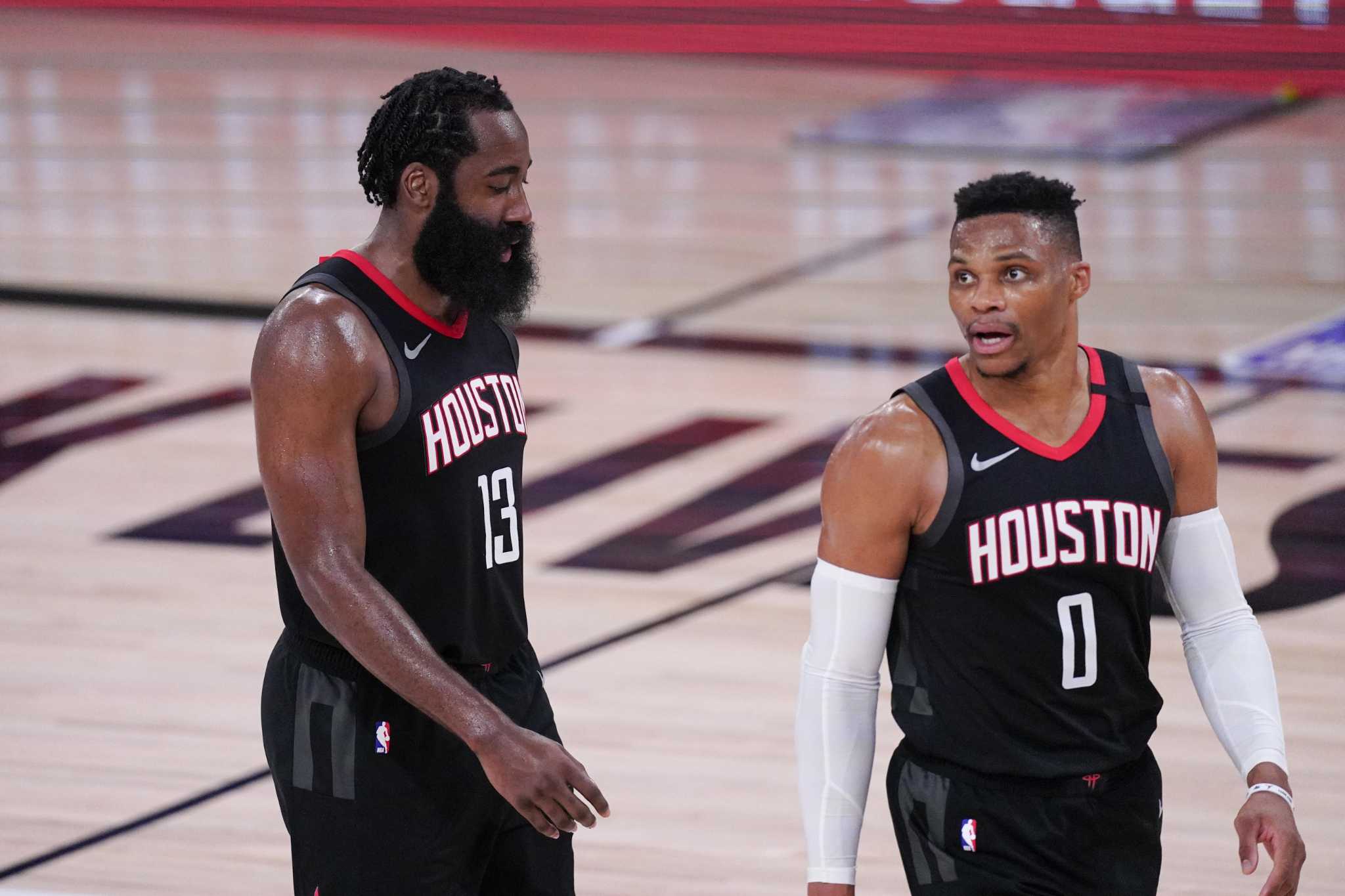 D'Antoni's future as Houston's head coach already seemed numbered, even before Westbrook's arrival last summer. The fact they gave up so much to acquire the now 32-year-old, meant they knew as much as anyone that their championship window was closing. This was the plunge.
Paul's injury issues and an insistence on shooting threes has rather unfairly defined them recently, though they came agonisingly close to beating the Golden State Warriors in 2017-18.
Harden and Westbrook are both on big deals, superstars in their own right, and naturally warrant extended attention. The pair also have flaws that are magnified come playoff time though.
Harden's inability to adapt off-ball, like Stephen Curry for instance, means it's easy for opposition defences to make it tough for him to shoot efficiently on a regular basis.
Westbrook has never shot above the league's average from three-point range and his 25.8% clip from deep over the regular season was his worst since 2009-10 – which was his second NBA year.
He averaged career-highs in 2P% (51.4%) and overall FG% (47.2%) but as mentioned, the Harden-Westbrook tandem needs supplementary stars to contribute too.
After Capela's trade, they had five players who averaged 10 points or more in a game – but all of them were streaky to say the least and most had easily exploitable deficiencies.
Take Eric Gordon, for example. Frequent injuries saw him only play 36 regular season games (15 starts) and his drop-off in scoring production has been evident in recent seasons too.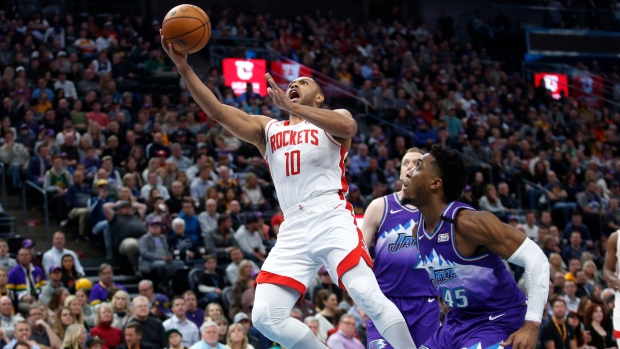 He's got four years and $54m left on his existing deal, having signed a lucrative extension last summer. Covington has enjoyed flashes but not really kicked on yet since leaving Minnesota.
PJ Tucker is making noise about wanting to be paid, while question marks remain over whether House will be a suitable long-term fit in Houston after multiple off-court issues in 2020.
Ben McLemore – the #7 pick in the 2013 draft – is perhaps their one positive right now, but even then it doesn't feel like that will be the case for long. He's 27 and will hit free agency in 2021.
Houston owe so much money to players who either don't want to be there, are unsettled, or simply not good enough. It's why murmurs that they'll enter rebuild mode sooner rather than later are picking up traction and not as far-fetched as they would've seemed three years ago.
What next? Time will tell.
Pictures' source: Associated Press, Getty Images