Terence Crawford (37-0, 28 KOs) started slowly but needed only four rounds to complete a statement TKO finish over former welterweight champion Kell Brook (39-3), making the fourth defence of his WBO title before revealing post-fight with Bob Arum that discussions are already underway to face WBA title-holder Manny Pacquiao (62-7-2) next in the early stages of 2021.
Crawford stuns Brook when he least expects it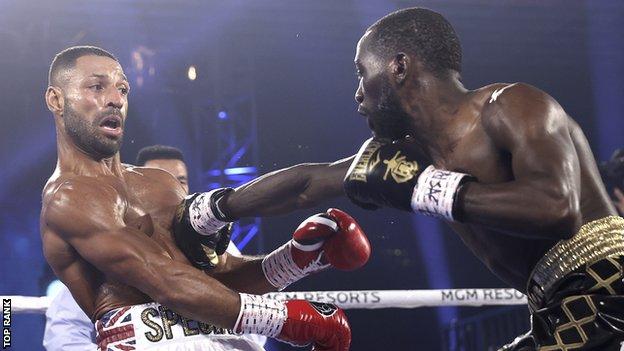 R4, 1:14 – Terence Crawford (c) retains WBO title, defeating Kell Brook via TKO 
Crawford is typically a slow starter and after an 11-month layoff, it was always going to be interesting to see how he fared against someone with nothing to lose in Kell Brook here.
Plenty was said about the Brit's injury issues in recent years, how he's a naturally bigger fighter – having moved up to middleweight – and hasn't fought at 147lbs since 2017.
He was hoping to make it three wins out of three on American soil, having beaten Luis Galarza (2011) and his most notable victory against Shawn Porter (2014) to win the IBF welterweight title.
Since losing successive championship bouts to Gennady Golovkin (2016) and Errol Spence Jr (2017), the Sheffield-born 34-year-old has lost a lot of his shine and many critics believe he's no longer among the world's best boxers. So naturally, this was his chance to prove them wrong.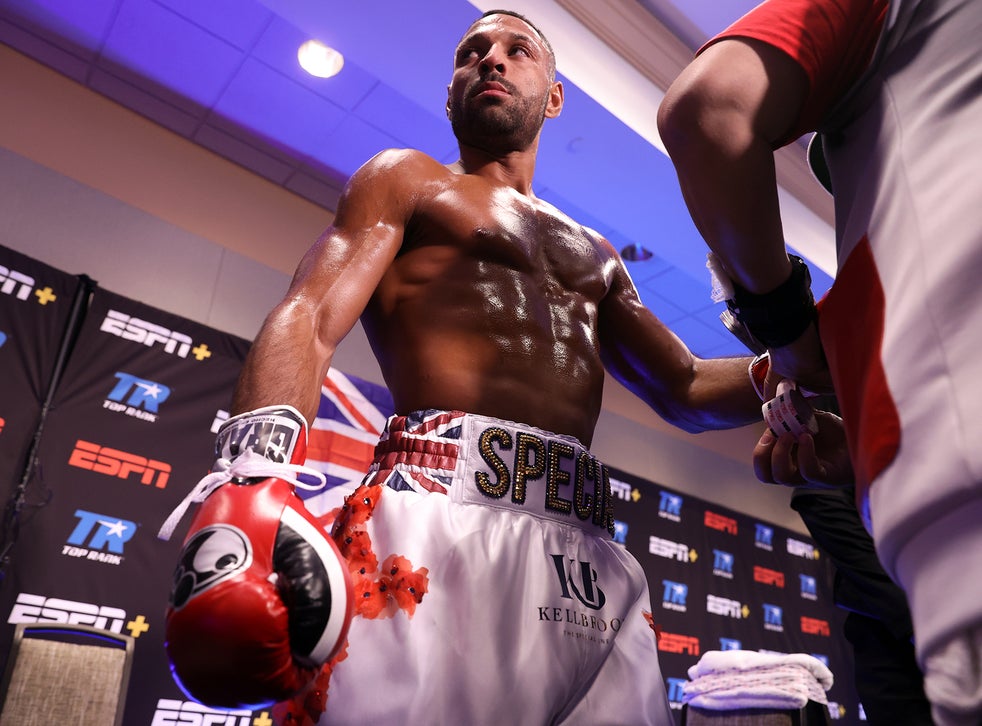 In what was a tentative opening round by both, he found early success jabbing his way into proceedings against Crawford, who started out in a southpaw stance but didn't land much.
This continued through R2, as Brook landed shots to the head and body while Crawford was still be figuring him out – not like Lomachenko last month – but still, making adjustments on the fly.
They began to show in R3, as Crawford switched stances which started nullifying Brook's jab success with his movement. They exchanged punches and the pace quickened, as ESPN's broadcast turned over to former WBO featherweight champion Shakur Stevenson (14-0).
A friend of Crawford's, the 23-year-old was asked how he saw the fight going at that point and what Terence needed to do, in order to secure a victory. In almost prophetic manner, he replied:
"Brook doesn't like it when the heat is on him. Terence is starting to pick it up, that's all he needs to do to win." 
Well, he wasn't wrong. Crawford connected with a right hook catching Brook as he swung forward himself and the end was clearly near after Kell found himself wrapped up in the ropes.
It was so sudden too, that when referee Tony Weeks urged him forward and asked if he was okay, he tried to utilise his best poker face but Crawford – as he always does – could smell blood.
Crawford unleashed a furious combination of power punches which backed Brook into the ropes on the defensive, before Weeks waved off the contest. There could be no complaints.
He didn't know what had hit him. After a competitive, patient showing in the first three rounds, Brook found himself overwhelmed by the world's pound-for-pound boxing king.
There's a reason people have been longing for a fight between himself and WBC, IBF title-holder Errol Spence Jr for what seems like a half-decade now. Both are undefeated and very dominant.
Spence faces Danny Garcia on December 5, where he'll defend both titles simultaneously for the first time, having beaten Shawn Porter in a Fight of the Year candidate last September.
Post-fight comments as Crawford praises brook, discusses future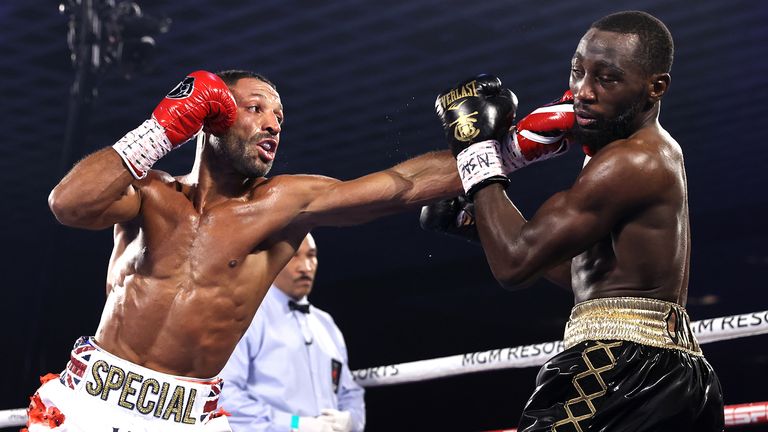 Crawford explained his slow start and had plenty of praise for Brook, who stepped in to fight where many others were unwilling to do so at Top Rank's reported price point ($2m).
"I was trying to gauge the distance, find my rhythm and that's why it was so competitive at first, I couldn't get my shots off. I stepped forward a little more, threw a few more [punches] but not too much, which caught up with him.

Kell's a tremendous talent, he came and tried to take my title, was in shape and made the weight – there was no excuses – coming off three wins with high confidence too.

I'm looking to secure the Pacquiao fight, COVID got out of hand and we decided to go with Brook – the next available welterweight. We'll revisit that now." 
Bob Arum waxed lyrical about Crawford in a division with multiple contenders, before revealing a bout against Pacquiao was in the works before the pandemic impacted negotiations.
"Spence-Garcia fight in December – I'd put Terence in with both of them the same night and he'd beat them both. Spence will avoid him for as long as he can, he knows he can't beat Crawford. 

The money was there [for Pacquiao bout] and committed, it was going to be in the Middle East and this weekend but they couldn't guarantee fans in attendance. They were right after all! Also said that if he wins here, they want to resume talks and do it in the spring, either before or after Ramadan." 
Brook meanwhile, was in reflective mood after a disappointing finish to a promising bout.
"This is boxing, I got caught with a shot that I couldn't see.

The referee called it off, so… it's never happened to me before, I'd rather go out on my shield. Styles make fights. He's got good distance, fast hands and a good eye to land shots – so it [Crawford-Spence] would be very interesting.

Never in my career has anyone done that to me. I'm gutted, no-one could've got me in better condition. Could've been a bit more relaxed and loose, but that's all. His timing is great, I had a little bit of success but didn't feel comfortable letting my hands pop – he made me like that." 
It was frustrating to see Mark Kriegel insist on asking Brook for similarities and differences between Crawford and Spence, having lost to both, rather than what lies ahead in his future.
We'll likely receive an answer to that question shortly, but at 34 and with significantly decreased durability, it doesn't look good for Kell.
Pictures' source: Bloody Elbow, Getty via Top Rank, Sky Sports