The Minnesota Timberwolves selected Georgia guard Anthony Edwards with the first pick of the rescheduled 2020 NBA draft on Wednesday. Golden State Warriors chose center James Wiseman with the number two pick, before guard LaMelo Ball was taken third by the Charlotte Hornets.
Edwards, a 6'5 guard, averaged 19.1 points, 5.2 rebounds, 2.8 assists and 1.3 steals per game in 32 matches for Georgia and won the SEC Freshman of the Year accolade. He joins an intriguing core in Minnesota with All-Star center Karl-Anthony Towns and point guard D'Angelo Russell.
On being the #1 pick, he spoke via video link to ESPN's Malika Andrews. With portrait pictures of his mother and grandmother, who both tragically died of cancer, alongside him, he said:
"My family is emotional, I'm just blessed to be in this situation. It's an indescribable feeling. As you can see, my grandmother and mother are right here – they're with me at all times."
Plenty was said about how this draft class is weak, the coronavirus pandemic impacting March Madness and the typical months of build-up leading up to the night in question. Articles have already been written about how Edwards is an uninspiring pick, but we'll have to wait and see.
Edwards joins Orlando Magic guard Markelle Fultz (22) as the only players in the lottery era to go number one overall from a college program with a record of .500 or worse in his final season, according to the Elias Sports Bureau. The Bulldogs finished 16-16, including 5-3 in the SEC.
Hours after receiving news that All-Star guard Klay Thompson suffered a serious Achilles injury, the Golden State Warriors drafted 7'1 center James Wiseman with the second pick.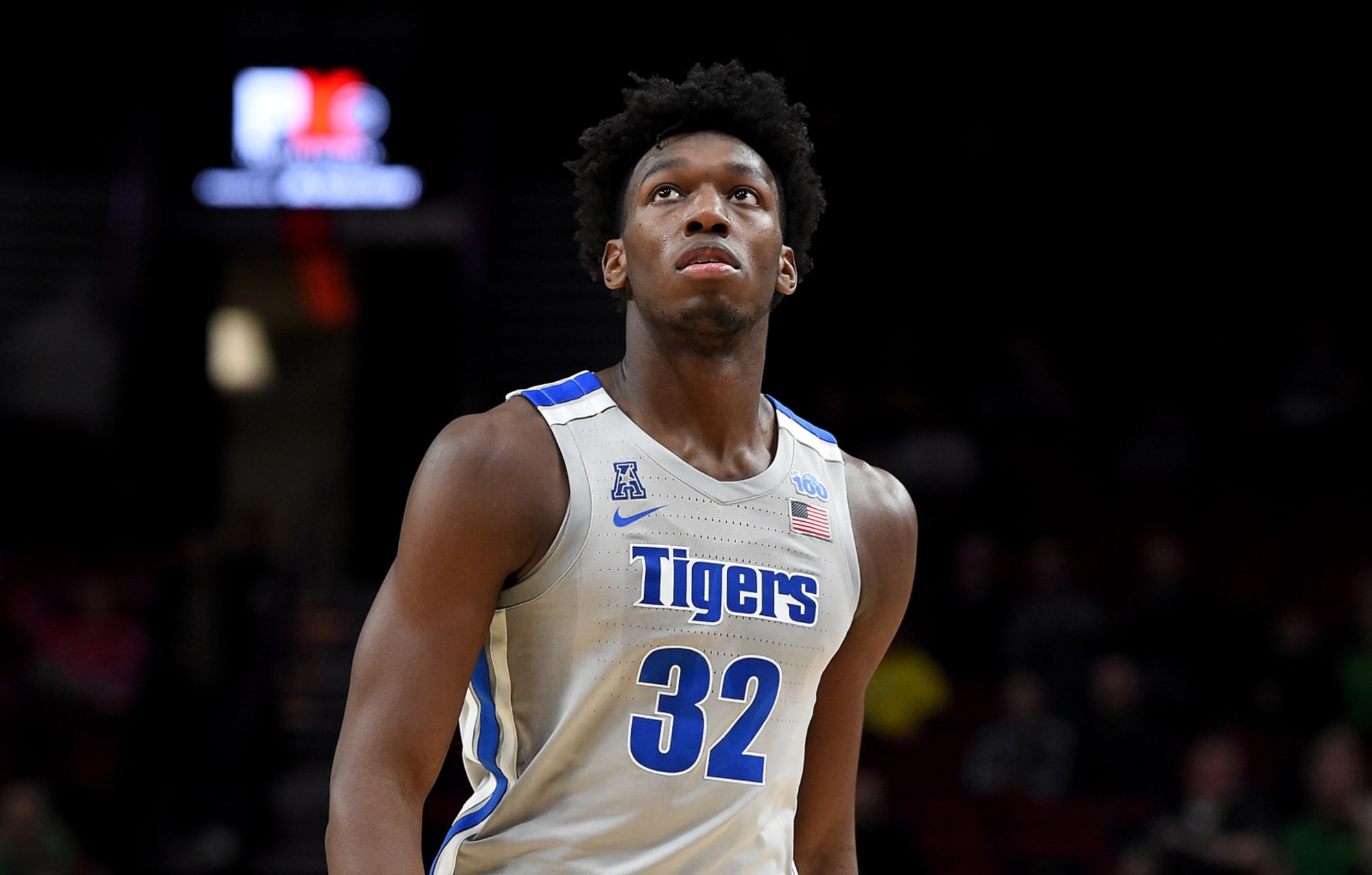 He only played three college games last season for Memphis because of eligibility issues and a 12-game suspension due to rules violations. Plenty was said about the Warriors – who looked unrecognisable at times – after Thompson and Stephen Curry were both injured last season.
They're sure to improve defensively with Wiseman alongside All-Star power forward Draymond Green, who will next month officially begin the first season of a four-year, $100m extension deal.
"Going through adversity made me work every day, be the best player I can be. It's been great, having coach P [Penny Hardaway] and my family by my side, creating mental toughness, staying humble while working every day.

Versatility, rebound, block shots, space the floor… I've played pick-up games this summer so yeah, I'm prepared and going to learn as much as possible."  
Up next was New Orleans guard Lonzo's younger brother LaMelo Ball, a gifted passer set to provide an intriguing edge in Charlotte with a handful of promising youngsters there already.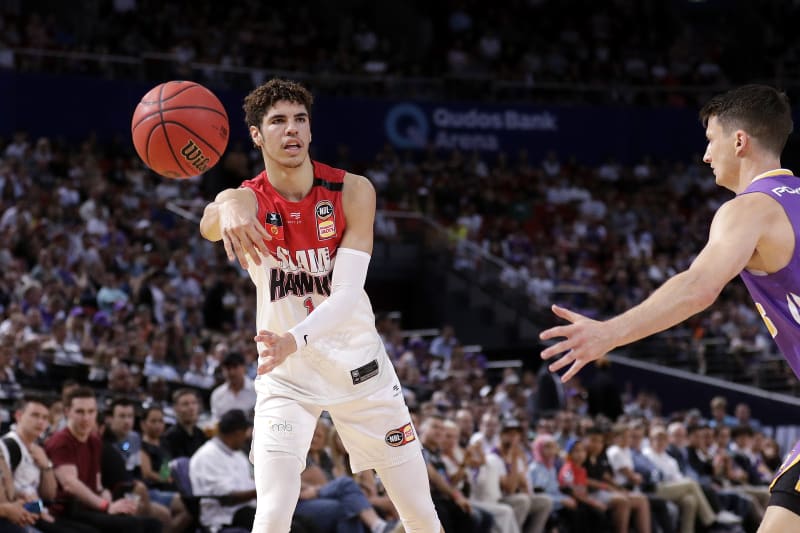 Devonte Graham, PJ Washington and Miles Bridges are just three – although Ball received scrutiny for going overseas, first to Lithuania then Australia, it has ultimately paid off for him.
He averaged 17 points, 7.5 rebounds and 7 assists in 12 games for the Illawarra Hawks, winning Rookie of the Year honours and making NBL history becoming the youngest to a triple-double.
Also read: LaMelo Ball in DC? Learning from star guard duo could work
Charlotte's decision to draft him means he and Lonzo have become the first siblings to be top-five draft picks in NBA history. Judging by their GM's comments, the Hornets are very happy.
Hornets GM Mitch Kupchak: "He's a very young, talented player who plays the kind of pace that we like to play. He has a flare to his game that maybe has some entertainment to it, maybe more so than some others. We drafted him because of his size, length, the way he handles and can push the ball." 
Edwards, Wiseman and Ball all fluctuated between 1-3 on mock drafts across the summer. The intrigue began with Chicago Bulls at #4, choosing Florida State small forward Patrick Williams.
He won the 2019-20 ACC Sixth Man of the Year accolade, is said to be very good defensively and versatile too – a shrewd pick, especially being the second-youngest player in this draft class.
"It's huge for sure, I'm blessed to be in this position and I have dreams bigger than this – grateful, but there's work to be done. I'm excited to go to Chicago, put as much work in as I can, learn and be great.

If you put in enough work, you have nothing but confidence. My coaches encouraged me all season so I give the credit to my work, them and teammates." 
Cleveland chose Auburn small forward Isaac Okoro with the #5 pick, a versatile defender and explosive athlete. Many critics believe he's the best wing defender across this draft class, is capable of switching across multiple positions and a great offensive rebounder to boot.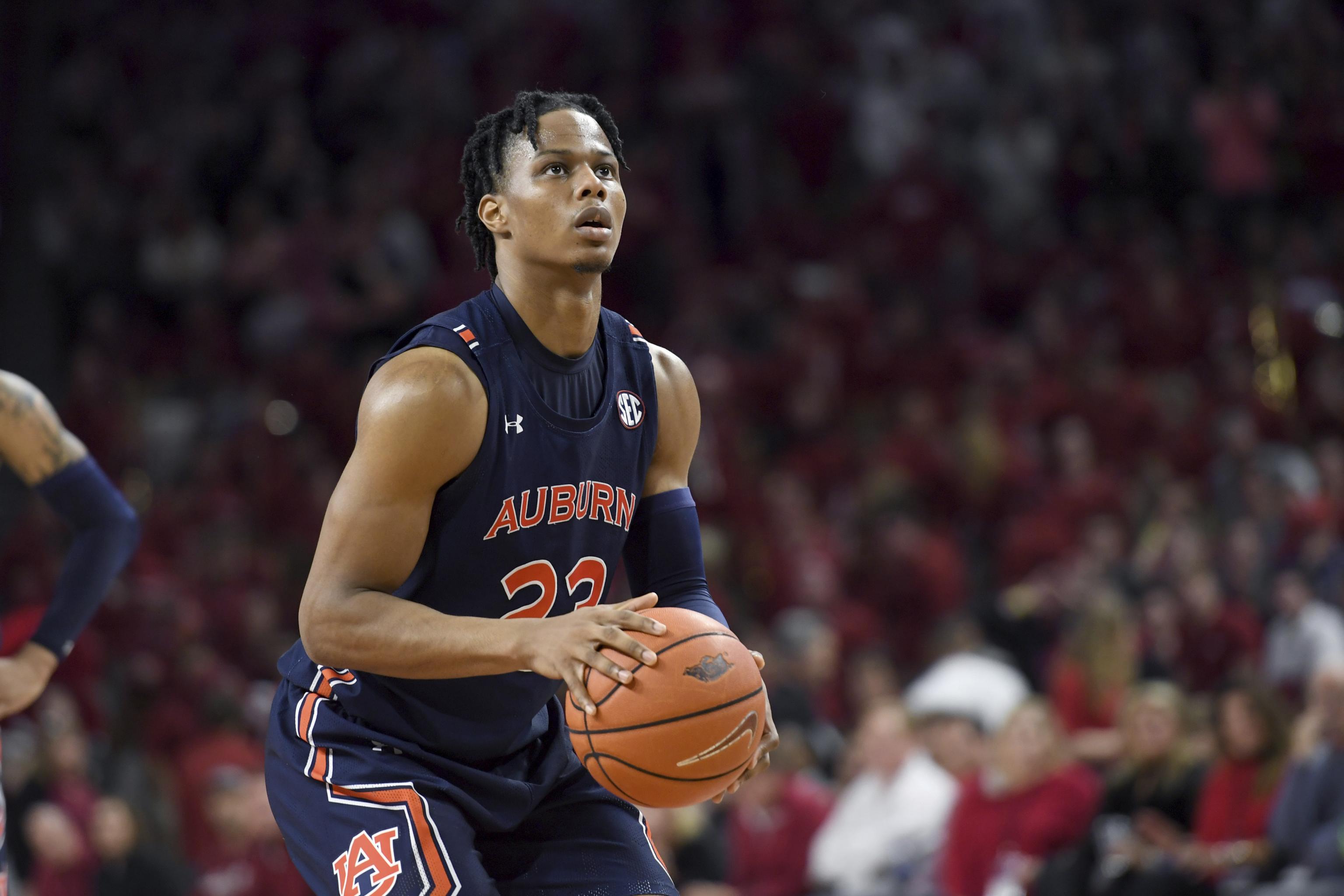 He became the first one-and-done player in Auburn history and received a glowing recommendation from head coach Bruce Pearl live afterwards on the ESPN broadcast.
"He's the best defender in the draft. Not afraid of the moment, knows he can take it to the basket and that's why he has stayed away from the jump shot – if he develops that, he'll be an NBA All-Star." 
The rest of the lottery picks, were as follows
6: Atlanta Hawks – Onyeka Okongwu (C, USC), first-team All-Pac 12, described as an excellent finisher and rim protector
7: Detroit Pistons – Killian Hayes (PG, France), a crafty playmaker with comparisons to D'Angelo Russell and Goran Dragic
8: New York Knicks – Obi Toppin (PF, Dayton), AP Player of the Year, a versatile scorer and explosive finisher happy to be among home comforts
9: Washington Wizards – Deni Avdija (SF, Maccabi Tel Aviv), high basketball IQ and versatility, many believe he'll be the steal of the draft with plenty of upside
10: Phoenix Suns – Jalen Smith (PF, Maryland), versatile scorer and shot-blocker, excellent scorer, good rebounder and able to fill up the stat sheet with ease
11: San Antonio Spurs – Devin Vassell (SG, Florida State), versatile two-way player, compared to Anthony Davis in terms of production, rangy, an excellent defender who has improved massively
12: Sacramento Kings – Tyrese Haliburton (PG, Iowa State), many believe he's the steal of the draft, young playmaker with high IQ, versatile and could fit perfectly alongside De'Aaron Fox
13: New Orleans Pelicans – Kira Lewis Jr. (PG, Alabama), elite speed and an excellent finisher
14: Boston Celtics – Aaron Nesmith (SF, Vanderbilt), improved significantly from freshman to sophmore year, shot 52% from three and averaged 23 points before foot surgery saw stock fall
Five other notable draftees
15: Orlando Magic – Cole Anthony (PG, UNC)
24: Denver Nuggets – RJ Hampton (SG, Australia)
48: Golden State Warriors – Nico Mannion (PG, Arizona)
52: Houston Rockets – Kenyon Martin Jr (SG, IMG Academy)
54: Indiana Pacers – Cassius Stanley (SG, Duke)
Pictures' source: Bleacher Report, Getty — quotes via ESPN broadcast