After seeing domestic rival Anthony Joshua retain his world titles with a R9 KO victory against Kubrat Pulev inside Wembley Arena last weekend, Dillian Whyte (27-2, 18 KOs) is in no mood to wait much longer for a proposed rematch against WBC interim heavyweight champion Alexander Povetkin (36-2-1, 25 KOs), four months after a surprise fifth-round knockout defeat.
Whyte was part of BBC Radio 5 Live's commentary team watching Joshua-Pulev in-front of 1,000 fans last weekend and naturally had plenty to say.
Among those things in particular included questioning Joshua's tactics and more, before discussing his own in-ring future and what's next.
Some boxing critics and fans alike were surprised by his eagerness at a rematch against Povetkin so soon after suffering arguably the Knockout of the Year in many circles, though he was winning.
Until he wasn't. Povetkin-Whyte II was scheduled for November 21 but postponed indefinitely, after the Russian tested positive for COVID-19 and hasn't yet been given a firm date in 2021.
"I personally don't think he's got COVID. He just needed more time to get ready, because he took a lot of damage in that first fight.

He took a lot of time off. Even though I got stopped, I went straight back to training and got straight back on it." – Whyte in a Sky interview last month 
A new date of January 30 was initially being targeted, though that's also off the cards now too.
Povetkin is still dealing with the after-effects of COVID and needed more recovery time, so promoter Eddie Hearn has now named late February or early March as their new goal.
Whyte isn't content sitting on the sidelines, biding his time patiently waiting for some news.
Just like previously, from his pursuit of former WBC title-holder Deontay Wilder to Tyson Fury and a Joshua rematch, he's unwilling to let his career be dictated by someone else's schedule.
Luis Ortiz update after four-man shortlist named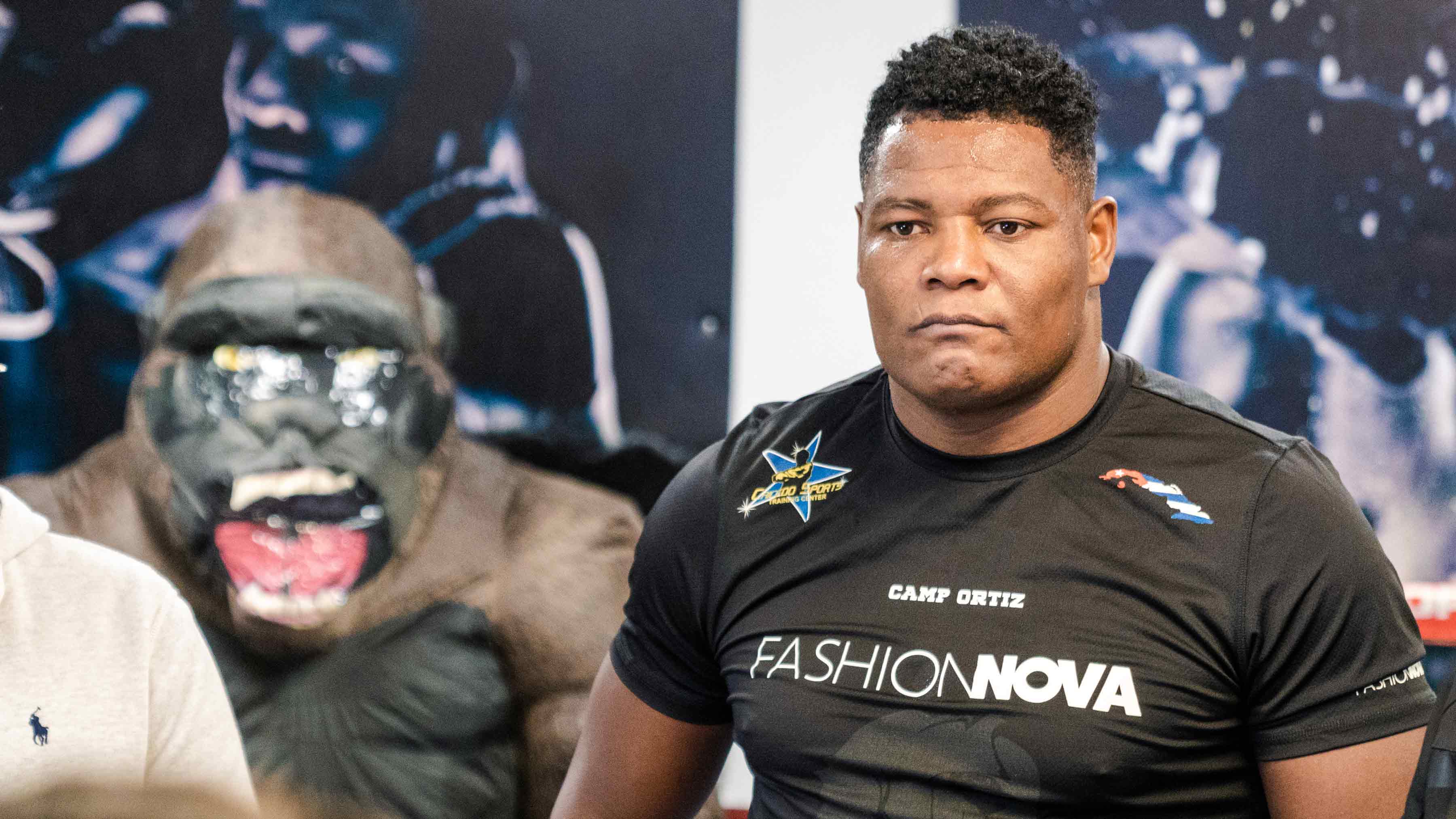 Although he wants the 32-year-old to remain patient for this rematch, Hearn named Luis Ortiz and Andy Ruiz as two potential opponents for Whyte, should he want to fight sooner.
"I'd love to [make these other fights] but I really feel that Dillian needs to wipe that [defeat] off his record against Povetkin. We expect him to have a four-week delay, when I conveyed that news to Whyte it didn't go down very well!

His first question was: 'who else can we fight?' But he does want, more than anything, to avenge that defeat – it's on his mind – so I said to him, I think you should wait." 
FRIDAY, DECEMBER 18: Ortiz's manager Jay Jimenez said his boxer is aware of the callout and verbally accepts the challenge, revealing he'd be ready to compete in February.
As quoted by Sky Sports, he said:
"Ortiz heard those rumours.

I guess Dillian was calling his name and others, he reached to me and asked, 'look, if that's true, I would like to step in the ring with him – that would be a great fight.' I told him I'd find out, I think it would be a great fight. 

I know Dillian was winning the [Povetkin] fight, got careless and caught, but that's the heavyweights. You can't afford any slippage. If that's possible, yes we'll go wherever the money is at. That would be a big fight." 
Whyte spoke on a recent podcast and clarified he's okay waiting until Povetkin is fully recovered – if the February date is too early – so they can settle the rematch when both are at their best.
The risk involved with a potential Ortiz fight is high, especially should he lose. However, it's part of the reason why Whyte is so revered with boxing fans for his readiness to compete.
Povetkin nearing retirement, according to his promoter
Andrei Ryabinsky, Povetkin's promoter, revealed his personal belief that the 41-year-old should retire after two more fights. After 15 years, it's fair to say he's in the latter stages and wants a big finish to an illustrious career which includes an Olympic gold medal and world title to boot.
Also read – Povetkin's promoter: After Whyte rematch, we're pursuing Tyson Fury next
He spoke about plans to convince him into hanging up the gloves while confirming that he needed a return to hospital and has only just returned to training since testing positive.
As quoted by Boxing Scene, he said:
"I think that he needs to retire, I will try to persuade him. The other day he was discharged [from hospital] and is only now starting to train.

We will increase the load in stages, under the supervision of doctors. Boxing is a serious load on the body, I will not allow Alexander's health to be risked. 

The [Jan. 30] date is no longer relevant but it will not move by much, probably to the beginning of March. The fight will take place in London – negotiations are at the stage of determining dates, everything else is already agreed upon." 
Since losing to aj in december 2015, who has been most active?
Whyte – 12 bouts
Joshua – 10
Wilder – 9
Fury – 6
Naturally, a retort would be given highlighting the level of competition that Whyte has fought in comparison to AJ – who won the IBF heavyweight title in his very next bout five months later.
Even still, the point remains.
Fury's well-documented struggles with depression and weight management mean he wasn't active for just shy of three years after beating Wladimir Klitschko in November 2015.
Wilder meanwhile, was content cleaning out the division without facing many truly challenging opponents. He was losing in both bouts against Luis Ortiz before producing a knockout punch on both occasions and fought to a split draw vs. Fury just six months after Tyson's return.
There's no love lost between Wilder and Whyte, so much so that the latter didn't mince words during an interview with Sky. He detailed a previously rejected fight offer – just like Joshua-Wilder – and questioned whether the 35-year-old truly is serious about tougher fights.
"I would love to smash Wilder's face in, I'd be very charged up and just get going after him. It's frustrating but still a big name – one of the top guys and I'd love to fight him.

He has to be serious: we offered him $6-7m dollars once and he turned it down when he was making $1m to fight Ortiz. How serious is he?" 
Mediation is still ongoing as Deontay looks to strike a trilogy fight with Fury in the new year, having lost his WBC belt ten months ago.
Quotes' source: BoxingScene, Sky Sports