The Portland Trail Blazers started hot and had a 20-point lead over the Chicago Bulls early on, but watched their lead disintegrate in an contrasting second-half display before Zach LaVine's step-back three gave them a four-point deficit with 10.7 seconds remaining. Despite their best efforts, they failed to force the game into overtime and have fallen to 3-4 to start the season.
Portland Trail Blazers 108-111 Chicago Bulls
White – 21 pts, 10 rebs // LaVine – 18 pts, nine assists
Lilliard and McCollum combined for 50 pts on 38 shots (42%FG)
Carmelo Anthony's turnaround three-pointer bounced off the rim as the clock elapsed to 0:00, as Portland's shooting went from hot to ice cold in a matter of minutes during a forgettable loss.
Chicago trailed throughout the night but did well to cut the Blazers' lead to 85-81 as the fourth quarter began, with timely buckets from Coby White and Otto Porter Jr keeping them alive.
Otto Porter Jr had 19 points and 13 rebounds for Chicago, who've now won four of their last five matches as the Eastern Conference strugglers continue showing marked improvement of late.
Their recent form is made even more impressive by the fact that key player Lauri Markkanen is among four players who've missed multiple games because of the league's COVID-19 protocols.
White, a second-year guard from North Carolina, led Billy Donovan's men in scoring with 21 points on 8-of-19 shooting and it was his driving layup which helped them finally take the lead.
From there, midway through the fourth, right until Anthony's buzzer-beating miss, it was a back-and-forth affair as the Bulls grew in confidence and knew the game was there for the taking.
Damian Lillard struggled from distance (3-of-11) but finally made one with 5.7 seconds left that cut Chicago's lead to 109-108, though White maintained his composure at the free-throw line.
Those two points at the stripe were helpful insurance cover as Terry Stotts' side needed a three to take the game into overtime. Their visitors smartly man-marked Lillard and McCollum so neither could find an open look from the inbounds pass, forcing Anthony into a difficult shot.
He missed, White carried the ball out and Chicago begin their four-game road trip with a valuable scalp at the Moda Center, earning successive victories having beaten Dallas on Monday.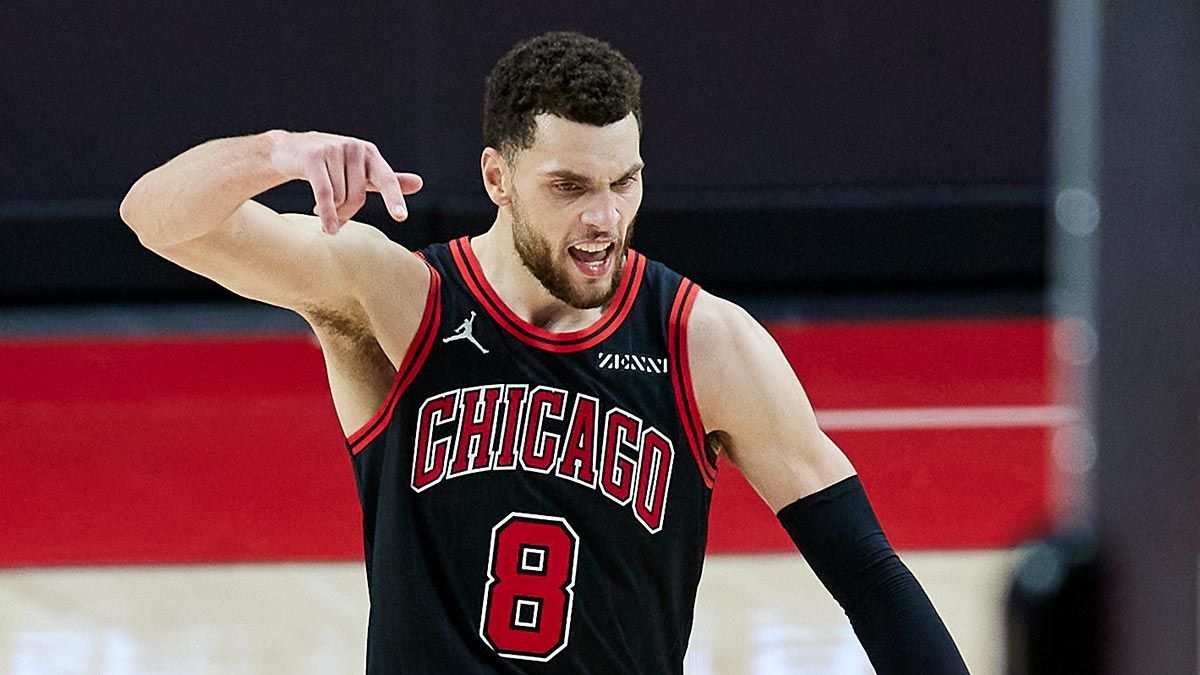 As quoted by Oregon Live, Stotts told reporters post-game: "We lost this in the second-half, Chicago outplayed us."
What's next?
Jusuf Nurkic had his first double-double (12 pts, 11 rebs) since they beat the Los Angeles Lakers last week (four games), but the Bosnian center couldn't help stop Chicago's defiant response.
There's growing confidence about the Bulls' resiliency and ability to exceed expectations under new management in Donovan – they next travel to play the Sacramento Kings (3-4) tomorrow.
Meanwhile it's back to the drawing board for Portland: they host the Minnesota Timberwolves (2-4) in the early hours on Friday, hoping to return to winning ways after back-to-back defeats.
Picture source: Craig Mitchelldyer (AP Photo) and Steph Chambers (Getty Images)