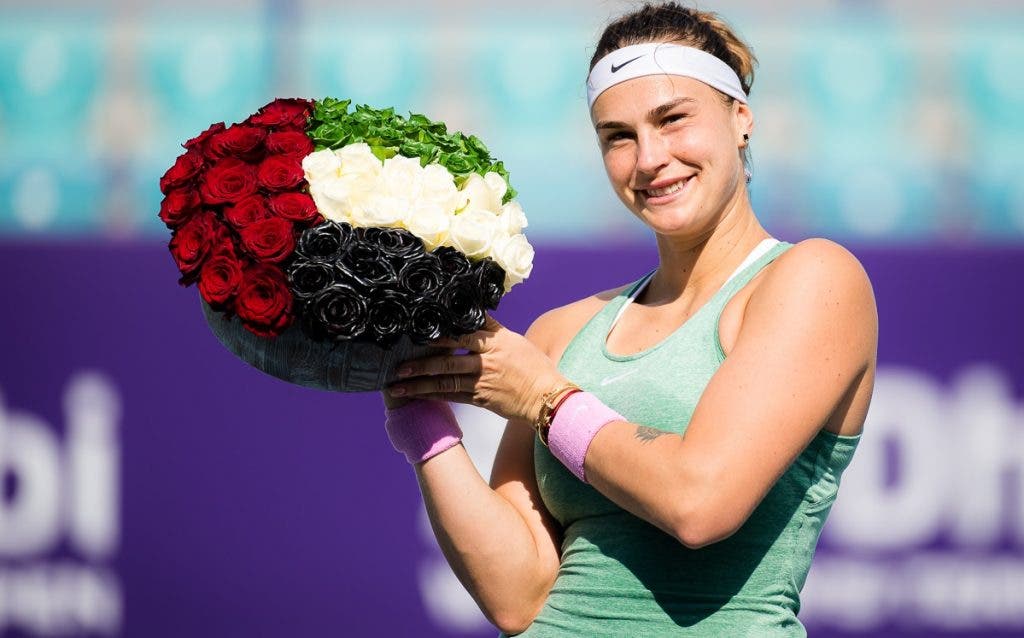 Aryna Sabalenka (#4) continued where she left off to cap another memorable week with her ninth WTA title and a new career-high world ranking no. 7 after dispatching unseeded Veronika Kudermetova in straight-sets – 6-2, 6-2 – extending an impressive win streak to 15 ahead of next month's Australian Open, where the 22-year-old hopes to begin improving her Slam record. 

Sabalenka continues her superlative-laden tennis to another title
18 winners, almost double kudermetova's points won (63-37)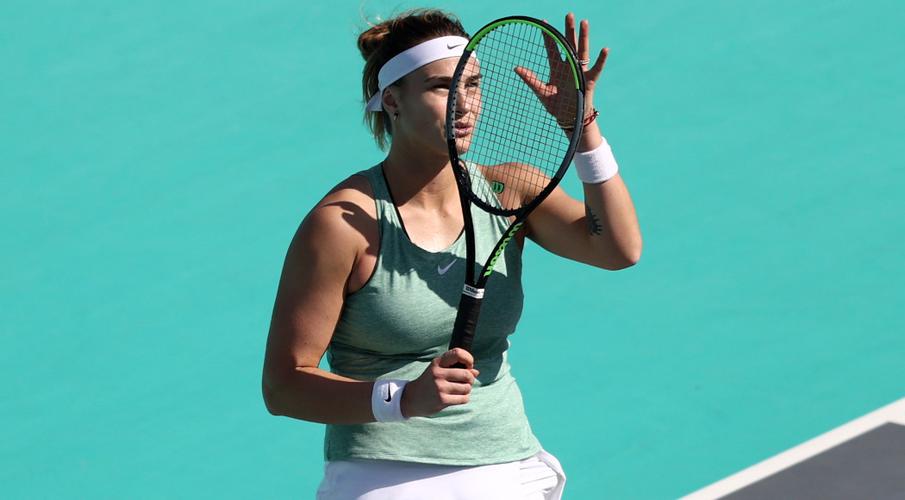 The key to this matchup was whether Sabalenka would continue the same suffocating pressure that saw her overwhelm Sakkari and outlast Rybakina – largely based off purposeful serving
It felt like the games were flying by, 14 minutes had passed and Sabalenka already had a 3-2 advantage. Plenty of short points with brief but bruising rallies were doing the trick.
After a powerful forehand winner, Kudermetova's double fault gave the Belarusian two break point opportunities and another error by the first-time finalist presented her first break of the set.
Sabalenka grabs early break and charges on
Kudermetova almost got an immediate break back, though the match was perfectly typified by one of the Russian's shots. It deflected off the net and Sabalenka sped forward. After exchanging shots at close-range, Aryna hit another emphatic winner to go 5-2 up after just 22 minutes.
Highlighting the time is important, as Kudermetova needed to slow the match's pace and importantly subdue Sabalenka's momentum. Instead, more unforced errors came before ballooning a forehand return wide of the mark on serve – a 6-2 first set was sealed within a flash.
She had recorded just three unforced errors in the first set and forced 13 from the 23-year-old.
Sabalenka wasn't wasting any time between points either, earning a quick hold of serve to begin set two before the conscious decision to mix up shot selection was key in doubling her lead.
Two return aces and a drop shot winner, as well as her ability to force errors from brilliant ball-striking meant Veronika was essentially being blasted off-the-court at times.
Sabalenka hadn't bagelled anyone this week and she wasn't prepared to be the first.
Kudermetova continues to battle despite resistance
An immediate break back was important, especially during the final point where she hung in the rally and made the tournament's fourth seed play one more ball. She was guilty of overthinking, overhit a slice return long and fumed to herself as 2-0 became 2-1. That wasn't for long though.
Kudermetova racked up multiple forehand errors again on serve, gifting Sabalenka easy points – suddenly that promising 2-1 deficit had doubled, after successive aces and importantly, powerful returns on serve helped Sabalenka dictate most points.
In fairness to the Russian, she saved a whopping five break point opportunities down 4-1 in an exchange which lasted far too long – was this the Sabalenka blip? Another timely return ace made sure it wasn't more than a hiccup and she was now a game away from another WTA title.
The scoreline didn't do Kudermetova's efforts true justice, but she saved a championship point and did elongate points – easier said than done against Sabalenka's power and court coverage.
After doing well to stay competitive down 5-2, a brutal net cord made it 30-40 precisely at the wrong time for Veronika. Another forehand flew long to earn Sabalenka her 15th consecutive win, a first WTA title of 2021 and one that will provide her with a welcome confidence boost.
She'll move to a career-high world number seven in next week's update, above Kiki Bertens, Petra Kvitova and US Open 2019 champion Bianca Andreescu. The big question now is, can she finally start delivering now when it matters most at the Slam tournaments? We'll soon find out.
Picture source: WTA Tennis / Jimmie48