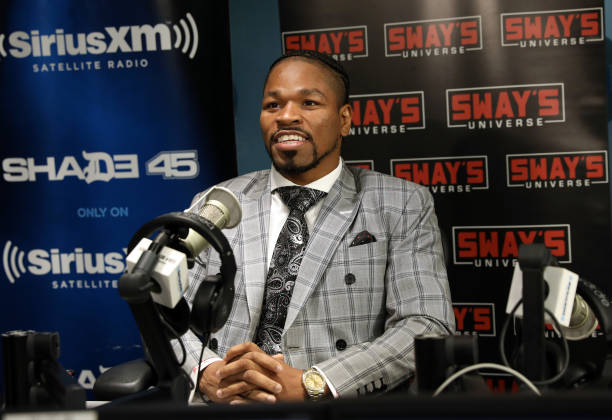 Five months removed from his last in-ring appearance, where he eased to a UD win over Germany's Sebastian Formella, former two-time welterweight world champion Shawn Porter (31-3-1, 17 KOs) has publicly reaffirmed his desire for another shot at gold this year: current WBO title-holder and undefeated champion Terence Crawford (37-0, 28 KOs). Will he get it?
Although the next fight to make is a mega one between Errol Spence Jr and Crawford – the division's two undefeated champions – Porter is unsurprisingly eyeing the latter.
He lost in a Fight of the Year contender against Spence in September 2019, received plaudits for his commentary and analysis on Spence's return against Danny Garcia in December.
READ: My Dec 5 review as Spence dominated en route to UD win over Garcia
Porter wants legacy fights, that much is clear
When asked at the time, Porter revealed his preference in a Manny Pacquiao bout – as it'd enhance his Hall of Fame case the most compared with a Spence rematch or Crawford title fight.
However, a report emerged early this week – centred on an interview he did with the AK & Barak Show – suggesting a fight against Crawford remains on his mind. Promoter Bob Arum is said to be uninterested, with the $1m offer a clear sign that they're looking at other targets instead.
Among them is Keith Thurman (29-1, 1 NC) and Vergil Ortiz Jr (16-0, 16 KOs).
The latter has a WBA gold welterweight title defence against Maurice Hooker in late March, on the week of his 23rd birthday. The former meanwhile, hasn't returned since losing his WBA super welterweight title and unbeaten record via split decision against Pacquiao in July 2019.
READ: Back in July – Thurman on his plans for a return, eyed Kell Brook as possible UK fight
On the fight he wants more than most, Porter was quoted as saying:
"I've not given up on that fight, I've had conversations with my dad, 'go get that fight, that's the fight for me.' So my dad's working."
Only time will tell what's next, though I'm unprepared to support Chris Williams' theory Arum doesn't want to agree a Crawford-Porter matchup because their fighting styles would end in a disastrous loss for Bud – exposing him to the same situation Lomachenko is suffering from now.
Crawford-Spence update from someone in close quarters
UPDATE, FEB 3: 
WBO Junior Lightweight champion Jamel Herring believes a mega-fight between world champions Terence Crawford and Errol Spence Jr "has to happen" while insisting their social media beef is nothing personal.
The 35-year-old, who trains alongside Crawford and was on the same 2012 USA Olympic team with Spence Jr, believes the fight will happen and is hoping we won't have to wait beyond 2021.
As quoted by BoxingNews24, he said:
"It's a good fight. Yeah, they throw jabs at each other but it's nothing personal.

Both are good individuals, just really hungry, competitive and wanna outdo the other. I'll have my jokes, but then I'll turn around, give Bud a call or reach out to Errol or vice versa. It's good for the sport, but as a fan, I would definitely love to see that fight and hope it happens sometime this year." 
Picture source: Getty unless stated