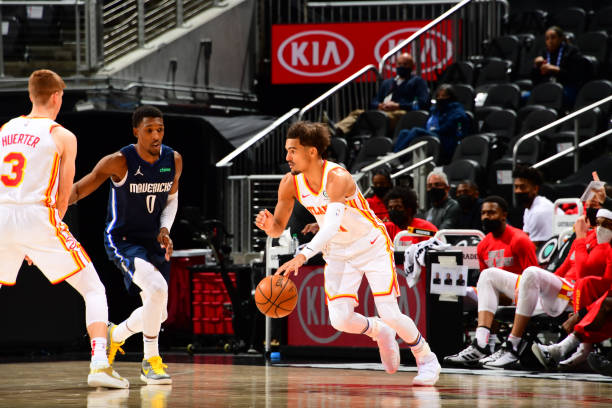 After contrasting games against the Dallas Mavericks and Detroit Pistons respectively, Atlanta (10-11) welcome an in-form team out West – Quin Snyder's Utah Jazz (16-5), who've lost just one of their last 13 games. Will they learn from their mistakes and avoid another close defeat?
Hawks vs Jazz: Intriguing cross-conference matchup awaits
Tip-off time: Friday, 12.30am BST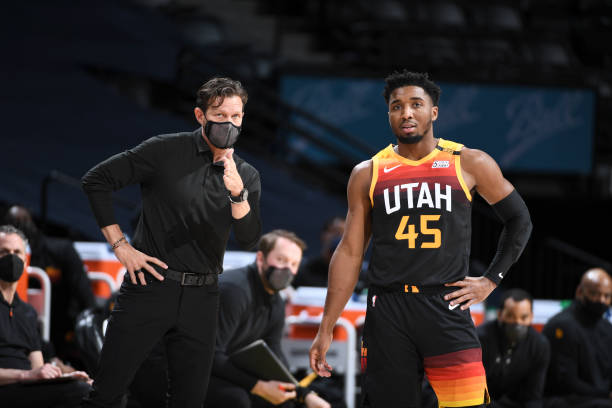 Donovan Mitchell led Utah in scoring once more with 32 points on 10-of-17 shooting as they survived a late surge to ease past one of the league's early strugglers. Contrastingly, John Collins' season-high 35 points wasn't enough as Dallas held firm en route to a six-point win last time out.
How will they fare when welcoming another tough challenge?
Luka Doncic had 27 points, 14 assists and eight rebounds as the Dallas Mavericks ended their six-game losing streak, defeating the Hawks away from home comforts overnight.
Kristaps Porzingis had 24 points and 11 rebounds, including an important tip-in after a Doncic layup missed with 31.9 seconds left as Atlanta made a furious comeback late on.
addressing The Trae conundrum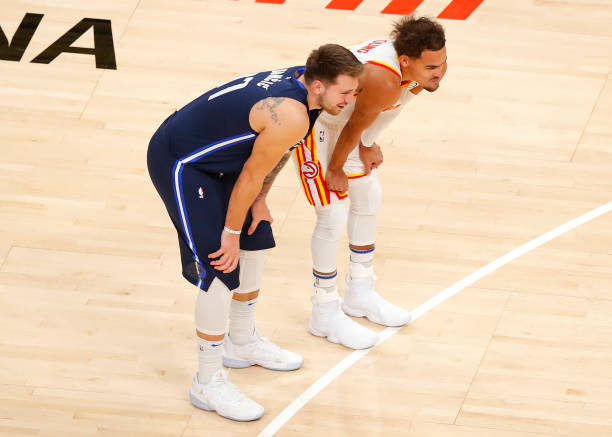 Trae Young had 21 points, nine assists and four rebounds – but didn't exactly receive the same help Doncic did as far as scoring was concerned. Third-year shooting guard Kevin Huerter, who also had 21 points, said as much post-game:
"They were denying Trae the ball from pretty much the second we inbounded it. They made it tough on him."
Besides those two and the aforementioned Collins, their scoring help was infrequent – offseason acquisition Danilo Gallinari had 19 in 21 minutes from the bench, but almost half was from the free-throw (9) line.
Doncic had no such issues. Six Dallas players scored double digits, while he was perfect from the foul line (10-of-10).
After a tightly contested affair for three quarters, the Mavericks pulled away early in the fourth and held on to snap their longest losing streak since a seven-game run from March 2 – 14, 2019.
Despite their quality, Atlanta continue to struggle down the stretch in closely-contested games. Nine of their 11 defeats this term have been by less than 10 points, something Collins addressed.
"That's been our Achilles heel a little bit, we've got to continue to work on it as a young team."
Utah are unlikely to have much mercy on them in that regard. Having squandered a huge lead in the fourth quarter, they regained their composure and reclaimed the NBA's best record from the LA Clippers with a 117-105 win over Detroit on Tuesday.
Mitchell continues to made headlines but Mike Conley (20 pts, five ast) and Bojan Bogdanovic (18, three rebs and ast) also chipped in too. Royce O'Neale recorded his second double-double of the season (12 pts, 13 rebs) as they won their ninth successive home game and were able to withstand some late Detroit pressure – something Atlanta must be mindful of in this encounter.
Who's more likely to win? The breakdown
ESPN's Basketball Power Index is giving Utah a clear advantage in this matchup (62%), unsurprising given their impressive form of late. Young may be averaging higher stats in PPG and FT% than the Jazz's leading scorer Mitchell – but doesn't have enough help.
Utah are better defensively, average higher FG%, rebounds and blocks per game than their upcoming hosts, so it'll be interesting to see how the duel between centers – Rudy Gobert and Clint Capela – unfolds. With all of that in mind, I'm expecting a hard-fought away win here.
Predicted line-ups
Hawks: Trae Young, Kevin Huerter, Cam Reddish, John Collins, Clint Capela
Jazz: Mike Conley, Donovan Mitchell, Bojan Bogdanovic, Royce O'Neale, Rudy Gobert
Picture source: Getty — post-game quotes via ESPN