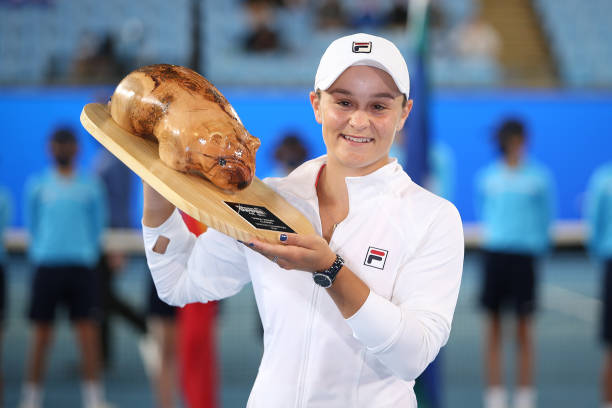 Ashleigh Barty capped her long-awaited return with a win over Garbine Muguruza in the Yarra Valley Classic final, while Britain's Dan Evans has a new career-high world ranking (#26) after beating Canada's Felix Auger-Aliassime in his warm-up event final. It's provided the pair with welcome preparation ahead of the Australian Open, which gets underway in a matter of hours.
Muguruza brings the best out of Barty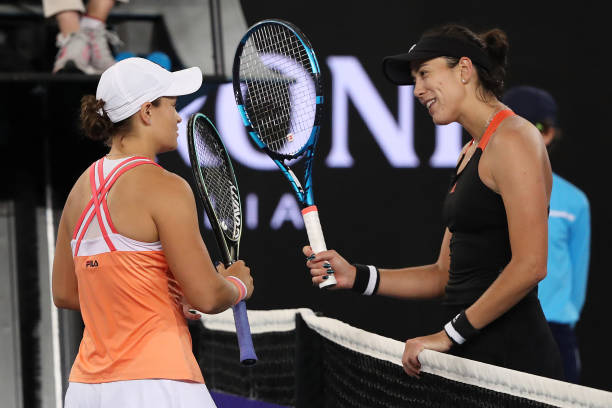 World number one Barty has revealed she's happy with the preparation made, as she attempts to become the first home champion at the Australian Open in 43 years this month.
Due to health and safety fears surrounding the coronavirus pandemic, Barty stayed home but hasn't suffered after 11 months' inactivity – prevailing beyond Spain's Muguruza 7-6 (7-3), 6-4.
With unprecedented circumstances surrounding the first Slam of 2021, she used Brussels sprouts as a metaphor for leaving no stone unturned. As quoted by tennis365.com, she said:
"I'm just trying to come out here, do the best that I can.

I've done the preparation, eaten my Brussels sprouts, done everything to put myself in a position that I can go outh there and perform at the best level I can. I go into this Australian Open excited, well prepared, ready to play.

Then we just see what happens come that first match. We focus on that first match, try to do the best that we can, then go from there." 
Barty faces Montenegro's Danka Kovinic in her first-round matchup on Tuesday (8am BST), has defending champion Sofia Kenin and US Open finalist Victoria Azarenka in her half of the draw.
Contrastingly, Muguruza faces lucky loser Margarita Gasparyan in R1 on Tuesday (midnight BST) with three-time Grand Slam champions Angelique Kerber and Naomi Osaka in her section.
READ: Muguruza – Excited for new tennis season, reassured of safety in Australia
---
Evans wins first ATP title, beating Auger-Aliassime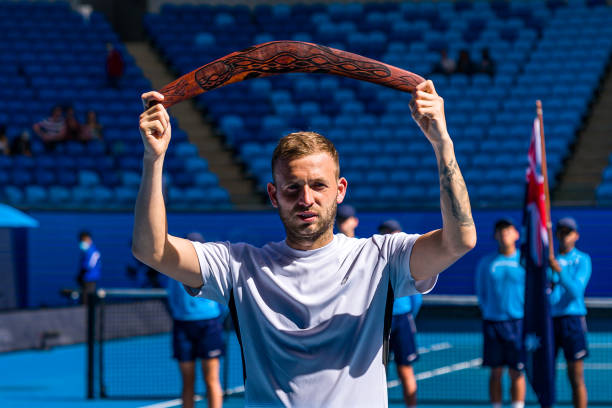 No coach, no problem for Dan Evans.
After splitting from mentor Mark Hilton last year and a failed trial with Australia's Chris Johnstone ahead of this week, Evans only had his girlfriend and an Australian-based friend in his team.
The 30-year-old – Britain's number one – earned the first ATP tournament triumph of his career, beating Canada's Auger-Aliassime 6-2, 6-3 in the Murray River Open final.
Evans, who will wake up to a new career-high world ranking of 26, lost two previous ATP finals vs. Luxembourg's Gilles Muller at Sydney in 2017 and Moldova's Radu Albot at Delray Beach in 2019.
Auger-Aliassime wasn't given an opportunity to really get going and committed 32 unforced errors in his seventh ATP final – the 20-year-old Canadian's wait for a first title rumbles on.
Also read: Felix Auger-Aliassime says his first ATP title will come when it's deserved
As quoted by the Australian Open's official website, Evans admitted his practice wasn't the best over the last fortnight but he'll take lessons from the success he's had recently.
"If I'm being honest, I didn't have a great two weeks' practice. I really set in stone that I would get back to what I was good at, and it really reinforced my game style and plan, never really wavered from that.

I think the last three matches I really put my game on the court and was decisive on how I was going to play, made clear decisions, and to come forward and be aggressive."
Evans faces Cameron Norrie in an all-British affair on Tuesday (4.30am BST), while Auger-Aliassime faces lucky loser Cedrik-Marcel Stebe with a tough section if he progresses next week.
That includes the likes of compatriot Denis Shapovalov, last year's Roland Garros semi-finalist Diego Schwartzman and Great Ocean Road Open winner Jannik Sinner – more on him later.
---
Russia claim ATP Cup with Medvedev and Rublev on song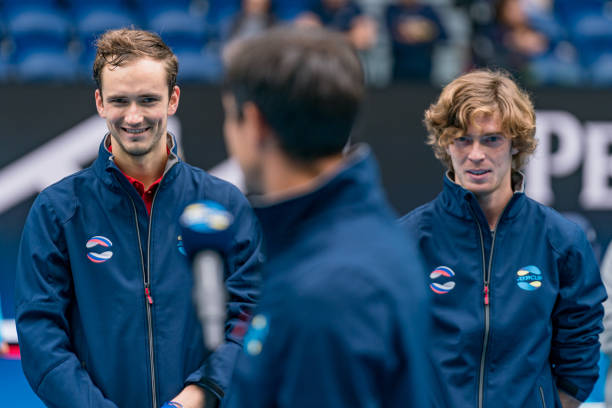 Andrey Rublev (#8) and Daniil Medvedev (#4) eased to straight set victories against Italian duo Fabio Fognini (#17) and Matteo Berrettini (#10) respectively as Russia are new ATP Cup winners.
After 2-1 group stage wins over Argentina and Japan, they continued their flawless singles record against Germany in the semi-finals – outlasting Jan-Lennard Struff (#37) and Alexander Zverev (#7) despite both relinquishing the first set on Saturday.
Both their best finishes in Melbourne have been fourth-round defeats – Rublev last year losing in straight sets (6-4, 6-4, 6-4) against eventual semi-finalist Zverev. Medvedev lost to eventual champion Djokovic in 2019 and a breathless five-set thriller by Stan Wawrinka early last year.
Since then, Rublev had quarter-final finishes at the US Open and Paris last year while Medvedev got to the semis at Flushing Meadows before ending 2020 with an ATP FInals win in London.
Medvedev faces Vasek Pospisil on Tuesday (2.30am BST) while Rublev faces Germany's Yannick Hanfmann (1am) and the pair are interestingly in the same half. How will they fare this month?
---
Sinner shrugs off niggling injury to win second ATP title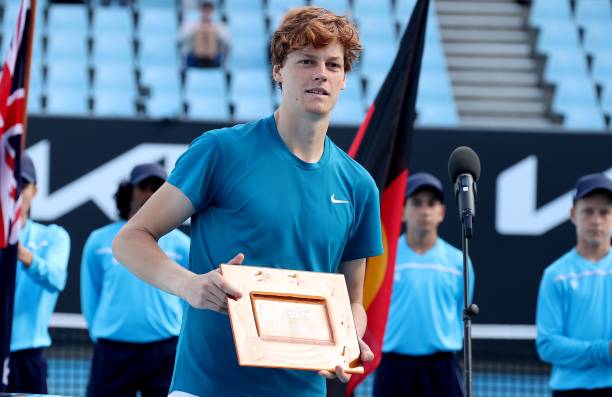 Another player with a career-high world ranking is Italian teenager Jannik Sinner (#32), who won his second consecutive ATP title – outlasting compatriot Stefano Travaglia overnight.
Also read: Sinner beats Vasek Pospisil, becomes youngest ATP title-winner in 12 years
He refused to get ahead of himself, saying he hasn't thought about his winning streak or been dwelling on moments continuing to justify his standing as one of the sport's bright young stars.
"There have been very great moments from last year, which obviously I take with me. But you know, this is not only about winning.

Sometimes losing matches, important matches can help you maybe even more, especially when you are young."

This one [title] is a bit different and a tough week for every player, playing twice in one day. Yesterday I had a tough match against Karen [Khachanov in the semi-finals], so today I'm very happy about my performance."
He was seen struggling on his haunches between points with commentators suggesting he had stomach cramps or a muscle issue, but gritted his way back from 3-1 down in the first set to win.
He faces a tricky R1 clash against Shapovalov on Monday (9.15am BST) and it'll be interesting to see what sort of shape the 19-year-old is in after another quick turnaround between matches.
Picture source: Getty – quotes via ausopen.com unless stated