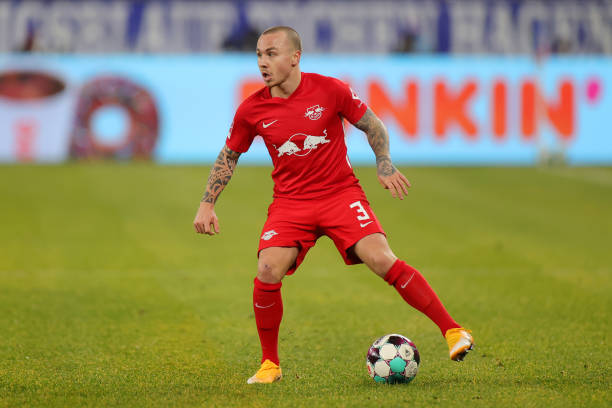 Manchester City fullback Angelino's season-long loan spell could be made permanent for €20m (£17.5m) as soon as this weekend, because the Spainard – thoroughly enjoying his time at RB Leipzig – has an appearance-based obligation to join the Bundesliga side permanently.
Angelino has taken to Leipzig like a duck to water in recent months and returned for another loan deal through the 2020-21 campaign after initially joining for the rest of the previous season.
According to a report in Germany's Sport Bild, the deal will be made permanent when he makes his next appearance – likely at home against strugglers Augsburg on Friday evening.
He's started all but one of their 20 Bundesliga games so far this term, operating either at left-back or further forward as a left-sided midfielder under Julian Nagelsmann's watch.
There appears to be a discrepancy between when the deal will actually be completed but once the purchase obligation is triggered, they would agree terms on a four-year deal until 2025.
He has eight goals and eleven assists already this term in all competitions, playing a pivotal role – especially vs. Manchester United as they finished runners-up in their Champions League group.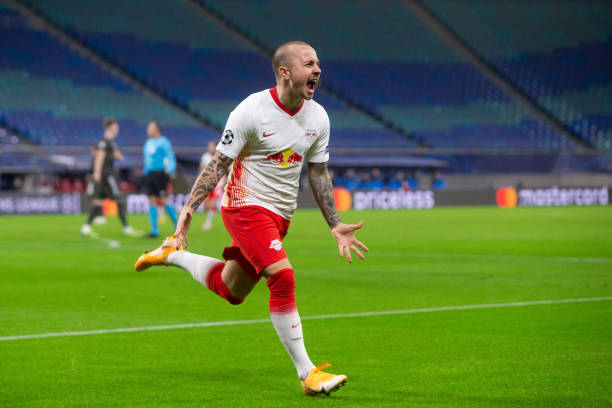 They play the Premier League's defending champions Liverpool later this month in the first of their last-16 clash and when his loan extension was made public, the 24-year-old said:
"I'm delighted to be staying in Leipzig and that we carry on our journey together. My first six months with RBL have been amazing; I got lots of game time straightaway and I really like the coach and the team's approach.

"We also had really successful Bundesliga and Champions League campaigns. I'm very much looking forward to the future and lots more success."
His return to Manchester in the summer of 2019, following a successful season with Eredivsie side PSV Eindhoven, admittedly took many by surprise considering their existing options at left-back – Benjamin Mendy and Oleksandr Zinchenko, the latter was rewarded with a new deal.
Hindsight is always 20/20 but City ultimately spent poorly – and in the wrong areas – as their title defence went up in flames rather rapidly last season. That isn't Angelino's fault, but he has continued to flourish elsewhere and establishing himself as one of Europe's best in his position.
As for his parent club, they're firing on all cylinders without key men in Sergio Aguero (COVID-19, hamstring) and Kevin de Bruyne (muscle) right now.
Their 3-1 away win over Swansea booked their place in the FA Cup quarter-finals, while top of the Premier League with a game in hand, have an EFL Cup Final date vs. Tottenham in late April and return to Champions League action against Borussia Monchengladbach on February 24.
Picture source: Getty