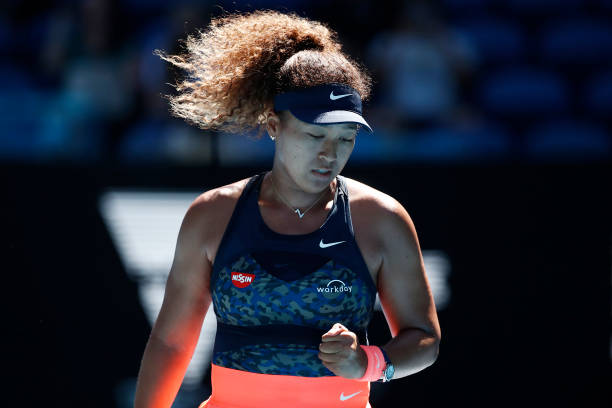 Naomi Osaka (#3) recovered from a sluggish start, down an early break and needing to save points to avoid a 3-0 deficit, to beat Serena Williams 6-3, 6-4 in an hour 15 minutes as fans returned, watching in awe as the 23-year-old once again put her idol's aspirations for a record-equalling 24th Grand Slam title on ice – booking another Final appearance this weekend.
Osaka recovers from groggy start to win in style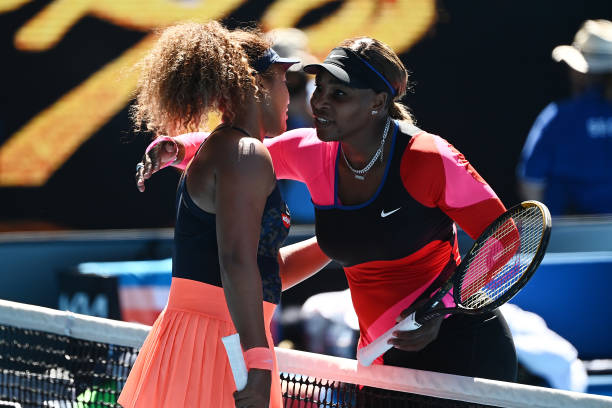 The picture above is particularly poignant, as despite the perplexed looks and understandable frustration from a profligate Serena on this occasion, there felt like a subtle acceptance here.
She had played at a high level with excellent shot defence and grit to overcome tricky challenges against Aryna Sabalenka and Simona Halep in successive rounds. Osaka was simply even better.
So much so that despite recording a new personal tournament-high eight double faults, presenting Serena with seven break point chances, she remained composed when it mattered.
A shaky early service game provided Williams with a break to build upon, though Osaka saved one double break opportunity to get herself on the scoreboard at 2-1. That proved the foothold she needed, breaking back immediately before a gripping tussle unfolded as she went 3-2 up.
From the ability to survive that shaky moment early on, Osaka soared.
She had won five successive games (2-0 down, 5-2 up) with up-the-line winners and although Williams held firm to ask the serve it out question at 5-3, the Japan international didn't hesitate.
It was helped in part as more errors continued to fly off Serena's racquet in a set littered with many unforced errors by both – 22 through the first five games – emphasising an untidy start.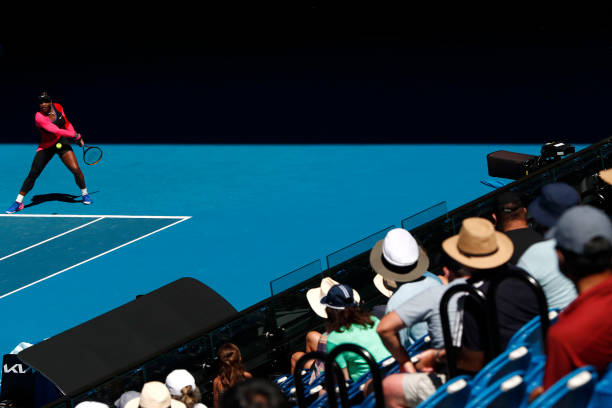 But nonetheless, Osaka finished set one with a flourish and it only got better to start the second.
She hit two backhand winners: one up-the-line, another deflly placed crosscourt, to establish an early break. Although her serving was inconsistent, Serena couldn't exactly profit from it.
Osaka would follow a double fault with two 119 mph aces: one down the T, another out wide.
Williams avoided going down a double break herself but was increasingly frustrated as forehand returns continued to skew wildly out or into the net. Osaka was pushing her backwards and the defiant defensive skills she showcased against Halep weren't as effective here.
Osaka's serving issues continued as the double fault count rose. She saved two break points but double faulted on a third, presenting Serena with her clearest opportunity to level proceedings.
Just as the door opened, Naomi slammed it shut again: three winners and an error to break straight back, give herself a 5-4 lead and serve for a place in the Final. Williams' unforced errors (24 total) didn't show any signs of stopping and Osaka closed out with a love hold to win 6-3, 6-4.
Post-match comments
Post-match, she admitted to some nerves but eased her way into things after a slow start before praising Serena and revealing an interesting pre-matach ritual.
"I hit a lot of unforced errors in the first few games, nervous and scared but eased my way into it, the biggest thing for me is having fun, this is the first day having the crowd in a while and I think it's always an honour to play her, I didn't want to go out really bad so tried my best. 

I don't know if there's any little kids [here] but I was watching her play, so playing her is a dream. The biggest thing I've learned is you're a competitor playing against another one, tennis is a game." 
On whether experience is overrated or really matters in Grand Slam Finals, as she prepares to play a first-time finalist in either Jennifer Brady (#22) or Karolina Muchova (#25) on Saturday:
"It depends on if you're super hard-headed or not, probably [does]. I don't know if that's a bad thing but everyone's really excited when they play their first final, I'm not wishing nerves on them… but yeah." 
And a pre-match ritual that got the crowd going:
"It's super weird. For the past three weeks I've been eating Japanese food the day before my match, I ate Greek yesterday and Tsitsipas beat Nadal… I was like ooh, maybe this is a sign."
Picture source: Getty – quotes via Eurosport broadcast