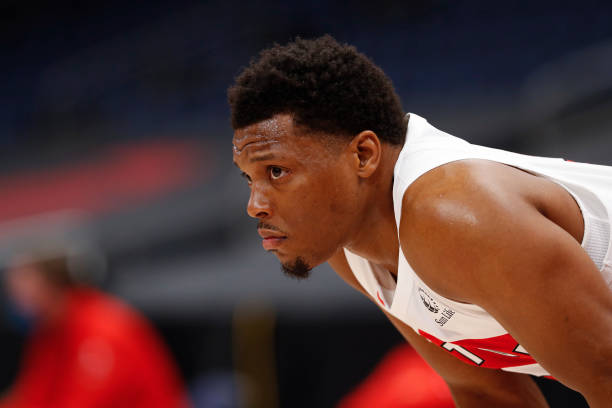 Reports claim Toronto Raptors PG Kyle Lowry is attracting interest from many title-contending teams – including the Los Angeles Clippers and Philadelphia 76ers – with the six-time All-Star said to be more interested in a move back home to Philly, should the right trade scenario unfold between now and the March 25 deadline. His agent Mark Bartelstein has denied these claims.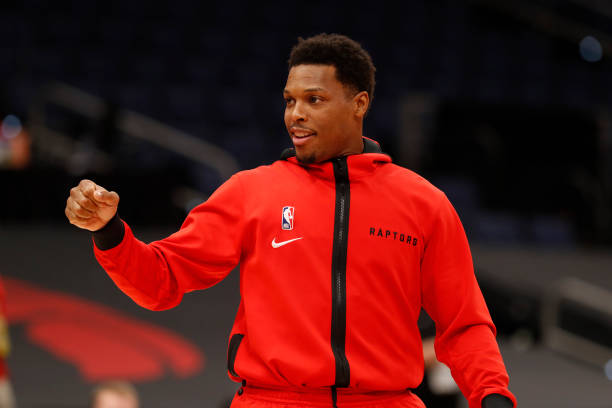 Lowry, 34, is almost midway through his ninth campaign as a Raptor, where Nick Nurse's Toronto side are 16-17 to start the regular season after a rough 1-6 record through January 7.
Successive defeats vs. Philadelphia and Miami recently – two Eastern Conference rival teams reportedly eyeing his services – means they're below .500 ahead of a three-game home stint which begins against an undermanned Houston Rockets team in the early hours on Saturday.
Through 26 games so far, Lowry is averaging 18 points (46.1 FG% and 39.5% from three-point range), 6.5 assists, 5.5 rebounds and 1.2 steals this term.
Philadelphia Inquirer's Keith Pompey reported earlier today that Lowry "would like" a move to his hometown Sixers, with a source telling him the sides "might be able to get something done."
Although the speculation has been quickly shut down by his agent, there's no smoke without fire – Toronto want to get younger and having paid rising SG Fred VanVleet $85m over the next four years during the offseason, Lowry could prove a hard sacrifice the franchise are willing to make.
After all, he's owed $30m this season and will be a free agent in the summer. Pascal Siakam, VanVleet and 23-year-old small forward OG Anunoby have either begun or will start significant extension deals in 2021-22, so extending Lowry's contract – even with a likely pay cut – is tough.
---
Why the clippers seem like his best fit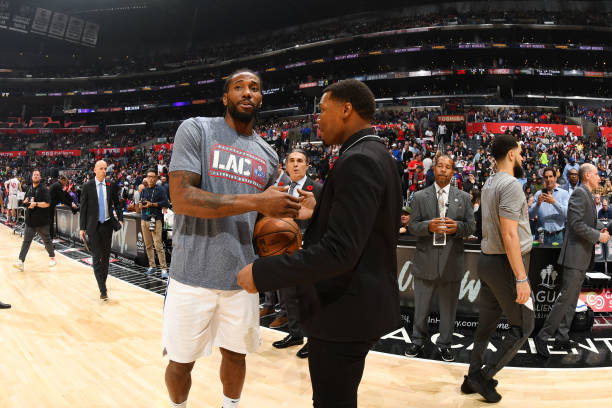 Only time will tell, but judging solely on stats, you can see why there's genuine interest from title contenders. Lowry has championship-winning experience – having played a pivotal role in their unlikely Finals win two seasons ago, so perhaps the Clippers could prove the best fit for him.
After all, they have perennial All-Star small forward Kawhi Leonard and veteran center Serge Ibaka – close friends who departed in successive seasons after their aforementioned title run.
He was former teammates with Marcus Morris in Houston (2011-12) while reportedly close to members of their coaching staff (HC Ty Lue and assistant Chauncey Billups). That helps.
Although Philadelphia have impressed with Joel Embiid playing at an MVP-calibre level, Tobias Harris improving after an underwhelming year last season and Ben Simmons bouncing back from a sluggish start, many believe the Brooklyn Nets are favourites to emerge from the East.
So with that in mind, does Lowry sacrifice going home for a better chance to win again? A league source also told Pompey that Toronto are willing to reward him for his service by helping him secure an opportunity to win another NBA title, should he actively want to leave.
He's entering the twilight years of his career and has to be mindful when making a decision over his future. Will he stay in Toronto altogether? This just doesn't feel like the end of this story.
Picture source: Getty