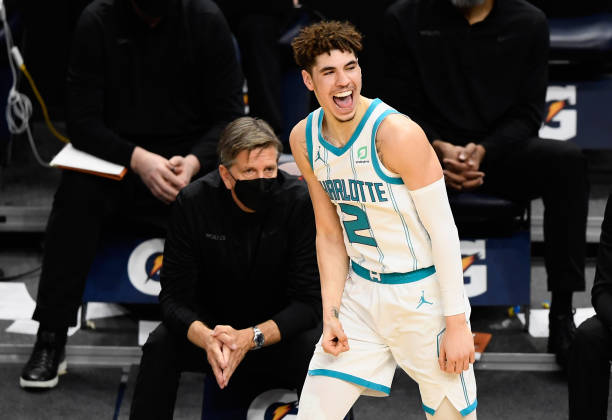 Midway through his first NBA season, rookie point guard LaMelo Ball has adjusted to the game better than anyone thought he would early in his career, according to quotes emerging from Hall of Famer and Charlotte Hornets majority owner Michael Jordan earlier today.

Jordan, who many believe is the greatest basketball player of all-time, told the Associated Press' Steve Reed they are impressed with his rapid adjustment to a higher level among the toughest opposition he's ever faced. After all, he ventured abroad and played just 12 NBL games last term.
"I think Melo has adjusted to the NBA game better than any of us ever thought this early in his career, he has exceeded our expectations so far this season."
Ball was selected third in the 2020 NBA draft but his play quickly helped him emerge as a clear frontrunner for the league's Rookie of the Year award, averaging 15.8 points, 6.3 assists and 6 rebounds per game in 35 matches thus far (15 starts).
He was named the Rookie of the Month in January and February and while it's still early, already there are suggestions that Minnesota and Golden State out West should've chosen him instead.
Anthony Edwards has impressed in flashes for a struggling Timberwolves team, while Golden State opted for team needs with promising big man James Wiseman and are remaining patient.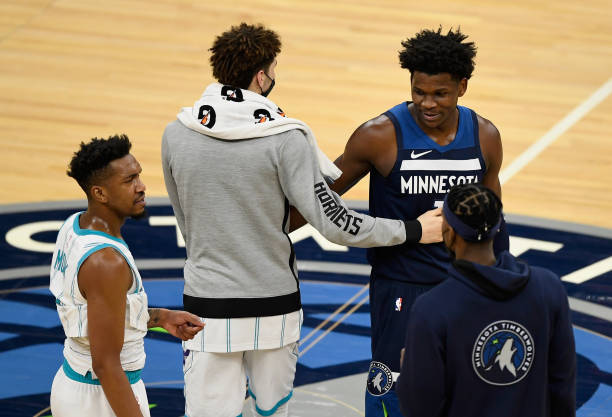 Beyond his encouraging numbers, Ball has repeatedly turned heads with his ability to create highlights in a variety of ways – whether that be his awareness, tendency for flashy assists or general electricity with the ball in his hands as teammates anticipate what he's going to do next.
Earlier today, Bleacher Report's Jonathan Wasserman said this among other things:
"Every strength on Ball's scouting report from Australia's National Basketball League has translated to the NBA. And fast. But the bigger takeaway is the overblown predraft concerns. 

He has convincingly answered scouts' questions—shooting with comfort and accuracy, handling physicality, appearing coachable and grounded. 

The Hornets wisely didn't worry about fit, adding him to a roster that had an established backcourt. They'll reap the benefits of two draft-night oversights and move forward with one of the league's premier two-way playmakers."
Also read: LaMelo not surprised by his record-breaking numbers – you shouldn't be either
Ball settled in quickly, Jordan targeting to future success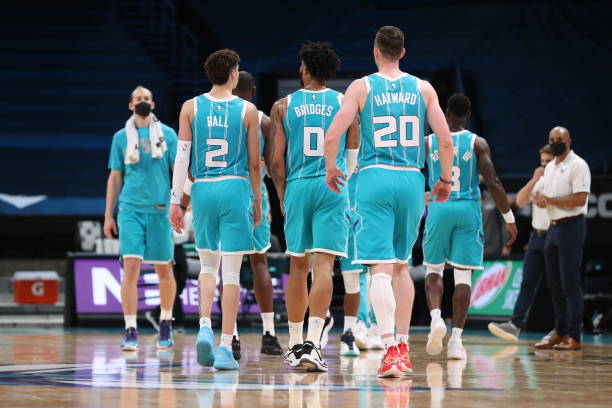 In the piece linked directly above, there was a particularly telling quote from second-year PF PJ Washington – averaging 12.5 points, 6.3 rebounds, 2.9 assists and 38.5% from 3PT in 31 games.
"It's tough because you don't know when it's coming. He might throw it behind his head, behind his back or straight to you. You have to be active, aware when he has the ball – it's always fun playing with a guy like that."
The COVID-19 pandemic saw the annual summer league tournament scrapped, alongside a reduced training camp and preseason campaign. Considering what was an unpredictable transition in an unprecedented year, he should've struggled more in getting acclimatised, right?
Instead, he's blossomed quickly and has the Hornets (17-18) targeting a first playoff appearance since 2016. On what the future holds in an intriguing Eastern Conference, Jordan added:
"Our goal is to build a consistent winner and have free agents look at our program, just like Gordon [Hayward] did this offseason.

It's not just about Melo, it's about our group of young, talented players, coaching staff and entire Hornets organisation. All of those factors, along with Charlotte being a great city, will make us become a destination."
Picture source: Getty – quotes via Bleacher Report unless hyperlinked otherwise