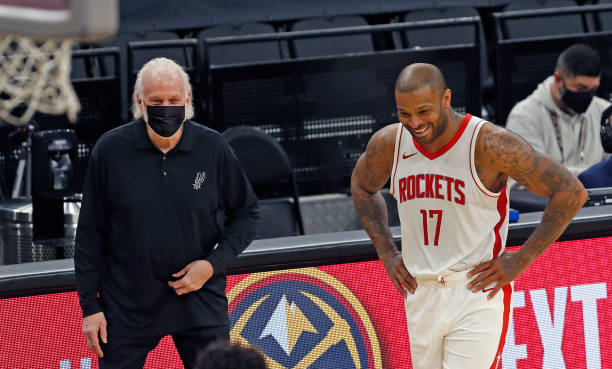 The Milwaukee Bucks have acquired Houston Rockets power forward PJ Tucker in a four-player deal designed to bolster their Eastern Conference playoff push – sending DJ Augustin and DJ Wilson with a pick going either way, alongside forward Rodions Kurucs. Does the 35-year-old still have more juice left in the tank for another gruelling championship challenge though? 

Tucker returns to the East with title-chasing bucks
Bucks acquire valuable experience in Tucker
Bucks get PJ Tucker, Rodions Kurucs and unprotected 2022 first-round pick
Houston get DJ Augustin, DJ Wilson, unprotected 2023 first-round pick and one 2021 swap right
Phoenix quietly get better, too
Suns acquire Torrey Craig for cash considerations in separate deal
Bucks GM Jon Horst was said to have been persistent in his pursuit of Tucker recently, eventually striking a deal with Rockets GM Rafael Stone on Wednesday afternoon (US time). The 35-year-old, previously linked with multiple contenders, posted an emotional farewell to Instagram:
https://www.instagram.com/p/CMi8OaYhSsU/?utm_source=ig_embed
Milwaukee's 2021 draft pick will likely be at the top of the second round, rather than somewhere in the final few first-round slots. After the departures of Russell Westbrook and franchise guard James Harden, it's no surprise Houston (11-28) have the league's second-worst record.
Throwback read: Russell Westbrook's trade request and tensions in Houston is no surprise
It goes without saying that they're in rebuild mode, with two-time All-Star SG Victor Oladipo – who was part of the Harden trade – among those who appear increasingly likely to depart.
Houston could have three first-round picks to work with in this year's upcoming draft, which features Oklahoma State's Cade Cunningham and G-League star Jalen Green among others.
Between the ball club and Tucker, they recently decided he would step away until a trade could be organised per head coach Stephen Silas. Milwaukee gladly pounced, given his capabilities.
---
Is this a good deal for milwaukee though? Jury remains out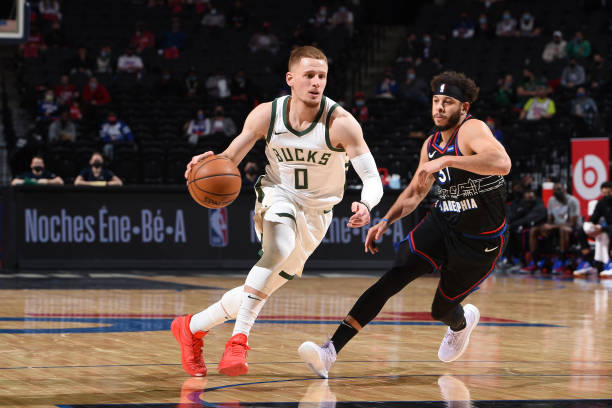 If you cast your mind back a few months, DJ Wilson was part of the Bucks' botched Bogdan Bogdanovic sign-and-trade deal – alongside Ersan Ilyasova and Donte DiVincenzo.
The latter, a third-year SG, now has additional responsibility as part of Mike Budenholzer's rotation and is averaging career-highs in points (10.6), rebounds (5.1), assists (3.1) and 3P% (38.2) through 40 starts this term. He's still viewed as their biggest trade chip before the deadline.
Ilyasova was waived by Milwaukee in mid-November, a month before the season began, and joined the NBA-leading Utah Jazz (29-10) on March 10 for the rest of this current campaign.
ALSO READ: What now? NBA Q+A: Rookie watch, trade targets and look at the surging Suns
Tucker is averaging 4.6 rebounds, 4.4 points, 1.4 assists and a career-low 35.9% FG in 32 regular season games but there's much more to his game than just an eyecatching statline.
His defensive versatility to guard multiple positions at a 6'5, 245lb-frame makes him a useful fit on most contending teams, whether chosen to start or a reliable glue guy off the bench.
Although his offensive efficiency numbers are poor this term, he's a 35.9% shooter from deep-range in his career and could provide the missing link Milwaukee are looking for after falling short out East in previous years. That's more pressing after their Jrue Holiday offseason move.
It's clear they're in win-now mode, not least after reigning two-time MVP Giannis Antetokounmpo signed his heavily-anticipated supermax extension before the season began in December.
Whether this move will put them over the top against the likes of Brooklyn and Philadelphia, remains to be seen. Does Tucker truly have more juice left in the tank come playoff time?
---
What about Torrey Craig?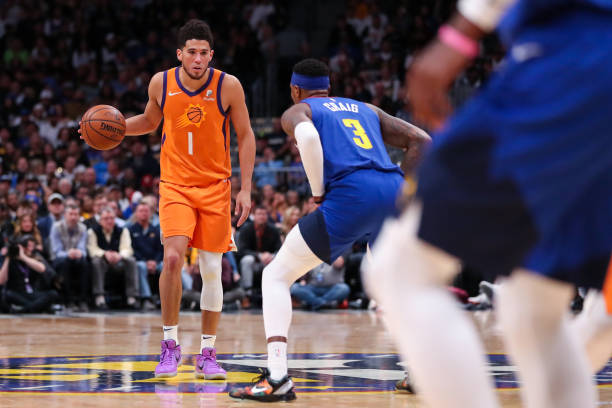 Craig played 18 games but failed to establish a rotational role in Milwaukee after agreeing a free-agent deal over the offseason, after three increasingly productive years with the Denver Nuggets.
Phoenix have been among the season's surprise packages out West and quietly, they've added another piece who possesses defensive versatility and playoff-tested pedigree – something they made sure to add with Chris Paul (Oklahoma City Thunder) and Jae Crowder (Miami Heat).
Picture source: Getty – trade-specific information sourced via ESPN