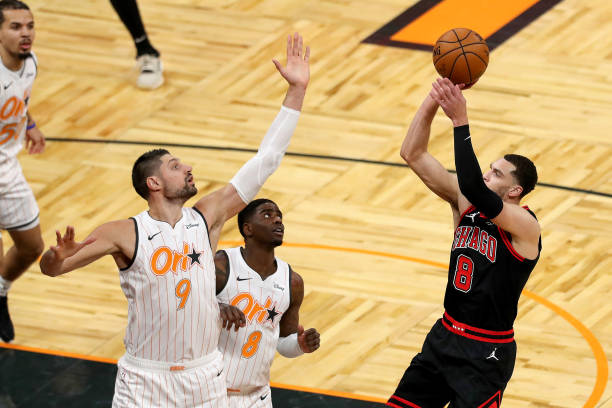 Aaron Gordon's trade request this week incentivised an ambitious Orlando side to embrace rebuild mode with key duo Markelle Fultz and Jonathan Isaac both sidelined with ACL tears. Chicago are 1.5 games behind the eighth seed out East and now boast having two true All-Stars for the first time since 2014-15 – when they were eliminated by LeBron James in the postseason.
Bulls acquire all-star center Vucevic in four-player trade deal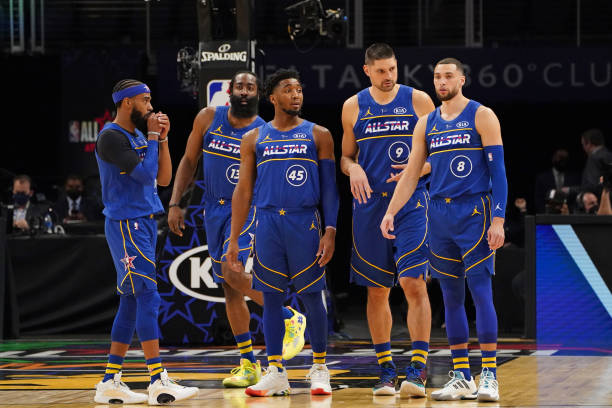 Kyle Lowry and Lonzo Ball were among those heavily linked with big moves but ultimately stayed put at their respective franchises Thursday, though deadline day's blockbuster trade was one seeing Orlando trade their All-Star center to an Eastern Conference counterpart in Chicago.
The trade
Bulls get Nikola Vucevic, Al-Farouq Aminu
Magic get Wendell Carter Jr, Otto Porter Jr and two first-round picks (2021, 2023)
In a separate trade with the Boston Celtics – who sit in the aforementioned eighth seed – they also managed to acquire center Daniel Theis (9.5 points, 5.2 rebounds per game) and second-year shooting guard Javonte Green for Washington Wizards' Mo Wagner and Luke Kornet.
Orlando's rebuild mode very much active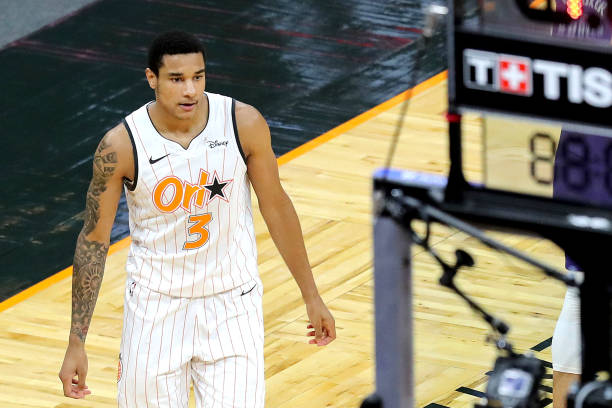 Just half-an-hour after ESPN's Adrian Wojnarowski said it would take a "substantial" package to pry Vucevic away from Orlando, he tweeted the news confirming he was gone after all as they look increasingly to the future with multiple draft picks to accompany their younger core group.
They have nine players 25 or younger, including this year's 15th draft pick Cole Anthony (fractured ribs), guard R.J. Hampton and PF Chuma Okeke – who recorded 17 points with perfect shooting in 20 minutes during their 112-111 win over the Phoenix Suns on Wednesday night.
Aaron Gordon faces a Jerami Grant-sized hole to fill with new teammates in Denver, after the sides agreed a four-player trade (featuring Hampton) and the Nuggets' 2025 first-round pick.
invaluable veteran Vucevic chicago-bound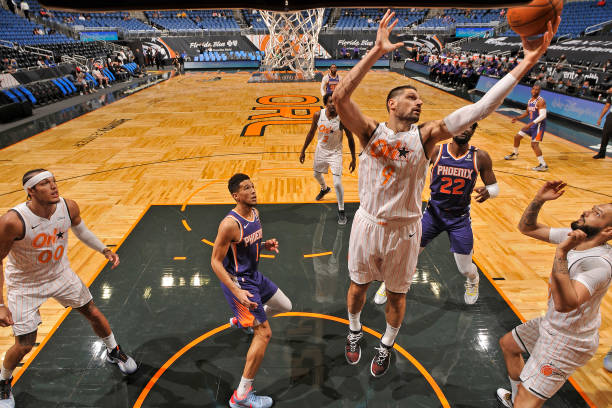 Vucevic, who began his NBA career with the Philadelphia 76ers after being drafted 16th overall in 2011, was traded to the Magic after his rookie season.
The two-time All-Star (2019, 2021) is averaging career-highs in points (24.5) and 3P% (40.6) in 44 regular season games this season with multiple milestones broken during his time in Florida.
Magic's president of basketball operations Jeff Weltman said it best in a statement:
"Anytime you trade a player like Nikola, it is a tough decision to make.

Vooch will go down as one of the best players to ever wear a Magic uniform, we can't thank him enough for all the contributions he made to the organisation, both on and off-the-court."
Playing just shy of 600 games (591), he's one of just three players to reach the 10,000-point milestone there – Dwight Howard (2004-12) and Nick Anderson (1989-99) the other two.
According to ESPN Stats & Information, Vucevic is just one of four players leaguewide to average 21 points and 11 rebounds over the last three seasons, alongside two-time MVP Giannis Antetokounmpo, 76ers' MVP candidate Joel Embiid and Minnesota's Karl-Anthony Towns.
If you gloss over ESPN's oddly specific stats then you'd understand why a LaVine-Vucevic pairing provides the former with precisely what he needs to commit long-term. He's their franchise player and is averaging career-highs in points (28.1), assists (4.9), FG% (52) and 3P% (43.7) too.
He's led them in scoring on 34 occasions already this season and single-handledly dragged teammates through precarious moments – scoring 36 as they were 128-124 winners vs. the Pelicans or his 40-point game against the Thunder last week are just examples from March alone.
The way they capitulated against the Denver Nuggets last weekend was unsettling to say the least, emphasising a need for more defense and better execution in tight moments as a collective unit – not just looking towards their star guard to always bail them out.
Also read: Blazers 108-111 Bulls: White, LaVine key as visitors rally down 20 to win
It would've hurt for them to relinquish third-year center Wendell Carter Jr, who hasn't yet taken the leap expected after being picked seventh in the 2018 draft – but then again, neither did LaVine until year four by which point original draftee team Minnesota Timberwolves traded him.
"Wendell is a talented, young player, who is just starting to blossom.

We are excited not only to add him to our team, but to watch him continue to develop into the player we think he can become. We're happy to welcome Wendell and Otto to the Magic family." – Weltman on Wendell's arrival
Looking back, as much-needed inspiration going forward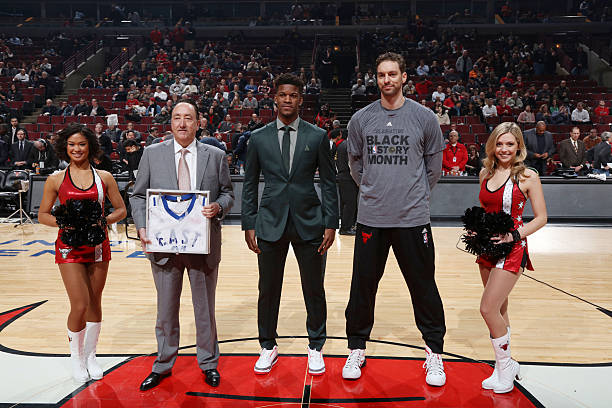 When Jimmy Butler and Pau Gasol were All-Star teammates (2014-15), they lost 4-2 to the Cleveland Cavaliers – fourth time in six years they were eliminated by a team with LeBron in tow.
Since then, LeBron has won two more championships while they've drastically limped out of postseason contention under Fred Hoiberg and more recently, Jim Boylen.
Front office changes saw the latter sacked and Chicago's leadership – Arturas Karnisovas, Marc Eversley and head coach Billy Donovan – reportedly wanted a veteran player capable of being a cornerstone. You'd be hard pressed to find one better fitting that criteria than the Montenegrin.
"He can score, down low or from the three, he's a facilitator and is going to make everybody's life much easier." – Karnisovas on Vucevic
The question now, is whether they'll be able to emulate the early success Charlotte and New York have enjoyed to finish the regular season strong and earn a long-awaited playoff berth.
It's a calculated risk but one that they needed to make, as they look to truly maximise LaVine's potential – without other ball clubs circling – as the 26-year-old enters his prime years.
Picture source: Getty — trade information via ESPN
Gasol was named an All-Star replacement as Butler was injured and couldn't play (2015-16), though didn't initially earn a spot on the Eastern team – they failed to make the playoffs that year.