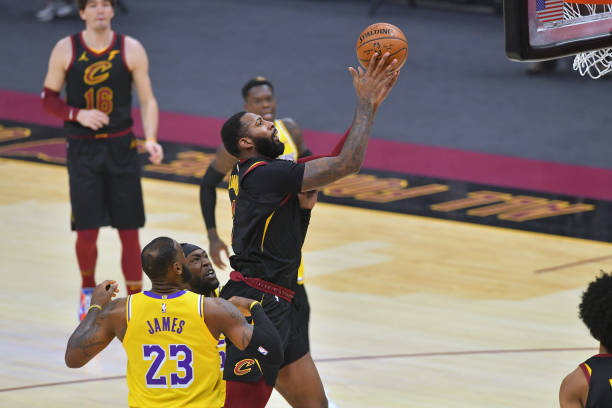 After agreeing to a buyout on Friday from the Cleveland Cavaliers, two-time All-Star center Andre Drummond has joined the Los Angeles Lakers for their postseason push – despite a competitive race for his services with the Boston Celtics and LA Clippers among four other teams to meet with the 27-year-old this past weekend before his final decision was made.

He announced the choice with a post on his Instagram account overnight, writing "Back to work" underneath an illustration of himself in a Lakers uniform.
They officially confirmed his arrival just before their home game against the rebuilding Orlando Magic, who traded franchise center Nikola Vucevic (Chicago Bulls), point guard Evan Fournier (Celtics) and power forward Aaron Gordon (Denver Nuggets) on a busy deadline day.
Cleveland acquired him last year in an eyecatching trade move, having spent nearly eight seasons with the Detroit Pistons.
This year will likely be his first significant NBA playoff playing time, having played in just eight postseason games – losing all eight – in two previous trips during his tenure in The Motor City.
Drummond represents a significant upgrade at center for the reigning champions, who have seen veteran Marc Gasol largely struggle so far this season while fellow offseason acquisition Montrezl Harrell is undersized at 6ft 8in to cope against the biggest defensive assignments.
"A good finisher, screener and passer with elite career rebounding numbers. If he's willing to embrace a slightly reduced role, he can thrive in LA's system: the best center on the roster, raising their playoff ceiling."

– Lakers beat writer Jovan Buha on what Drummond provides them
He averaged 17.5 points, 13.5 rebounds and 2.5 assists in 25 starts for the Cavaliers this season but hasn't played since February 12, when Cleveland benched him to provide more minutes for highly-rated youngster Jarrett Allen – who was one part of the four-team James Harden trade.
Lakers GM Rob Pelinka praised Drummond's skills in a statement, saying:
"We feel extremely fortunate to add a player of his calibre and magnitude to our core group at this stage of our journey to defend the NBA title – he gives us powerful, anchor-point skills on both ends of nthe court."
---
Other news around the league…
San Antonio Spurs' head coach Gregg Popovich became the third coach in league history to reach 1,300 NBA wins. The 72-year-old reached the milestone on Saturday as his side were 120-104 winners over the Chicago Bulls on Vucevic's debut for Billy Donovan's men.
---
Aldridge joins an increasingly stacked Nets team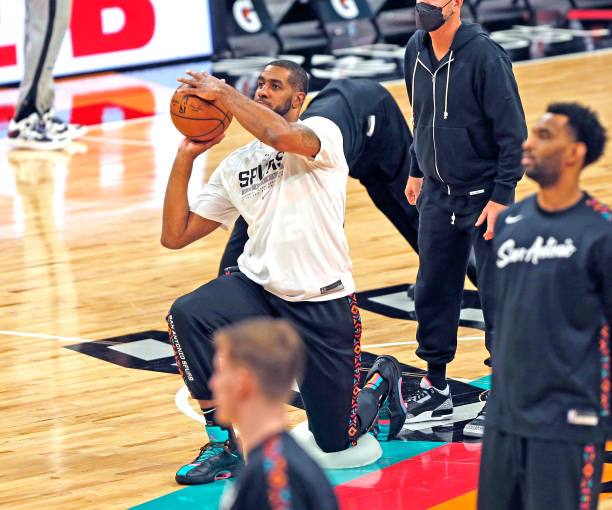 LaMarcus Aldridge has agreed a one-year, veteran's minimum deal with the Brooklyn Nets – who now boast six current or former All-Star regular players among Steve Nash's loaded roster.
Aldridge averaged 13.7 points, 4.5 rebounds and 1.7 assists on 46.4 FG% in 21 games this term, before agreeing he wouldn't return as they tried but didn't find a trade partner for the veteran PF.
This comes after Blake Griffin was acquired by the Eastern Conference leaders earlier this month, having settled on a buyout with the struggling Detroit Pistons (12-33).
---
well-earned contract for brown
Fresh from his big game against the Boston Celtics (23 rebounds, 21 points on 8-of-10 shooting), Moses Brown has been signed to a multiyear contract with the Oklahoma City Thunder.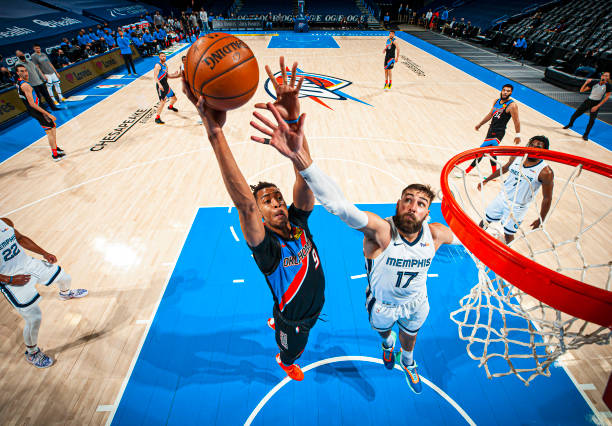 The deal's specifics were not made public, though the 21-year-old big man was named to the All-NBA G League First and All-Defensive Teams after 14 games with the OKC Blue earlier this year.
His deal was originally a two-way contract on December 9 last year, having spent last season as a two-way player for the Portland Trail Blazers.
---
knicks' center Mitchell Robinson sidelined with broken foot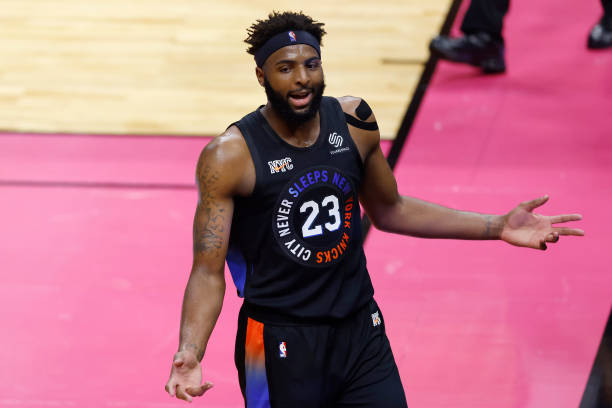 New York haven't made the playoffs since 2013 and despite an impressive season, their long-awaited postseason push just got harder after third-year center Mitchell Robinson sustained a broken right foot during their 102-96 win over the undermanned Milwaukee Bucks on Saturday.
Set to celebrate his 23rd birthday later this week, the big man had averaged 8.3 points, 8.1 rebounds and 1.5 blocks per game in 31 contests this term. All-Star forward Julius Randle and second-year guard RJ Barrett have taken leaps as key men under Tom Thibodeau's watch.
---
after waivers, Austin Rivers linked with Milwaukee Bucks move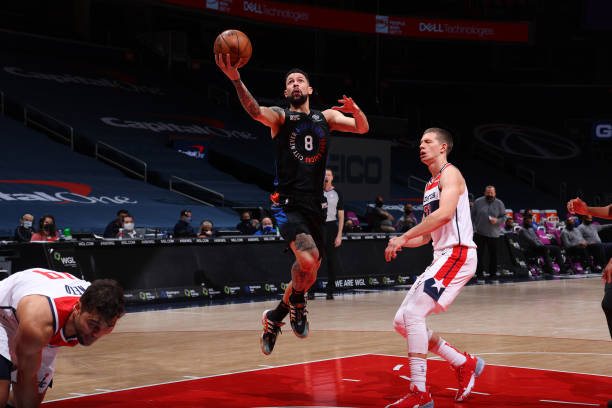 Speaking of the Knicks, their former point guard Austin Rivers was officially waived by the  Thunder on Sunday.
He was acquired in a three-team deal on March 25, after it became clear he wasn't going to be utilised in Thibodeau's rotation any longer. Now though, the Thunder are moving him on too.
Per The Athletic's Shams Charania, the title-contending Milwaukee Bucks lead the chase to sign him as an additional backcourt option in Mike Budenholzer's roster once he clears waivers:
He averaged 7.3 points (43 FG%, 36.4 3P%), 2.0 assists and 2.2 rebounds in 21 games, averaging the lowest minutes since 2015-16, when he was on the Los Angeles Clippers.
---
Harden's MVP claim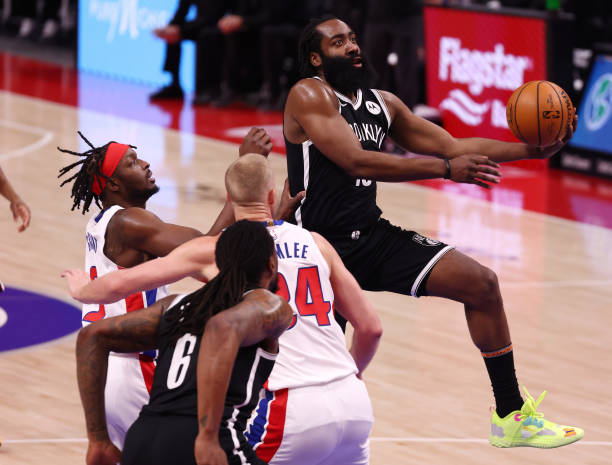 Harden finished with 44 points, 14 rebounds and eight assists to lead Brooklyn narrowly past the struggling Pistons last time out. Afterwards, a reporter asked the perennial All-Star guard whether he believes he belongs in the MVP conversation this season and he didn't mince words.
"Do I feel like I belong in it? I feel like I am the MVP, it's just that simple. I don't want to speak individually on myself, just going to leave it at that."
Playing without Kyrie Irving (personal) and Kevin Durant (hamstring) once more, the 2017-18 MVP has looked right at home since forcing his way out of Houston earlier this term.
Pictures via Getty Images unless stated otherwise