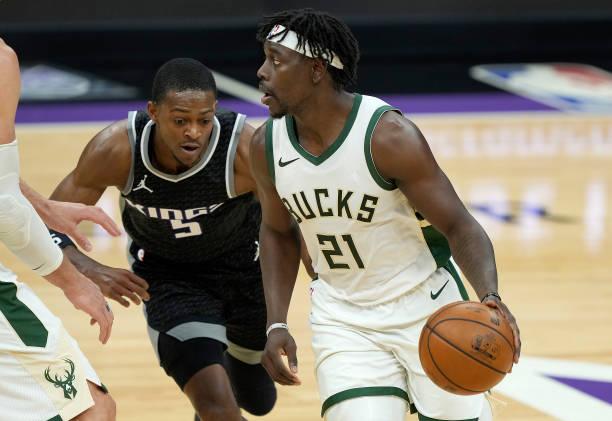 As reported by The Athletic's Shams Charania, the Milwaukee Bucks agreed a four-year maximum contract extension with star guard Jrue Holiday worth up to $160m – a move tying up their core trio up for multiple seasons, hoping to finally get over the hump in the postseason.
Holiday rewarded with lucrative max extension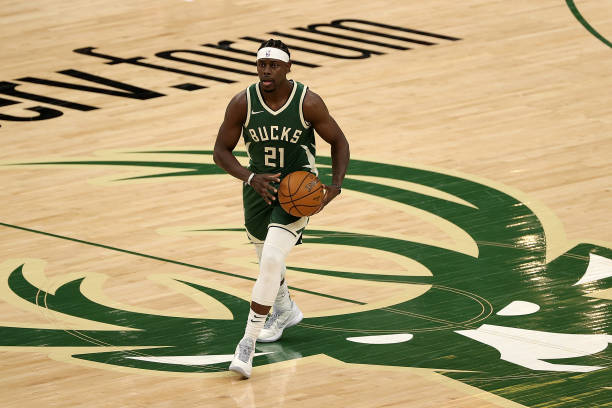 As his agent Jason Glushon told The Athletic, Jrue Holiday – who had a season-high 33 points against the Sacramento Kings overnight – agreed a four-year max extension worth up to $160m.
The specifics of his incentive-based additional money (around $25m) remain undisclosed, though there is a player option providing flexibility in Year 4 of the deal and $135m guaranteed.
Since being traded back in November, the 2013 All-Star (2018, 2019 All-Defensive teams) has embraced new surroundings on a title-contending team and earned a big extension.
Quickly familarising himself with the roster, coaching staff and Bucks front office, the 30-year-old wanted to commit toward years of competing for championships.
He is their third-leading scorer, averaging 17 points and 5.4 assists per game this term – while being second leaguewide in steals (1.8), only behind Miami's Jimmy Butler (2.0).
Having spent seven seasons in New Orleans, he only had one playoff run past the first round – 2017-18, losing in five games to the eventual champion Golden State Warriors.
Paying big – The bill for Bucks' star trio
2021-22: $105m
2022-23: $113m
2023-24: $121m
After watching his former All-Star teammate Anthony Davis thrive in LA alongside LeBron James over the past two years, Holiday's selflessness needed to be channelled the right way.
Also read: Giannis' 47-point effort exposes Portland's ever-present issues
By establishing himself as a key contributor immediately in Milwaukee alongside reigning two-time MVP Giannis Antetokounmpo and Khris Middleton, he's doing precisely that.
The Bucks are committing serious money, but after seeing the point guard settle seamlessly, it's a calculated risk. On why this deal makes sense for Holiday, The Athletic's Bucks beat writer Eric Nehm said it best for a player who has a golden opportunity in the Eastern Conference:
"This represents the best of both worlds, he's never played for a better team during his 12-year career and staying in Milwaukee represents his best chance at winning a championship, while also maximising his career earnings.

With a guaranteed core for the next two (possibly three) seasons, the Bucks will continue to contend in the East."
Picture source: Getty Images