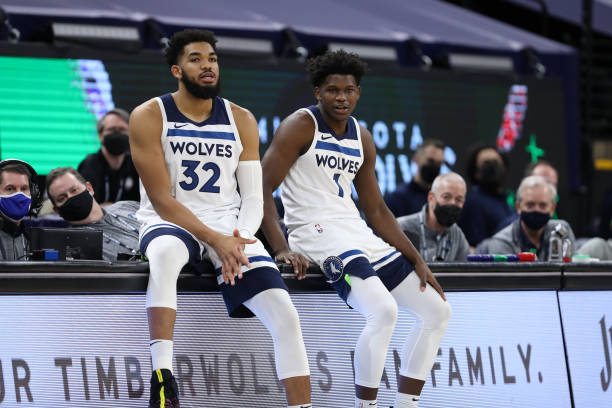 Minnesota Timberwolves' two-time All-Star center Karl-Anthony Towns publicly campaigned for teammate Anthony Edwards to win this year's Rookie of the Year accolade after their 116-106 win over the Sacramento Kings. Charlotte Hornets' guard LaMelo Ball, who fractured his wrist last month, remains a frontrunner for the award, with a timetable on his return undisclosed.

Edwards' Rookie of the year charge continues to increase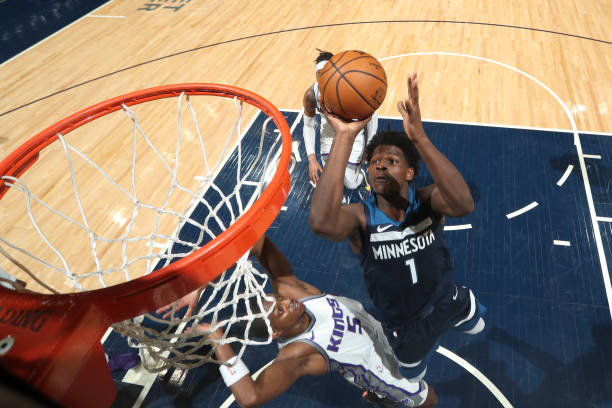 "He's the Rookie of the Year, I don't know what else to say. He's proven he's the most talented player in the draft class … he's the best of the best.

– Towns on top pick Edwards during his post-game press
Edwards, who was picked first in last year's NBA draft, is a frontrunner for this year's top rookie honours after LaMelo Ball sustained a wrist injury against the LA Clippers on March 20.
LaMelo has missed Charlotte's last eight games and according to The Athletic's Shams Charania, will be re-evaluated around April 22 – a month after having corrective surgery. There is quiet optimism the 19-year-old returns before the regular season ends, though they're being careful.
Edwards and Sacramento Kings' point guard Tyrese Haliburton have made the biggest push in recent months, as far as genuine Rookie of the Year contenders are concerned: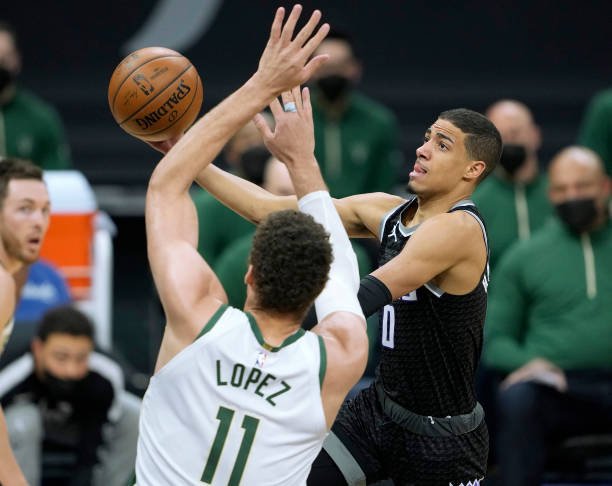 Ball: 15.9 pts (45.1% FG, 37.5% 3PT), 6.1 assists, 5.9 rebs and 1.6 steals in 41 contests (21 starts)
Edwards: 17.6 PPG (39.4%, 31.3% 3PT), 2.6 assists, 4.4 rebs and 1.1 steals PG in 51 (34 starts)
Haliburton: 13.1 PPG (48.2% FG, 41.8% 3PT), 5.1 assists, 3.3 rebs and 1.2 steals PG in 45 (14 starts)
They all have contrasting responsibilities within their ball clubs, though Edwards has justified the hype surrounding his athleticism and ability to score – one question left surrounds his offensive efficiency as he grows into a bigger role, shooting much less efficiently than the other two.
Elsewhere, New York Knicks guard Immanuel Quickley, Detroit Pistons SF Saddiq Bey and Houston Rockets PF Jae'Sean Tate are all impressing with their respective franchises.
Although Minnesota are rock bottom of the Western Conference after a troublesome campaign rife with multiple issues hurting their team's competitiveness this term, noticeable improvement in Edwards' shooting percentages will likely see him favoured in a dicey Rookie of the Year race.
Towns isn't exactly going to not endorse his own rookie teammate with regards to conversations like these, yet there is some validity to the 25-year-old's comments despite the clear team bias.
Ant-Man averaged 24.2 points on 42.3% shooting in March, has played more minutes than any other rookie (1,581) and would prove a welcome winner not least for the Timberwolves franchise, heavily criticised for passing on LaMelo in the months following their selection.
Picture source: Getty Images