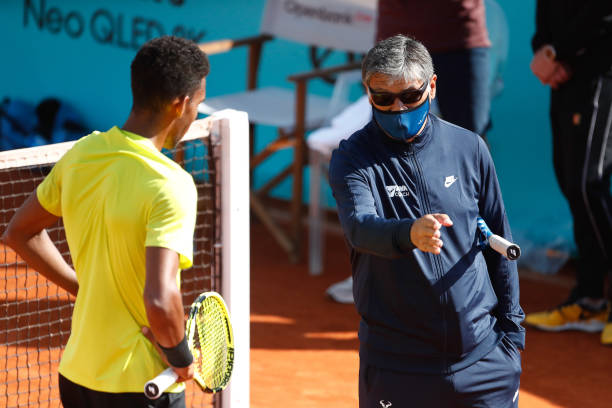 When it was announced last month, there was plenty of surprise surrounding the appointment. However, world #20 Felix Auger-Aliassime has revealed what he hopes to learn going forward from an intriguing link-up with Rafael Nadal's uncle Toni – with building consistency the key.

What did Rafa and Novak say about the coaching hire?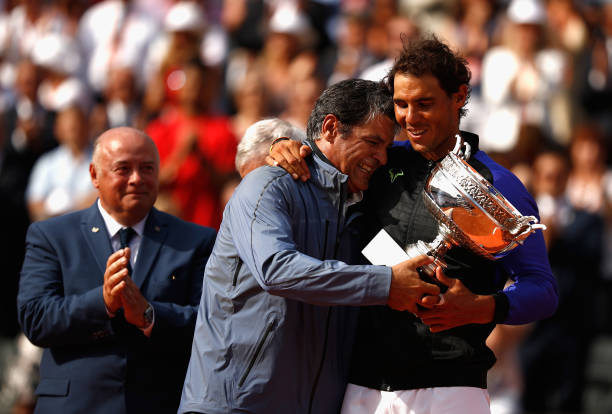 20-time Grand Slam champion and current world number two Nadal was among those asked for their opinion on the coaching hire, especially as it's his uncle returning to the players box for someone elsewhere – albeit a talented youngster still in the early phases of professional tennis.
"I am happy for him. At the same time, happy [for the] academy, having somebody [working] with such a great player like Felix.

[That] is a positive thing, Toni has a lot of experience, knows a lot about this sport and I am sure that [will be] an important help."
Meanwhile, world number one Novak Djokovic wasn't surprised like most by the decision and praised Felix's attributes – both as a person and player – which will work well with Toni. He said:
"I know Felix spent quite a bit of time in the past couple years at Rafa's academy training, getting advice and mentorship from Toni. 

Toni probably was excited to explore a new project, a new adventure on the Tour with one of the best young tennis players in the world at the moment.

Felix is a great guy – someone with hard-working ethics, I feel like he can only bring positives to Felix's game and mindset."
The man himself also praised Toni, while saying he has plenty to learn from someone of his experience going forward.
"I feel super privileged and lucky to have Toni in my team.

Throughout my whole childhood, I remember him by the side of his nephew – he's been around for a long time, won everything the sport has to give as a coach so it's extremely motivating to have him by my side."
On what he expects the Spaniard to add, he hinted at incremental improvements on a daily basis while not going into specifics – but highlighting the basics.
"If you prepare well and improve, then everything else follows through so that's the main focus for me. The main thing is the consistency he wants me to have, and an intensity and focus in my training.

Once we're able to achieve that in every practice and match, then hopefully good things will come. He says things which sound simple but aren't necessarily easy to do, yet they are the most important things to work on."
---
What's next?
Auger-Aliassime, who lost rather comprehensively (6-3, 6-2) against Stefanos Tsitsipas in last week's Barcelona Open quarter-finals, is seeded 15th and could face the Greek again in a R3 matchup in the Madrid Open this coming week – provided both win their matches before then.
Also read: Monte Carlo 2021 – Stefanos Tsitsipas tames in-form Dan Evans in straight sets
On what he's looking forward to this year:

"Going to Tokyo would really be a dream come true. I'd love to also reach a later stage at the Grand Slams.

I'm pretty excited about returning to Wimbledon in particular because I loved playing there for the first time two years ago.
He will face Norway's Casper Ruud in round one, while the winner of Cam Norrie vs. Filip Krajinovic awaits in the following round.
Picture source: Getty Images