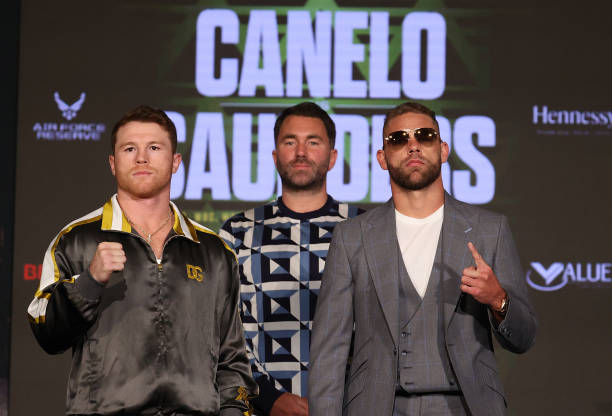 Canelo Álvarez couldn't mask his amusement at the notion that his long-awaited unification title fight against Billy Joe Saunders wouldn't go ahead this weekend, over something as seemingly trivial as the Brit's bullish demand for bigger ring dimensions. Will it backfire?
Change the ring size? No problem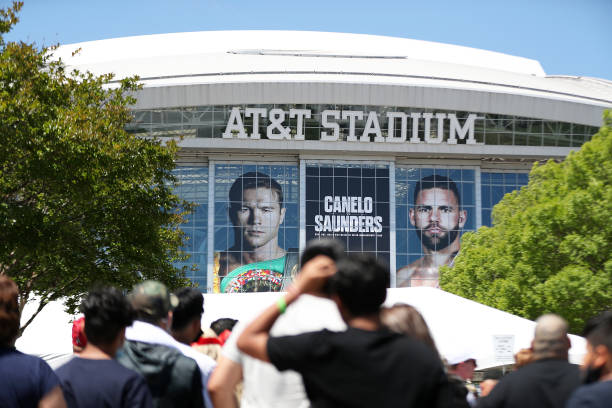 Promoter Eddie Hearn was surprised that Canelo agreed so quickly to use a bigger ring, in what became a larger story than it should have been – such was the hullabaloo across social media.
Perhaps giving Saunders what he wanted, rather than contest his complaints, was a marked effort to avoid being dragged into some form of mental warfare ahead of another big night.
Saunders (30-0, 14 KOs), the current WBO super-middleweight champion, requested a ring 24-by-24 feet inside the ropes but eventually both agreed upon a 22-by-22 for Saturday night, rather than the 20-by-20 initially slated, one which Saunders was refusing to fight in by comparison.
Saunders' compatriot and former foe John Ryder (29-5, 16 KOs) was flown into Dallas midweek and was willing to be a last-minute replacement had talks broken down. But alas, discussions were finally settled and this matchup – already once postponed – wouldn't be disrupted again.
Before yesterday's press conference, Alvarez told BoxingScene.com that he wasn't worried about the ring specific dimensions:
"I don't care, really. I'm pretty sure he's never fought in a 24-foot ring, but if he wants all of the Cowboys Stadium, okay, I'll give it to him. It's ok, don't worry.

I know Saturday I'm gonna go in with the mentality of winning. I don't believe that [Saunders' threatened to pull out if he didn't get his way], it's a lot of money. But it is what it is, I'm here to win and am focused on Saturday night."  
Hearn echoed that sentiment afterwards, confirming Saunders had never before boxed inside a ring bigger than 20-by-20 dimensions during his 12-year professional career to date.
"I expected this [issue] to drag on until Friday, but he [Canelo] is super-confident. I think that part of him wants to show he doesn't need a small ring."
On paper, a bigger ring should benefit the 31-year-old unbeaten underdog in this matchup because movement and his technical boxing ability are two things he depends upon most.
Álvarez by contrast, easily cuts opponents down to size and has a relentless style that wears on others through attrition – whether that be with body punches or counter-punching to perfection.
Can Saunders do what compatriot Callum Smith, among many others before him, couldn't do and spring a seismic upset this weekend? We don't have to wait much longer to find out.
Picture source: Getty Images — quotes via BoxingScene