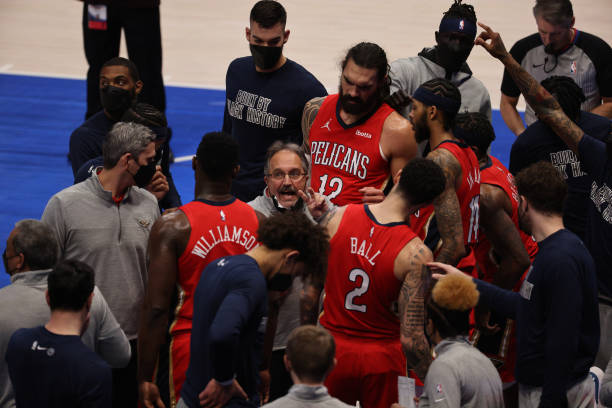 The Stan Van Gundy era in New Orleans has endured an underwhelming start this season, with some reported tension between the veteran head coach and his players – merely seven months after agreeing a four-year deal to succeed Alvin Gentry. How long will things continue like this?
tension brewing: van gundy's approach a problem for players?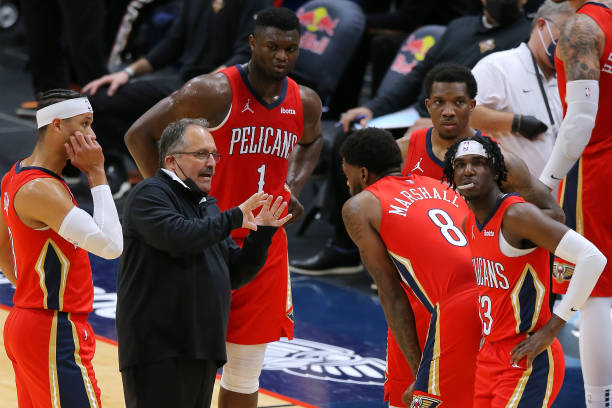 Inauspicious, increasingly frustrating and largely disappointing. These are just a few words being used to describe the New Orleans Pelicans (31-41) and their play this past season, as the Pels were eliminated from play-in contention and will be watching the playoffs unfold from home.
They improved by just one win from the previous year, albeit in a slightly shortened regular campaign centred around the ongoing COVID-19 pandemic. While they had to deal with new responsibilities and expectations as Alvin Gentry's successor took charge, excuses are futile here.
The Athletic's Sam Amick said there are issues bubbling under the surface as players are "not vibing with the coach," a sentiment echoed by Scott Kushner in his piece for the Times-Picayune.
"Van Gundy isn't Alvin Gentry. The former Pelicans coach who prioritized player freedom, offense and rest was a 180-degree difference from the style Van Gundy arrived with – those differences are largely why [SVG] was a logical choice to replace him last offeseason.

But it wasn't a pick made without obvious risks. This was clearly one of them. If things went sideways, how would these young Pelicans react to a gruff, business-like coach who publicly demands accountability?"
Although accepted that integrating Van Gundy's basketball style takes time and there were challenges to deal with, every ball club had to respond to adversity this term – not just them.
Looking forward with Ingram, Zion and… Lonzo?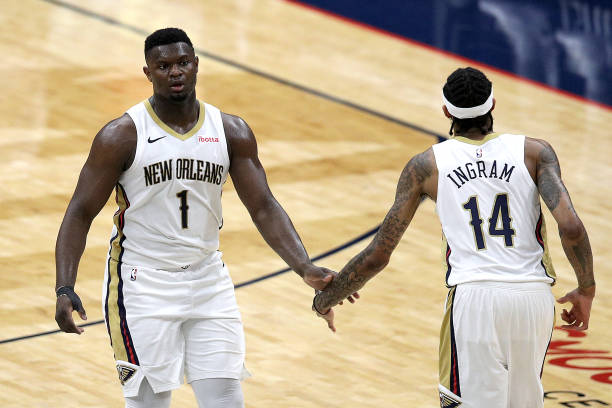 Brandon Ingram, a first-time All-Star last season, referred to his first year with the 61-year-old as an okay one while hoping things would continue to improve as time and comfortability rises.
Ingram averaged career-highs in assists (4.9), FT% (87.8) and was incrementally better with his overall FG% (46.6) during the first year of a five-year maximum contract extension.
After scoring 23.8 points for the second successive season (61 starts), the small forward will earn $131m between now and the end of 2024-25, so they need him to be on the same page as their head coach – much like top draft pick Zion Williamson, a first-time All-Star selection this year.
"This is our first year altogether. He has a different coaching style [than] I'm used to seeing from most, but I was able to learn a lot of things from him this year and what he's all about.

I think he's all about winning, has a different message than everybody else and breaks down pretty much every detail of it. Our communication will be really good for the good of our team next year." 

Ingram on his relationship with Van Gundy
Van Gundy's job doesn't appear under threat right now, but it won't take much for that dynamic to shift drastically unless they improve next season. Questions remain about their talent management with big contract extensions coming up, including fourth-year guard Lonzo Ball.
Two years ago, I discussed how he and Zion could mesh together as part of a new-look Pels team and while it's worked well more regularly this season, doubts remain about whether the latter would again benefit from new surroundings – the Bulls and Knicks are among those linked.
For the record, Ball is happy and would like to remain in New Orleans, if the finances make sense this coming offseason. Whether they'll be willing to pay as much as others, is still murky.
"He's a one-of-a-kind player as well. I've never played with somebody like that. Like I said, I think we have the pieces. We just have to put it together.

We're a young team, only going to get better. If we can keep it together, that'd be great – but I can't tell the future, just wait for the call… see what happens."

Lonzo on Zion's eagerness to keep them together, their potential going forward
They were expected to, at least, find themselves where Ja Morant and the Memphis Grizzlies currently are – a tough first-round playoff matchup against the league-leading Utah Jazz.
Instead, inconsistency and untimely injuries hampered chances at continuity as they finished 23rd leaguewide for defensive efficiency while losing 12 of their final 18 regular season matches.
It'll be jarring to watch their former guard Jrue Holiday flourish alongside Giannis Antetokounmpo in Milwaukee, but at least the blow will be softened somewhat by the knowledge they still possess a talented roster full of potential waiting to be unlocked.
Whether Van Gundy – armed with his no-nonsense attitude – is the man to do that, remains to be seen. They can't afford to waste Zion's formative years in the league like Anthony Davis though.
Picture source: Getty Images