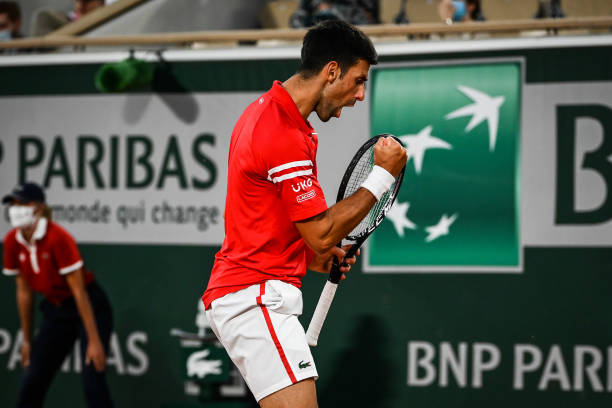 World number one and last year's beaten finalist Novak Djokovic won 6-3, 6-2, 6-7, 6-4 against Matteo Berrettini overnight, booking yet another Grand Slam semi-final – second to only Roger Federer in the all-time ranks (50). However, it wasn't without a few dicey moments late on…

Unadulterated passion, overexcessive or otherwise?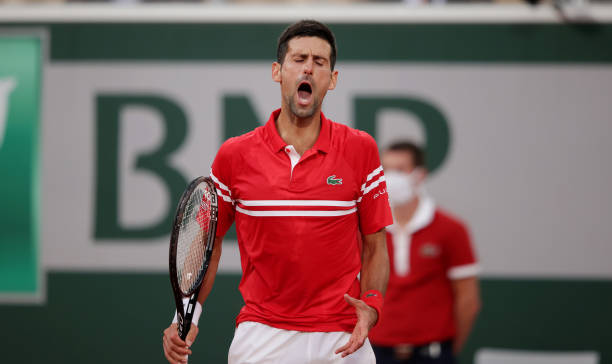 Yet again, questions were being asked by fans and media alike about Djokovic's control – or seeming lack thereof – after he exploded deep into a tension-packed fourth set.
It was mere minutes before he closed the show on an eventful evening of tennis, but didn't really matter in the grand scheme of things. He kicked an advertising hoarding, motioned to throw his racket into the now-emptied crowd and shouted in Serbian towards his players' box.
It's not the first time he's been momentarily angry on court, won't be the last, yet critics love nitpicking his intricacies – whether it's a staggered service motion with multiple ball bounces or controversial views on vaccines.
It's an effective stick to beat the world number one with, since 'meltdowns' and fury sell a lot quicker than outright dominance. In that same vein, it's disingenuous suggesting Djokovic is any less captivating to watch as a neutral because he displays passion loudly (and usually in Balkan).
Not one of those who raced to rubbish his actions will discuss how he quickly refocused and applied pressure back on Berrettini, armed with ridiculous shot defence and an unapologetic eagerness to finish before midnight local time.
After all, defending champion Rafael Nadal overcame some adversity, ousting Diego Schwartzman in four sets six hours earlier.
In a sport of such fine margins, Novak wasn't best pleased as set three ended with a whimper in the tiebreaker – uncharacteristic forehand errors at precisely the wrong time, as Berrettini's level increased and he was powered forward by the crowd.
France's coronavirus-enforced curfews meant fans had to depart just as things reached their peak during set four, so the match would be temporarily on hold and finish behind closed doors.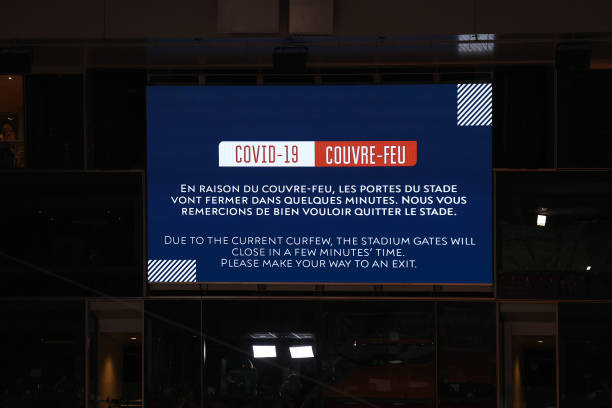 They resumed shortly afterwards, with Djokovic's determined defensive skills proving a double-edged sword: which also caused a handful of slips and nasty-looking trips on the slippery clay.
He dusted himself down, got on with business but initially looked to be struggling with Berrettini's serve – powerful and consistent. Where was this from the Italian two hours earlier?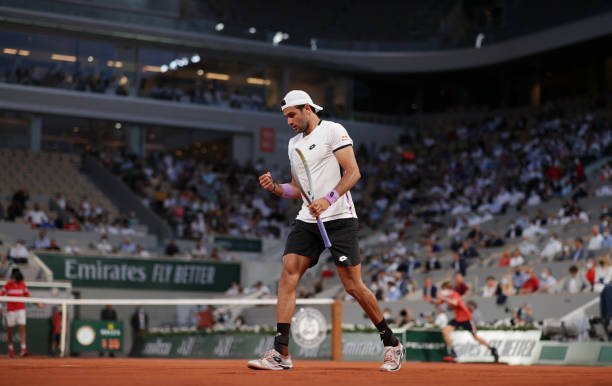 But then, the world number one could sense the finish line a second time. This instance, there was no hiccup forcing another tiebreak.
After losing two against Berrettini's exciting young compatriot Lorenzo Musetti on Monday and another here, Djokovic's TB record is now negative (6-7, 46% success) on the year. Not ideal.
He'll probably lose to Rafa in the semis, but that's no disgrace vs. the King of Clay – as long as it's a considerably tougher match than what quickly proved a rather one-sided finale last October.
Other results
Diego Schwartzman missed an opportunity to seize the initiative vs. Rafael Nadal and was punished, as the Spaniard won 6-3, 4-6, 6-4, 6-0
In the battle of two first-time quarter-finalists, Barbara Krejcikova overcame a sluggish start to outlast Coco Gauff 7-6, 6-3
Maria Sakkari ended Iga Swiatek's reign as defending champion, winning 6-4, 6-4 in just over 90 minutes
Picture source: Getty